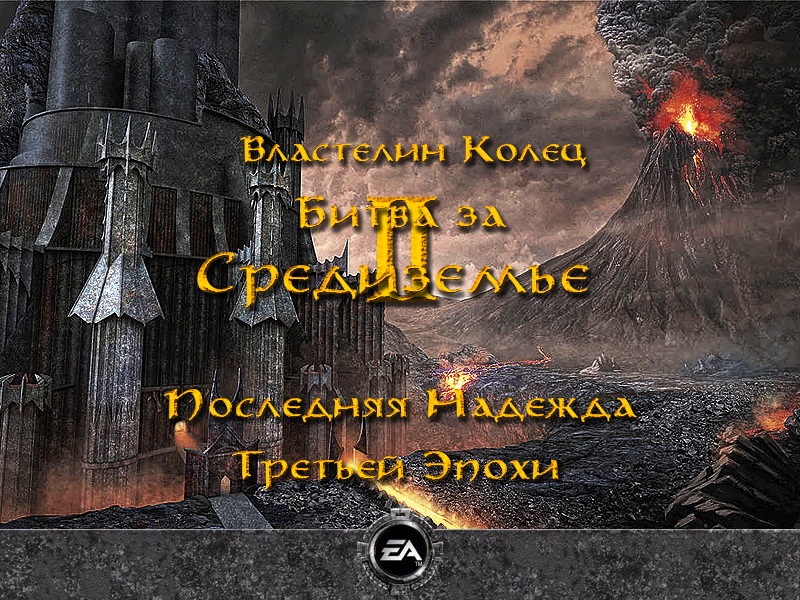 All hi and Merry Christmas.
Who not know about The Last Hope of the Third Age, I offer look on the last articles and media of new version TLHotTA 1.1 and mod's story: one, two, three, four, five.
So, I have to move release date of TLHotTA 1.1 because last month I didn't have enough time to work on the mod. Well, it's ordinary situation and I don't think that someone would be surprised)
Updated date - mid-January 2015
And now I want to show you some new additions.
Updated Rhun chariots: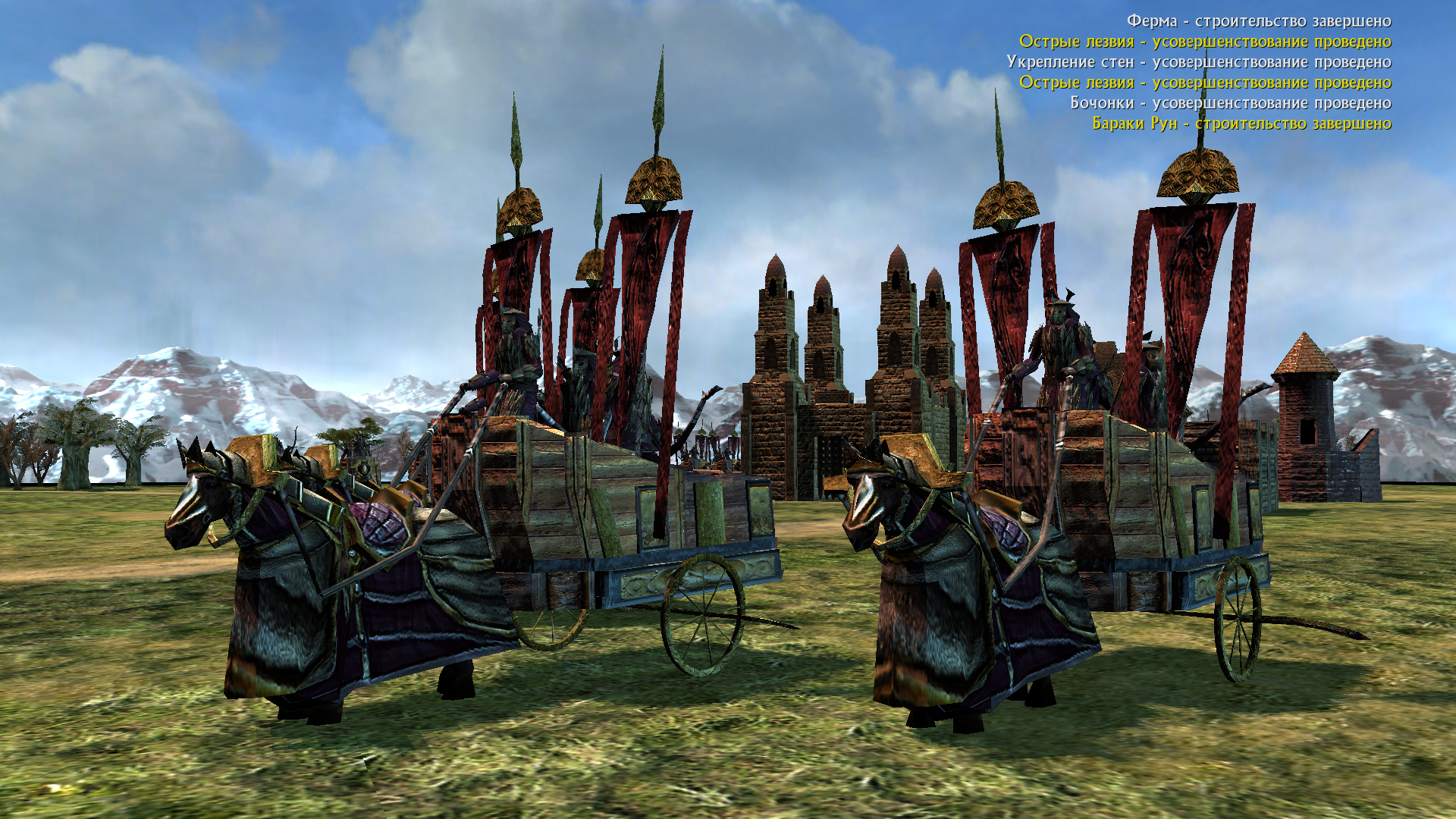 You can improve them by:
Banners - bonuses to nearby allies
Barrels - heal nearby ally units
Horse armor - better armor vs. pikes and bows
Blades - better crush
And Mithlond nobility with maces: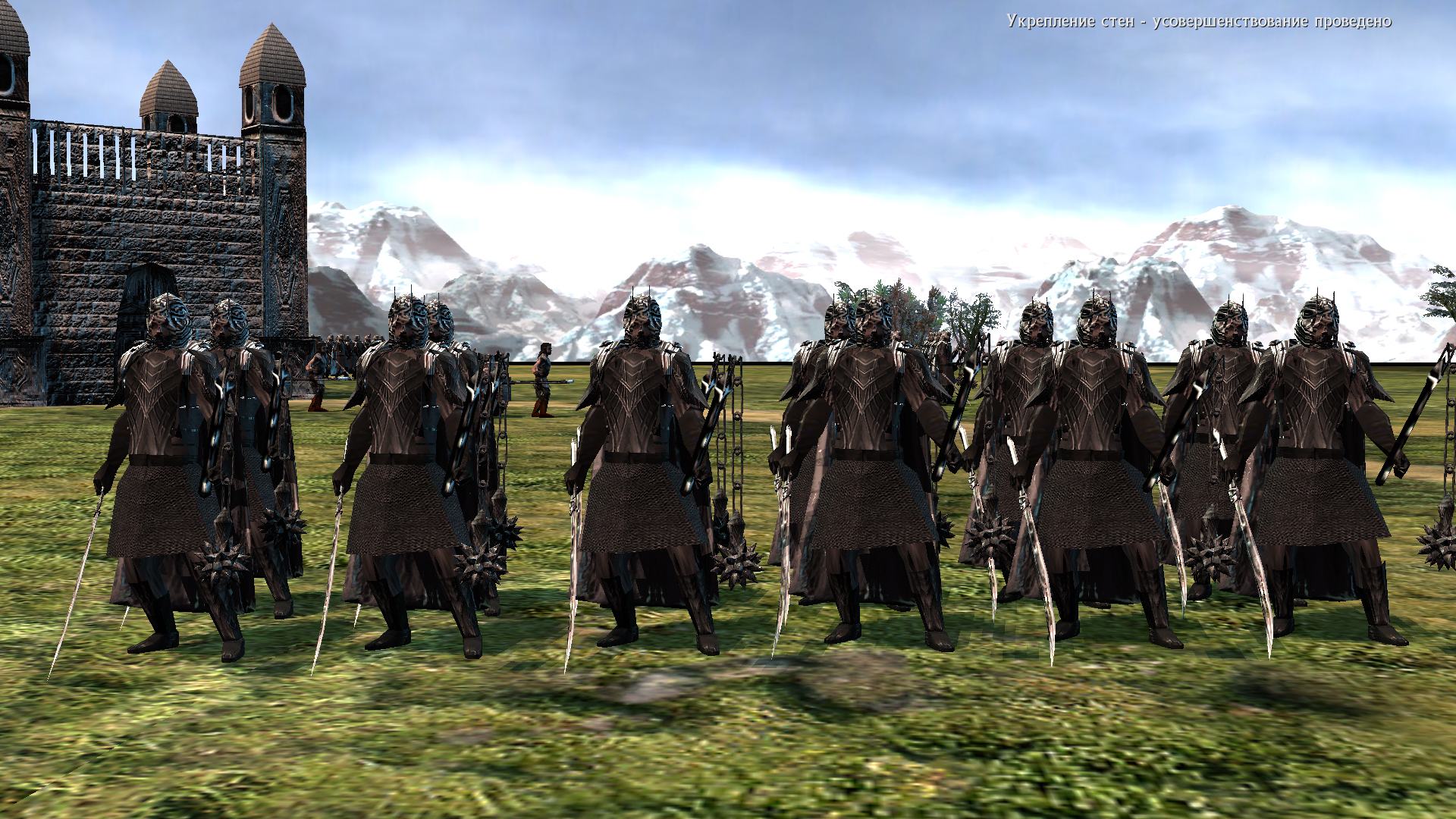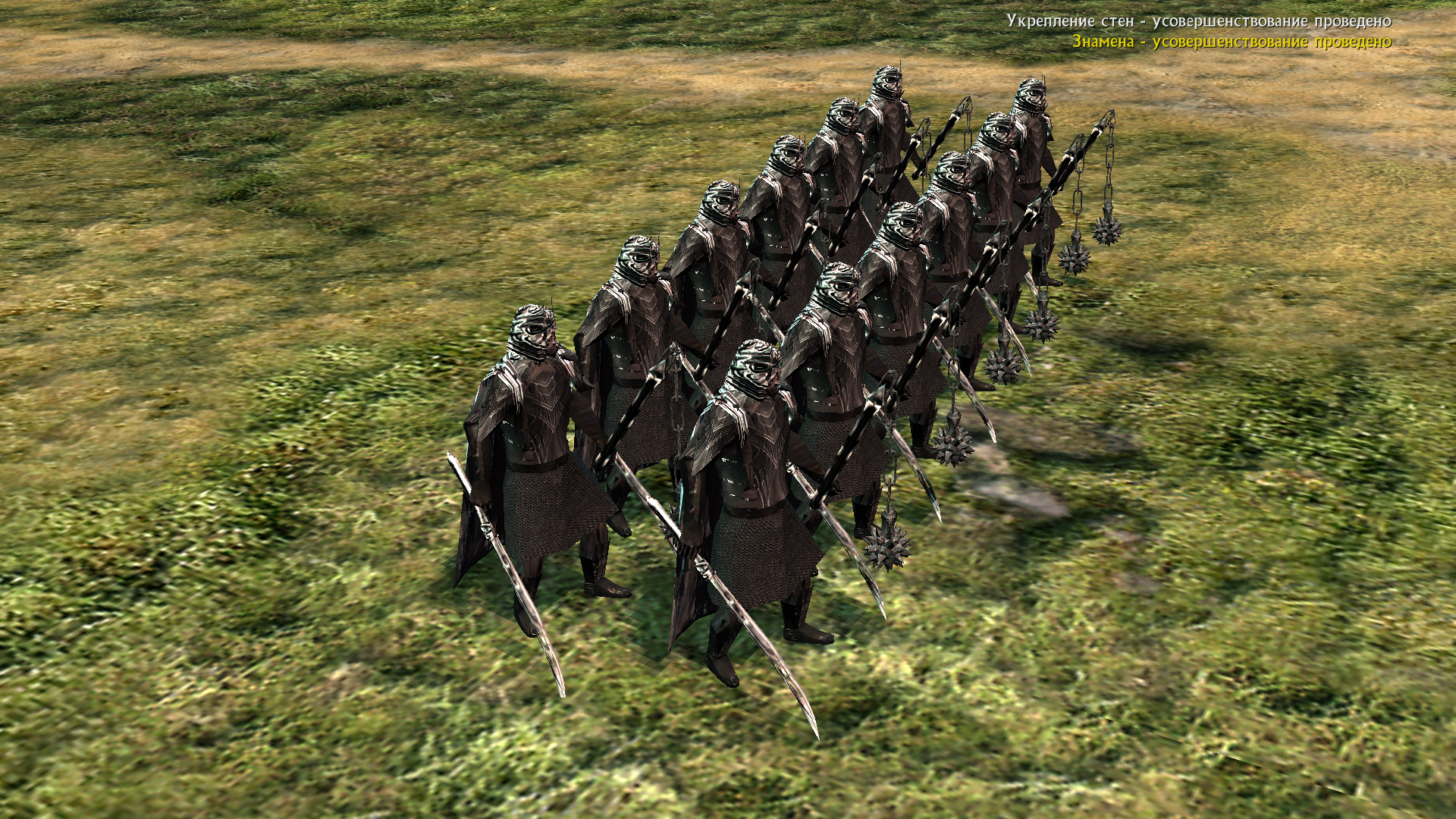 So, in contrast with nobility with great swords, they deal more damage to enemies, but they are slowpokes.
See you.