Konnichiwa autoduck! Friendship Club has received another update today. It features some new animations for standoff / quick draw mode, some bug fixes, and a whole bunch of other stuff that's currently under-the-hood. We're sad that we can't show it to you right now, but you understand right? Maybe next week...
Here are some GIFs of the new animations to tide you over.

Round Start!


Quickdraw countdown #1 - Timmy's Bedroom.



Quickdraw countdown #2 - The Wonky Wagon.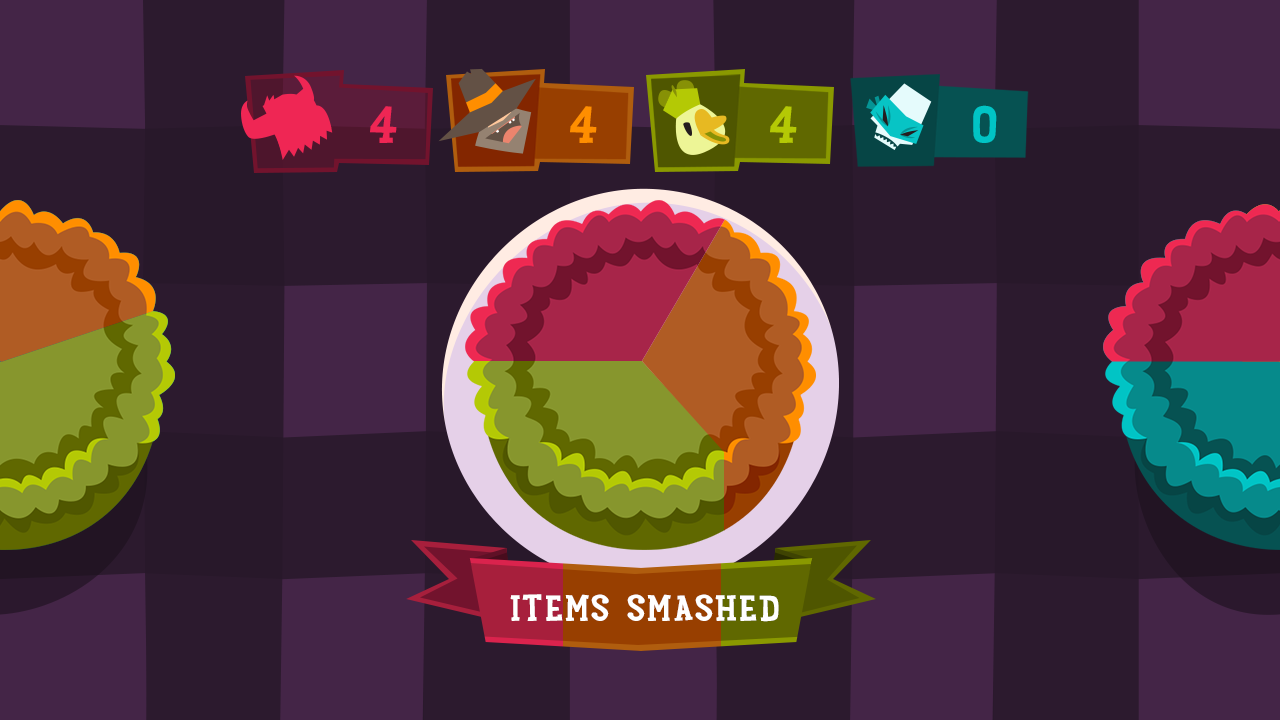 A slight update to the Stats screen. Coming soon!
Let us know what you think of the update on Twitter, Facebook or here in the comments. Stay friendly!
- Ashley
Full Changelog:
19th January - 30th January
Art:
Icons on dream machines: speedometer, stars on round counter.
Start screen illustration stuff.
Added a % (percent) symbol to our custom fonts.
Branding things for a certain unannounced expo stand.
New logo work, bits and pieces.
Improved stats screen with more pies and floaty pies.
Animation:
New standoff countdown animations.
New round start / "GO!" text.
Animated a small square to test XML Gibson export.
Code:
Added masking and sliding to round select machine.
Added sliding and particles to speed select machine.
Reversed display order of speeds on speed select machine. (Fastest is now at the top.)
Added rotation to arena select pieces.
Fixed bug in new arena select state where there was no controller input cooldown.
Attempted to implement xml files exported from AfterEffects using XML Gibson. No success so far...
All sfx now play through the FMOD Sound Engine.
Added new easing function so ease can be calculated from start and end value and not start and change value.
Fixed bug in stats screen where 2nd/3rd/4th players could not control navigation.
Audio:
First sound event in FMOD Studio.
Set up project directories & workflow.
Attached a door handle on the inside of the vocal booth cupboard thing that we have.
Character select events combined and implemented in fmod project.
Misc:
Cross-posted last releases blog post.
Did company accounts.
Big ol' brainstorm to improve one-line marketing message / description of the game.
Press:
Started press list database / backend / website.
List press contacts name/email in table.
Edit press contacts.
Log emails sent to press contacts.