Book of Demons now supports the eradication of hellish hordes in glorious RGB! Starting today our Hack & Slash game in Early Access stage works with Razer Chroma hardware - keyboards, mouses, mouse pads, headphones, cupholders and more!
Mentioned peripherals will now react to various in-game events, including player's death, level up, casting a spell or using an item. Check out the video!
---
---
For example, the keyboard will turn blue when your character becomes frozen or bubble with poisonous green light when the character becomes poisoned.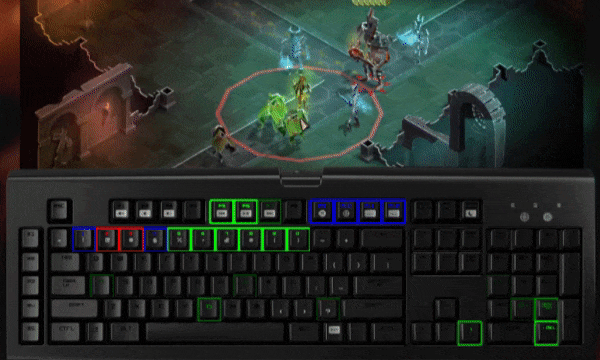 ---
Functional keys and mouse will now work also as additional health and mana bars to help the player keep track the physical status of the hero.
Headphones and mouse pad now will reflect the environment you are in - all of this was implemented to support the mood of the game and bring on even more immersion!
---