Time goes by, the work continues, the next final version will not be soon, so we want to make you happy the next station of the project, especially it will appeal clubbers.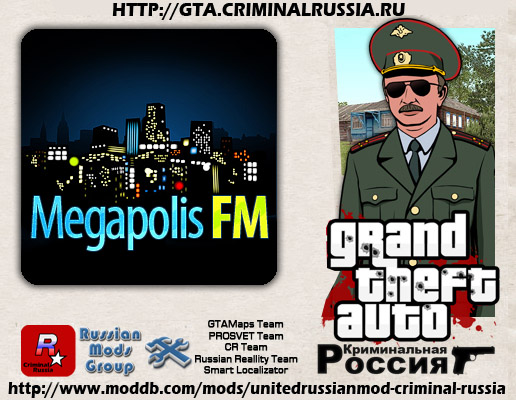 Added new Radio Megapolis FM, which plays the music of such zharnov as Trance, House, Club.Also on the radio in addition to music, advertisements, and replicas of DJs Funny funny show between the tracks, announcements and reports from the clubs, as they have contact with the musical project objects, such as club "8bit music" and OpenAir ".
Alco:
removed the intro and start the mission.
at the request of workers reduced traffic on the roads.
replaced backgrounds menu screens on a more humane.
Download

---
In recent days, there is a development of eastern and southeastern areas of the Nizhegorodsk which lie along the major waterfront city.
Developments take place simultaneously by several participants in the project, it will be very rich and beautiful city.

Watch renders...