I had originally aimed to release Radiator 1-2 by the end of June, but uh "real-life" got in the way.
But now, after an all day crunch, sorting through my hacky unintelligible scripting setups, it's mostly done with just some show-stopping bugs to squash.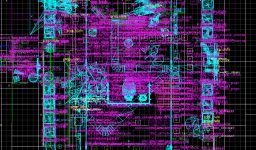 I still have to package the installer, edit a YouTube trailer together, and do the French localization - and besides, I don't want to release in the same week as NeoTokyo.
So expect to see 1-2 around July 5th or 6th.