Hey IndieDB!
Your friendly 3 developers here reporting some more progress with our Indie MMORPG. We are currently are almost one month down for our 3 month leave and focus on release. We have made a lot of progress last week we showed off some of the work that we have been doing with our dungeons.

This week we want to show our progress on our release area. Currently you are able to play a "demo" area as we are working on adding quests / secrets / dungeons to the new area the continent of Arden. Below you can see our updated map, which we are in the process of working on the first town Bluevale.
We want to be able to provide with much more fun quests then are currently on our current demo area as we have learned so much from it.
Earnie's Underground Gambling Ring:
We have a great quest line lined out with this where something as simple / innocent as Rock-Paper-Scissors turns into you eventually impersonating someone else to steal an item back from a bank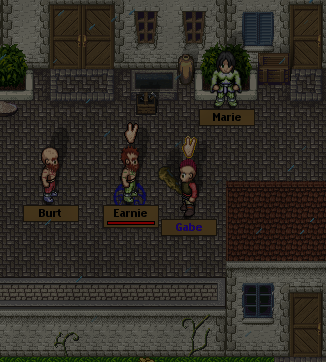 Defend the Miners:
The main quest line eventually has you entering some caves to investigate some earthquakes that are taking place in the area. After you repair some barriers with supplies found in the cave you have to defend the miners from being attacked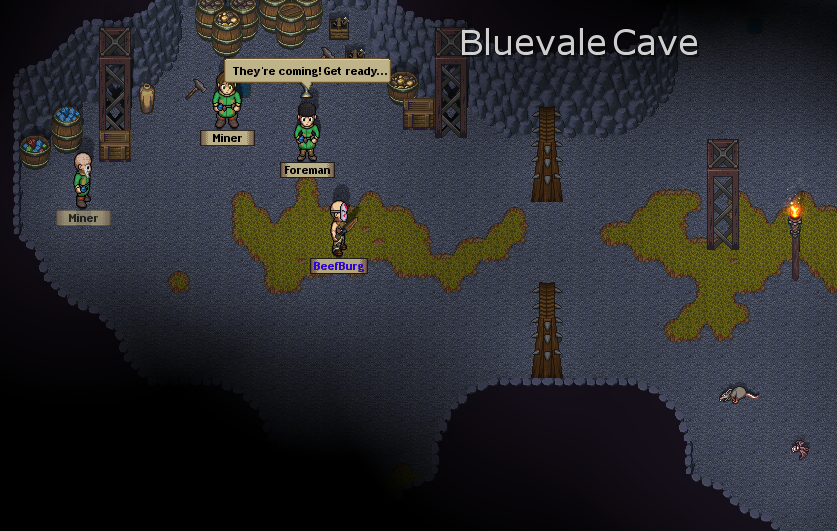 MIssing Masterpiece:
I was inspired by Scooby Doo when making this quest where you have to find clues that eventually lead you to the thief that has stolen Leonardo's masterpiece (Green Obj is only visible for admins for debug)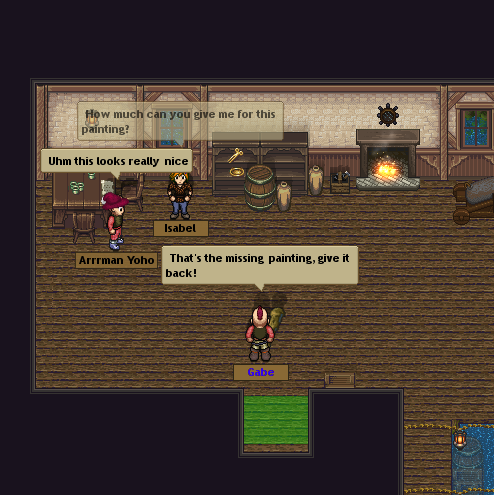 Lastly wanted to update on the puzzle stuff that we finished off last week where there is a Simon says puzzle that makes a chest with glorious treasure appear if you can beat it (Spoiler we lost haha)
Coming Soon:
We have started work on our first boss which is something that I really am passionate about. Making bosses challenging and having the encounters be as fun / challenging as AAA titles is my goal. We started doing some tuning on the mechanics that we made and still have a bit to go. As soon as we the different difficulties complete I will post a video but for now here is a screenshot of something we saw quite a bit of!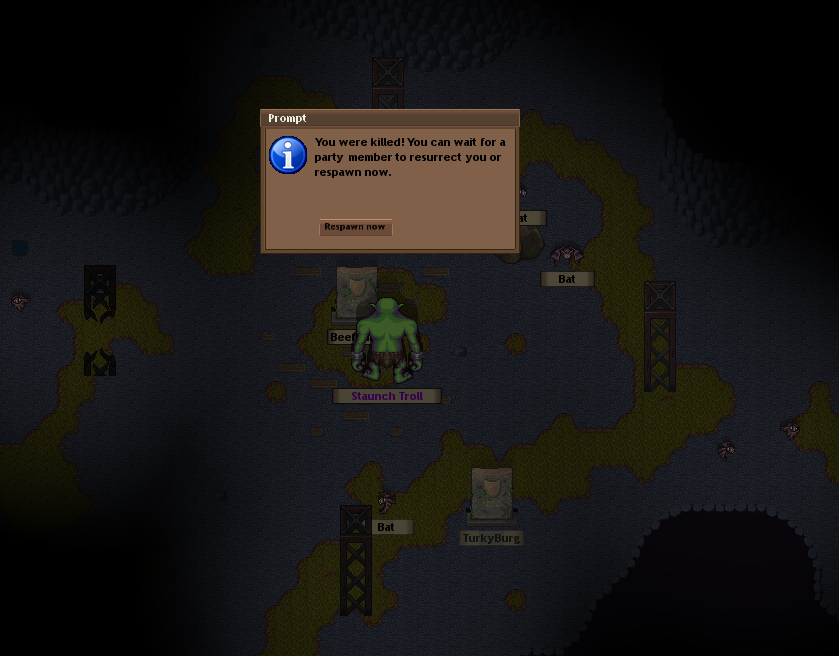 Thanks guys its always a pleasure!
- Gabe / Howard / Ben