Just checking in for long-time followers of the project. Unfortunately development of the Outerra engine seems to have stopped entirely so I can not progress until it does. Switching engine is never something desirable but if progress is still glacial by the time I finish my PhD in May I will commit in earnest to learning Unreal Engine 4. I've done a few tutorials and it's quite robust. It would mean swapping the USP of a 1:1 planet with that of procedural ship destruction. If we're lucky maybe TitanIM, Outerra's commercial cousin, will have more information on their release.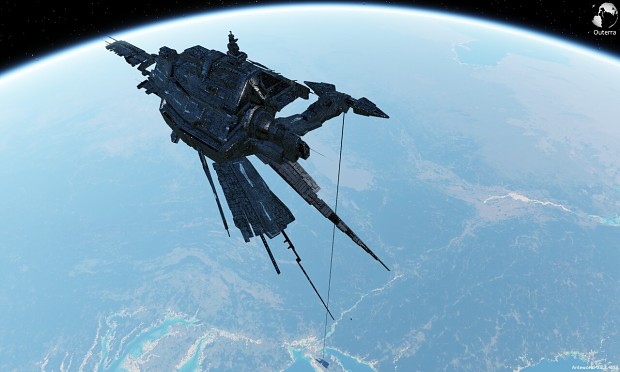 In the mean time I've been playing around with my already completed assets and created an orbital elevator. A city the size of Lower Manhattan serves as its base and a 500 km elevator shaft connects it to a station in orbit that is larger than the meteor that killed the dinosaurs.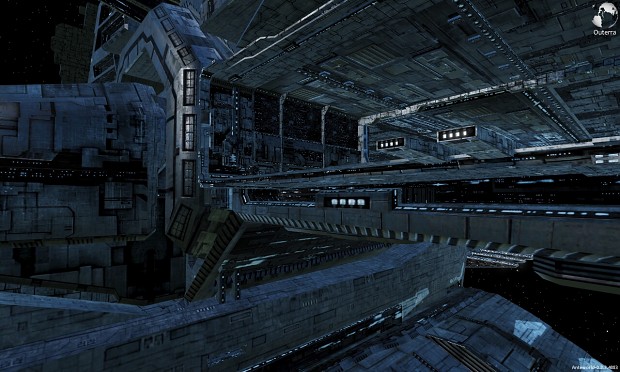 It was always my intention that after the first stable build I would use EVE Online's space stations as mini-bosses before you assaulted the planet proper. I also hope to combine the game's modular station interiors into mini-levels for boarding parties.