We are extremely happy to announce that Project Temporality has won not only one but 2 categories in the Swedish indie competition the golden chip. This is going to become a yearly competition celebrating the Swedish indie scene and the competition has been running for half a year now.
With any Swedish indie developer being allowed to send in their games. So we decided to enter with Project Temporality and 4-5 months later we got a message from the jury asking us for keys so that they could play the game. Just a few weeks later we learned that we have won not only one but TWO of the three categories which was absolutely overwhelming. But not being able to tell anyone was torture.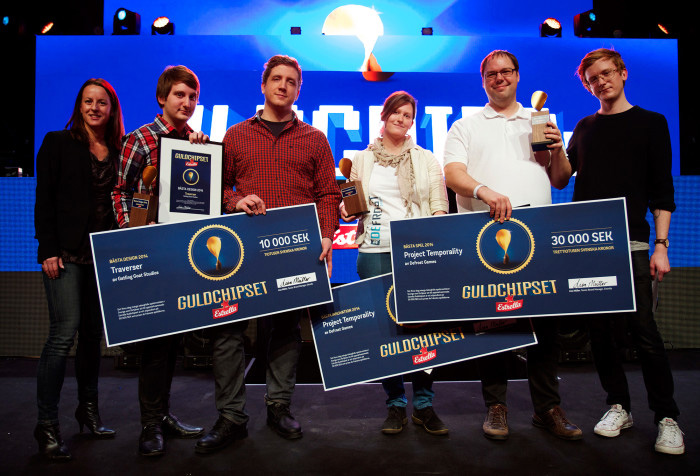 So this weekend we traveled up to Dreamhack to receive the awards and to finally be able to tell everyone. It was a rough day with around 7 hours of travel but it was worth it, standing there on the stage realizing you have won booth most innovative and best game vs some pretty stiff competition in the Swedish games industry was awesome !
The Jurys Motivation for Most innovative game translated to English was
"Temporality is a clearly underdeveloped game mechanic that here is thoroughly explored and shows the possibilities of the fourth dimension. The result is booth interesting and entertaining. Innovative and Impressive!"
For Best game the Jurys Motivation translated to English was
"A well composed,solid and polish "FPP" with the right touch of humor. The brain hasn't had to work this hard since Valve released Portal; Brain workout in four dimensions – it can't get much more trickier than that ! The short version : a game that leaves you wanting more!"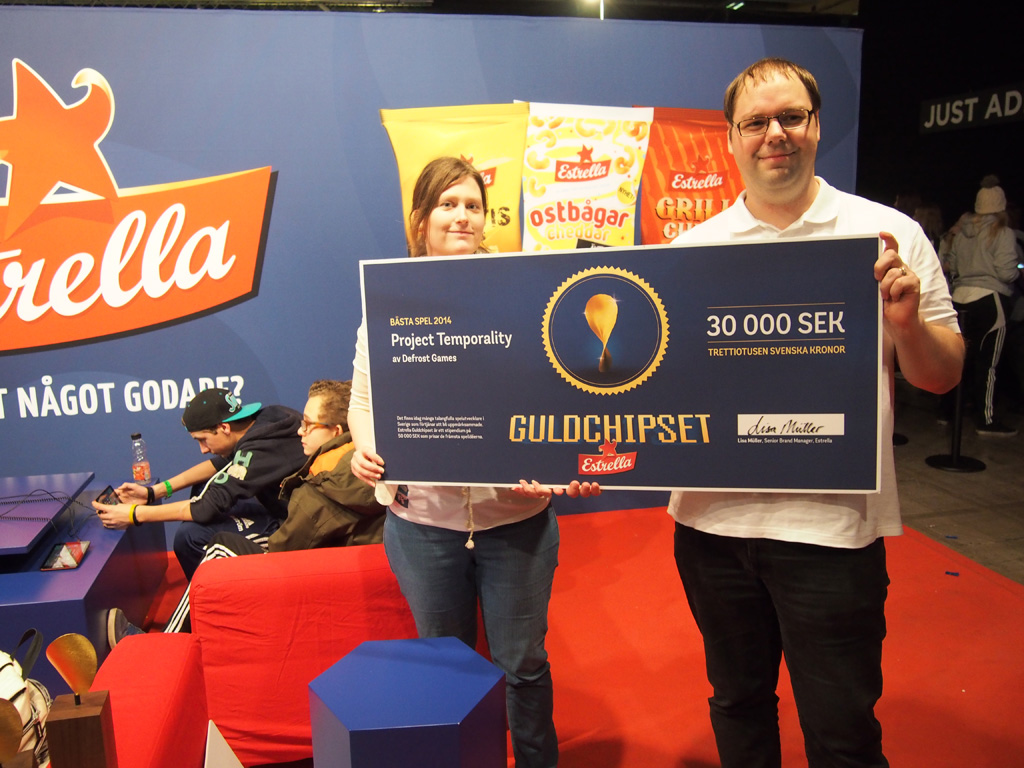 We are really happy and grateful for this recognition being and indie developer often feels way to much like the sad parts of indie games the movie