Hello! Long time no update, so here I am.

Started on an actual title screen for the game, will go with something like this, just probably brighter colours and maybe something more in the background.
I've basically finished the forest level and started making the underwater level. I'm pretty much done with the looks on that one and some mechanics are already in place. I've made some enemies for underwater level also already. :)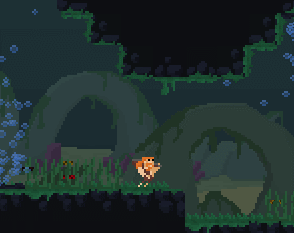 Started on a level select system and started drawing the actual level map also.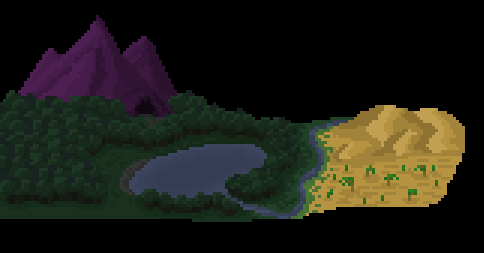 And Im thinking of changing the first level tileset again, because Im not happy with it. Im now having a hard time choosing with what kind of tileset to go better. Either the small rocks, big rocks, or make a new one with rocks that are kind of in the middle of these sizes. These 2 tilesets aren't finished also, there's a lot of stuff I'd still change, just have to decide with which one to go in the end..