Progress has been pretty quiet on Survival of the Fittest but Genericopolis - Guns n' Gangs is coming along well. March Break is always good for productivity here.
I've done a lot of the scripting, the day/night cycle, some of the city and finished most of the music system. Of course, a lot of it was done already since the game was well on its way and backed up before the computer messed up.
Enjoy this new screenie, minus the HUD that could use some work.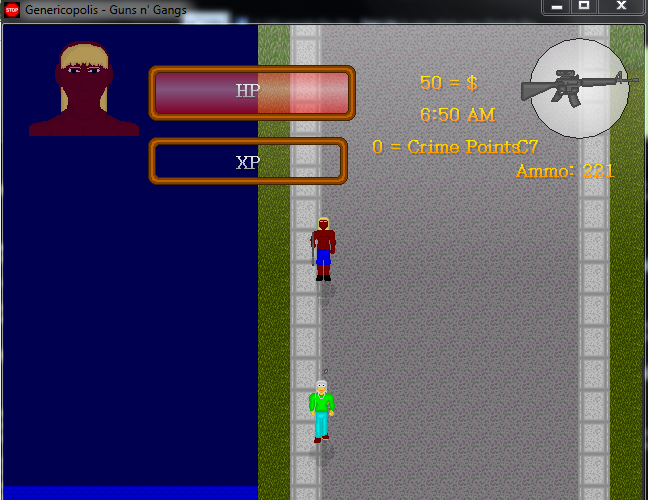 The achievements system is on the way and a lot of the city will be finished in the coming weeks. I am starting work on a stats screen (every sandbox game needs one!) so you know how many people you've trolled or hurt. Also, I wish to fix some of the bugs and slowdown.
I figured out the error. The error is "Out of Memory" where the computer has run out of virtual memory and/or RAM and so I can't save the projects. I seem to get it all the time now, but at least I know what is going on.
Cheers!