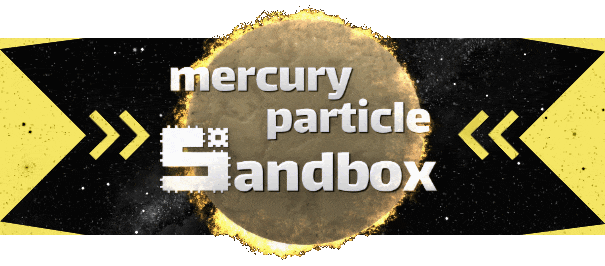 Hey Sandboxers!
News time again 📰! And this news will be about presets / sample projects and the huge particle collection directly included in the sandbox.

Are you ready for a beautiful day in the sand? Hop in! 🌞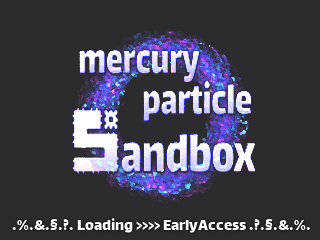 ---
Presets & Sample Projects
I already talked about the Project Hub here on IndieDB and that you can load or create projects with it. But there will be also sample projects and presets available here - right from the start. This means you can load a particle effect for example and then learn how this particle effect was created to build your own.
This is how it looks in the project hub:
There will be more sample projects on early access release!
What you are seeing in the video is the section where you can load whole sample projects. But you could also load specific elements of a project. Like a particle effect for example and directly use that in your own project.
This should make it easy to jumpstart your project ideas or quickly create your scene.
Here is the newest sample project "Waterfall":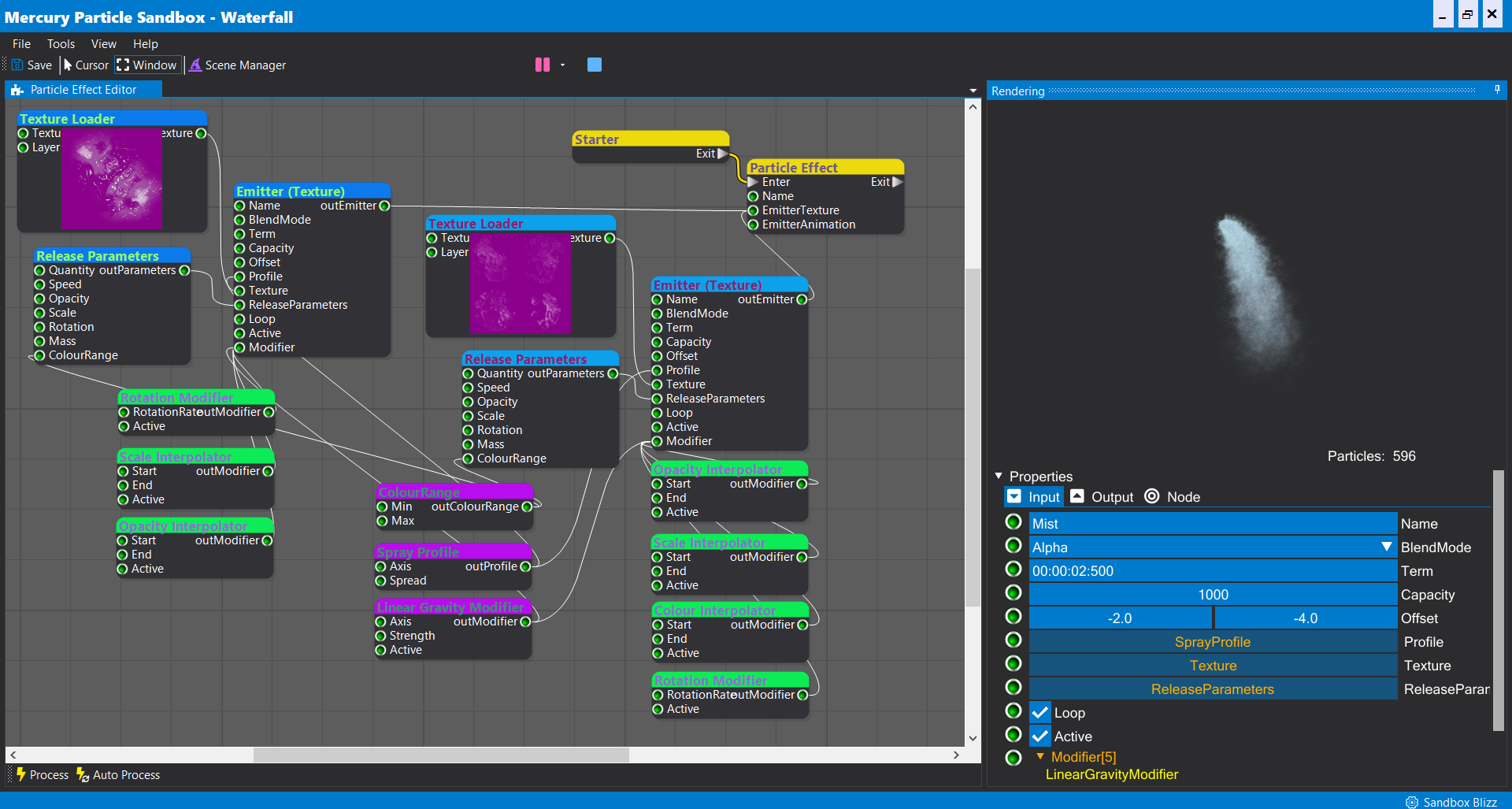 Particle Collection
At this point i'm proud to say that the Mercury Particle Sandbox will contain over 170 [!] royalty free particle images. Yes, they are directly included in the sandbox - right from the start.
Big thanks to "Peter J Rigby" who created this awesome collection and allowed me to include it completly for free in my sandbox! He develops a particle effect editor called "TimelineFX". Go check out his website Rigsoft.
The currently available particle image categories in the sandbox are:
Bubbles
Electric
Flames
Glows
Halos
Liquids
Nature
Rays
Smoke
Symbols
This means Ø17 particle images per category... nice, huh?
You can use them as static or some of them animated (SpriteSheet) images within the Mercury Particle Sandbox. An animated smokeball effect looks pretty nice for example :)
But I will be even more curious what the community will create with all those beautiful images, effects and general possibilities of the sandbox.
Of course you can also create and import your very own particle collections and share them with the world if you like to! There are no limits...
What's Next
The next step is to create a trailer for the steam store. This one will be difficult, because I can't rely on user generated content for now. This will change for the final trailer happening after the early access phase. Then I will have alot more content to show. But I already have something in my mind. Just wait and see...
There is still alot to do. But many of the things I want to do for the Mercury Particle Sandbox will happen during the early access phase.

I'm trying to reduce myself to just the important stuff in the moment. And with "important" I mean things, which generally raises your sandbox experience you will have the very first time.

In the last weeks it was possible for me to go big steps into the direction of early access, so it shouldn't take too long anymore from this point 🚨.
Don't forget: I will release this application COMPLETLY FOR FREE ! My only "currency" is YOU - following and whishlisting this sandbox on Steam:
I would also love to get your follow on my steam developer site:
Things like that helping me immensely to get visibility and to spreading the word.
I've got already a nice amount of wishlists. So, big THANKS for your ongoing support.
Thanks for reading and I am hoping that you like the progress so far.
Have a sparkling day! ✨
:: Marcel DBA Sandbox Blizz 💖