Hey everyone! Remi here. I've finally finished redesigning the GUI and some other things in Build 1.1. With that said, 1.1 is now live on Steam for testers to try out!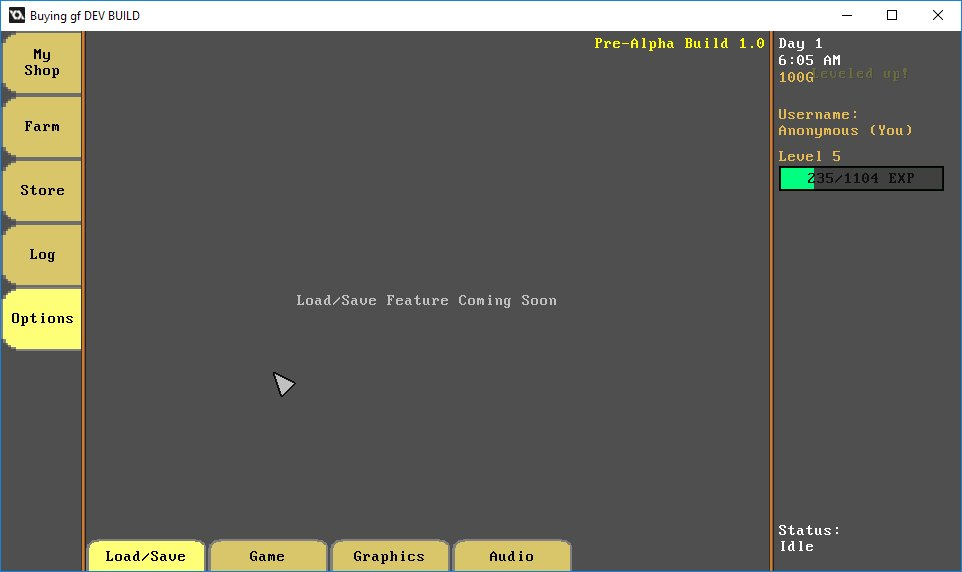 Build 1.0
I've spent the last few days reworking BGF's GUI. I've decided to do this in effort to make BGF's appearance more appealing to testers and potential players, and in hopes to somewhat recreate that old school mmorpg look and feeling. And let's be honest here, nobody, myself included, wants to look at an interface that looks like it was created in MS Paint within seconds.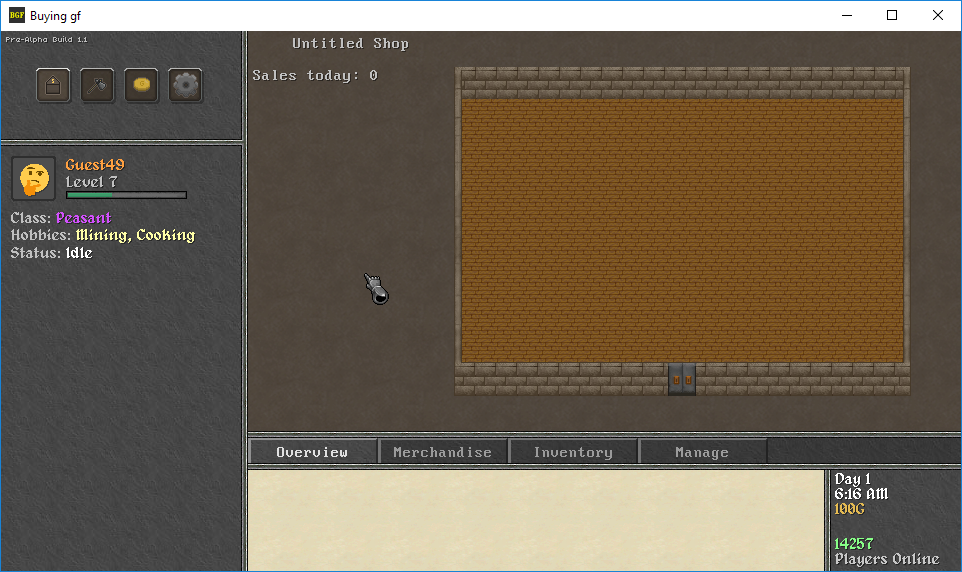 Build 1.1
So? What are your thoughts? Definitely not as bad as the first picture. Of course, the graphics will eventually be changed once I hire an artist but I'm confident that the interface design overall will stick with BGF.
I've also decided that BGF will no longer be considered as a text-based game. There will be some graphics involved in the gameplay now, such as seeing customers entering and wandering your store. You'll be able to click them and interact with them. All though this wasn't planned originally, I've decided that BGF can become something much more, and major design decisions such as this one can change everything.