Hey there everyone!
Did you became a Porradaria fan? So be happy!!!
The sequel for Porradaria/Porradaria Upgrade was finally finished.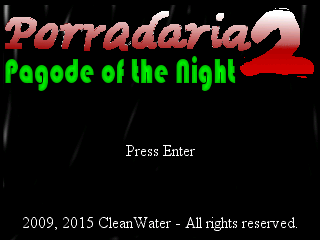 This game go towards a exploration style instead of just go past through the stages. Now you can also play from the beginning with the previous game hidden character, the Swordsman.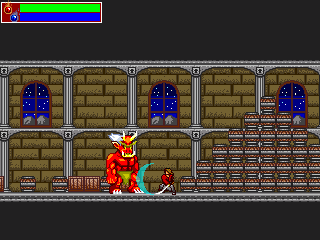 This game was planned to be divided into two versions, Red and Blue, one for each character. But after a lot of requests, I decided to merge both versions into one single game.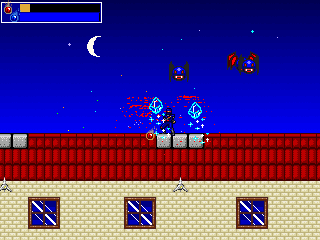 Both character shares the same magic powers, but they have their own special skills which affects considerably the gameplay for each. This game now supports USB joysticks too (although it was not fully tested with many types of controllers).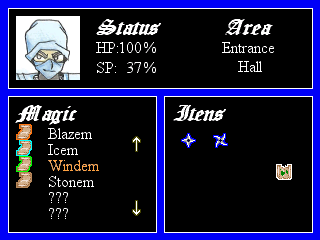 Unlike the Porradaria Upgrade, you can press Enter (or Start in the joystick) not only to pause your game, but it also brings a selectable magic menu. On this menu, you can view your health stats and magic, your current position, the special items spreaded along the mansion you already found and select your current magic which substitutes the previous UP+Attack Sub-Weapons.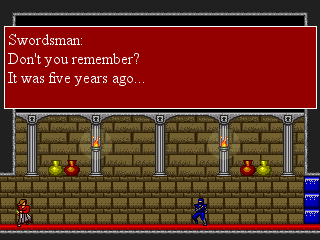 This time, you can follow a more solid storyline, with dialogs along the game when you meet certain NPCs or Bosses.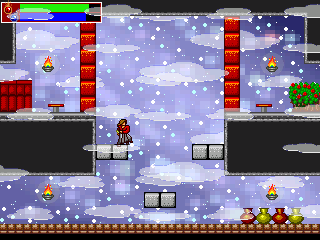 That is it. I worked hard to overcome my limitations and bring to you a game worth of it. I hope you enjoy playing this game (when it's released) so much as I enjoyed working on it.
Cheers,
CleanWater