SOCIAL NETWORKS YEY We now have a facebook page, facebook group, myspace page and a twitter page! To be kept up to date don't forget to sign up for our newsletter! Also be sure to check out our nice new forum!
INTRODUCTION
Platinum Arts Sandbox Free 3D Game Maker is an open source game design program for kids and adults. The focus is to make the process of creating games and worlds easy enough for kids but powerful enough to create full game projects. Sandbox is already being used in many schools and colleges throughout the world and included in game design contests. To learn more please check us out at Sandboxgamemaker.com In addition to see Sandbox in action be sure to check out our tutorial video showing off the in game editing!
THE GOOD STUFF!!! PART 2
Did you miss Part 1 of our updates? You can check it out here!! But wait, there's more! (hmm Billy Mays reference, could that mean something special?). Hirato has been doing some awesome work on creating a new and super improved RPG mode! Now there is an incredible variety of projectiles effects that can be created through the particle system. Check out this video to watch one of the new effects in action, and be sure to look closely. Did you see it yet? RAGDOLLS!!!!! Thank you cube 2 community for that one!
RPG Particle Spell Effects and Ragdolls!
You'll need these new spells and particle effects for if you ever get into this kind of situation, ahhh!!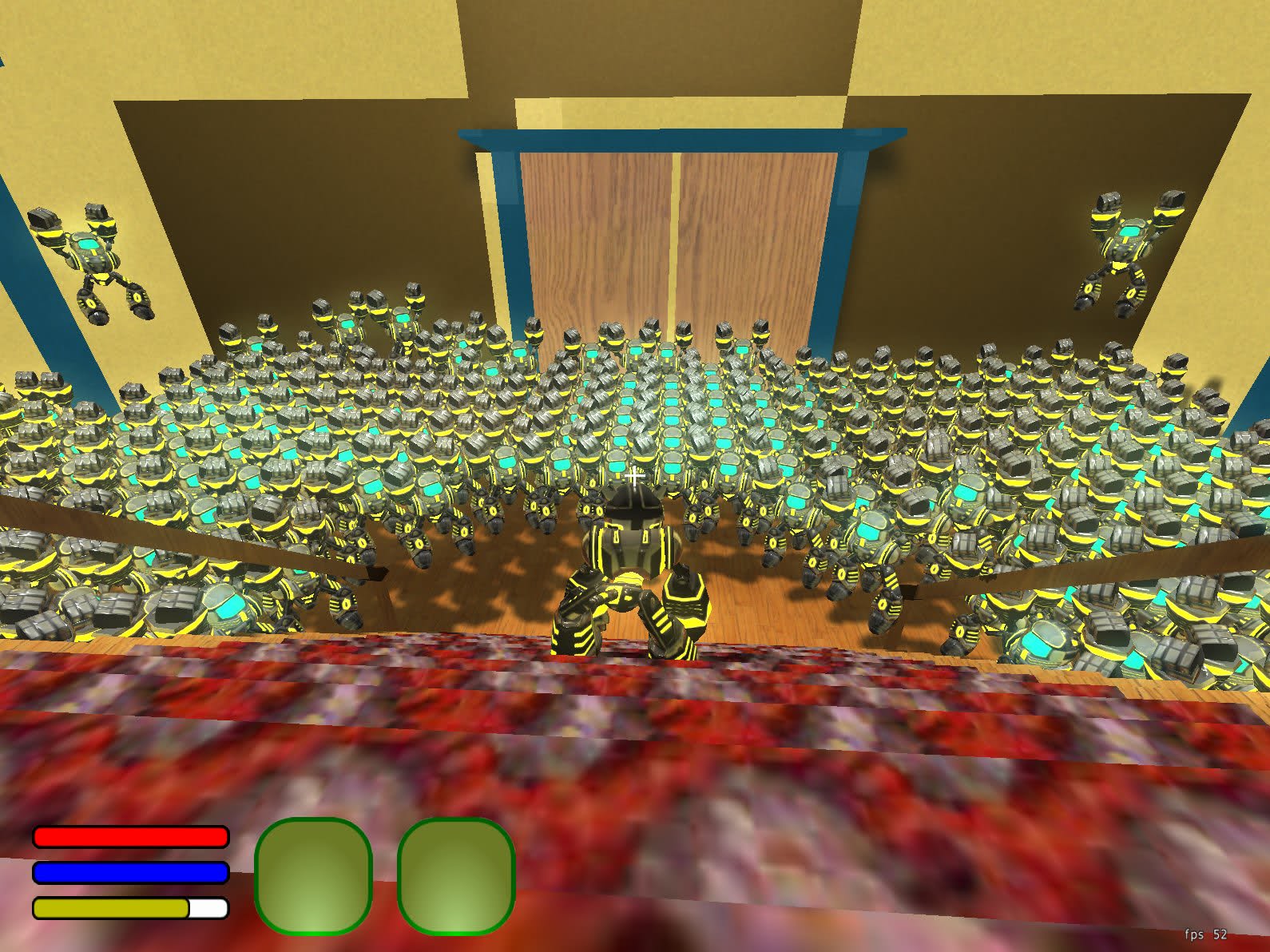 Interested in creating dungeons and exploring dark passages where you only have a torch or lantern to light the way? Well with the RPG, now you can! Check out this video of it in action, and also you'll notice the sophisticated inventory system that is in the works!
Lantern/Torch light action + Inventory!
And if you like awesome looking particles, well you're in luck!
More updates and videos are on the way!! Enjoy and take care!
-mike
Platinum Arts Sandbox Free 3D Game Maker SandboxGameMaker.com
Project Lead for the multiple award winning Doom 3 Coop Mod Last Man Standing Doom3coop.com