Hello everyone, This is my first news post in a while. If you have been watching OOK you may have noticed that there was a rather large gap between recent updates and those before the holidays. No worries, I'm back at it.
So, I've gotten started on creating some backdrops for my planets. There are 6 types of planets in OOK and each will have relating pictures when one lands on them. They are as follows:
Class 1 (Liquid)
The surface of Class 1 planets are nearly 100% liquid. Their atmosphere is hostile to humans, but billions of small organisms often inhabit their depths.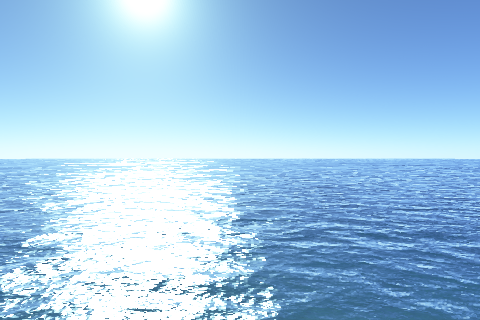 Class 2 (Subsistent)
Class 2 planets are full of vegetation and life, but generally aren't suitable for human being. Their atmosphere does not always consist of oxygen, and when it does it is often times very thin. Despite the dangers, there are many useful resources on Class 2 planets and terraforming and mining platforms are common.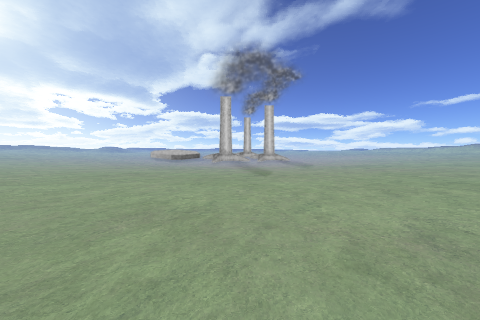 Class 3 (Terrestrial)
Class 3 planets are earth-like and habitable, with a wide variety of ecosystems ranging from baren desert to lush rainforest.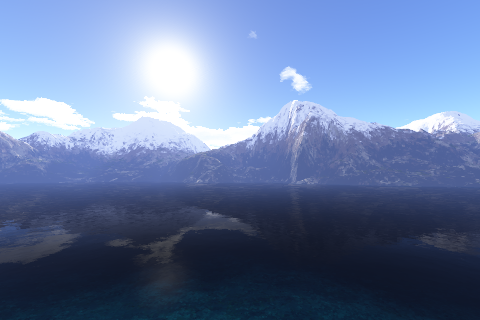 Class 4 (Ice)
Class 4 planets are covered mostly by ice and generally have a weak atmosphere. Their distance from the nearest star makes them extremely dim. Due to these factors and the fact that oxygen is often not present in the atmosphere, most Class 4 planets are uninhabitable.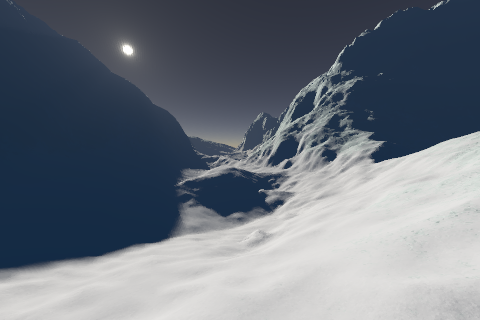 Class 5 (Desert)
All class 5 planets are unsuitable for life. The desert surface of these planets can vary between
many different elements. They are generally dusty and have little to no atmosphere.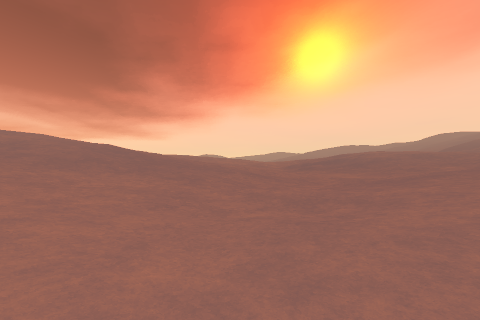 Class 6 (Gas Giant)
Class 6 planets are gas giants. While many have valuable gases that may be harvested by factories hovering in the upper atmosphere, they are all uninhabitable by humans.