This is the very first released concept art from one of our concept artists, InsanityVonMike. This is a concept of the new Undead unit called the Plague Erupter.
Plague Eruptor
Information: The Plague Eruptor is the Scourge's latest experiment. While it was once a simple zombie, it became twisted by Necromancers. It is now a large vat of plague.
Battle Information: Melee; the Plague Eruptor is slow, but can deal a lot of damage and plague enemies so they are slow like him.
Abilities:
Plague – Plague is a debuff that causes an enemy to lose 50% move speed and attack speed.
Infest - Cannot be used on heroes. When the targeted unit dies, it explodes and three small "Infested Drones" pop out. When the Infested Drones attack an enemy unit the attacked unit gains an Infested debuff in which the unit, when killed, resurrects it as another Infested drone.
Combustion – Passive ability. Upgraded. If the Plague Erupter is killed, it will spray acid in random directions before exploding into pieces. All enemies that come in contact with the acid receive the Plague debuff and Zombie debuff. Does not effect Heroes.
Tier and Location:T3; Slaughterhouse
Requires Advent of the Plague
I don't really have much to say about this utterly ugly creature... he's very instinctive and slaughtering on command.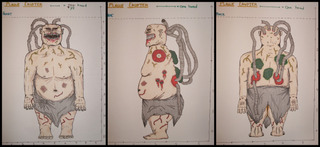 Here's a small model preview, it's far from completed but still looks nice none the less: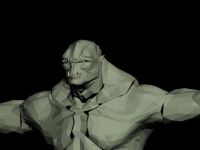 The seams will be fixed.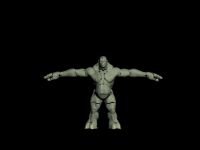 Enjoy this small update, more screenshots and images will be rolling in soon :)