Pird : Daydream on desk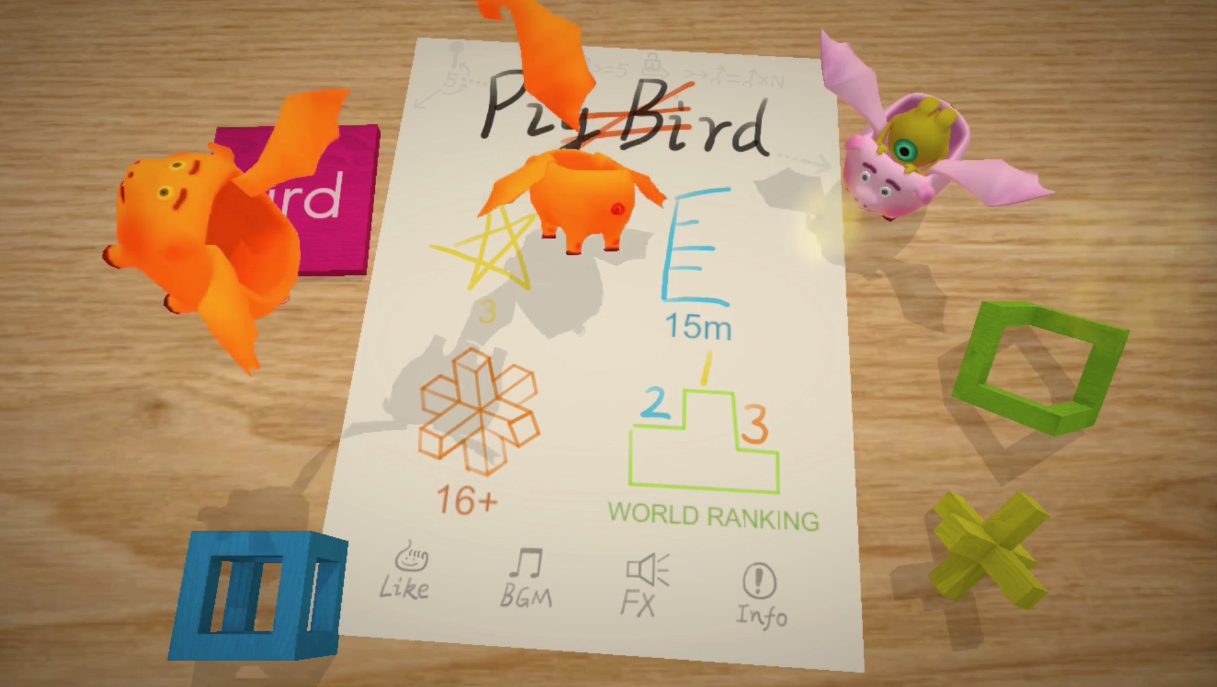 I made a mobile game for six month.I am very happy to finish this, it is not an easy thing for me. Now let me introduce this game to you.Hope you like it and submit to your friends.
Some videos introduce the "Pird":
> The ideas came from my daydream before desk.
> A pig with wings like a bird, i call it "Pird".It can fly just on my desk, play with other Pirds.
> The color of hat and the mark on body is show which "Pack" it belong to. Pird defend its land, a board with same mark too.
> When the red heart is turn to black,a star will pop randomly on the top of wood cannon.Compete it, collide it, possess it!Then you have an alliance with same mark.
> The pride of fighting is "Block".You can build your tower with it!
> You can find a lot of funny things hidden in game.
> All in all, more stars, more blocks and higher tower.