In Lords of Xulima there will be three ways of opening a lock: Manual, Automatic, and Brute Force.
How many out there love a good lock picking mini game? As a player you will have a choice on whether to partake in the mini game or just to attempt to open the lock automatically (based on character skill) or by brute force.
The mini-game consists of the player finding the correct path between two sides of a grid. The size of the grid depends on the difficulty of the lock.
The screenshot below shows the lock picking mini-game with the grid choices. Notice it will display the difficulty of the lock and the percent chance to open it automatically.
---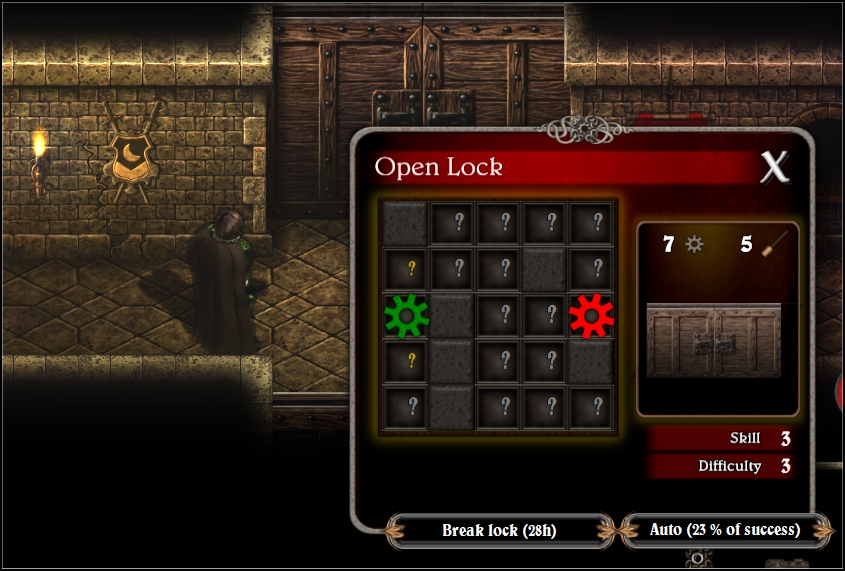 ---
Thief and explorer are the two classes that have the lock picking skill. Since Gaulen (the main character in the game) is an explorer you will always have a chance to lock pick.
One of the testers stated :"Every time I run into a chest, I hope it's locked so that I can play the lock pick mini-game…".
(You can read a more in-depth explanation of lock picking on our Indiegogo Update #7.)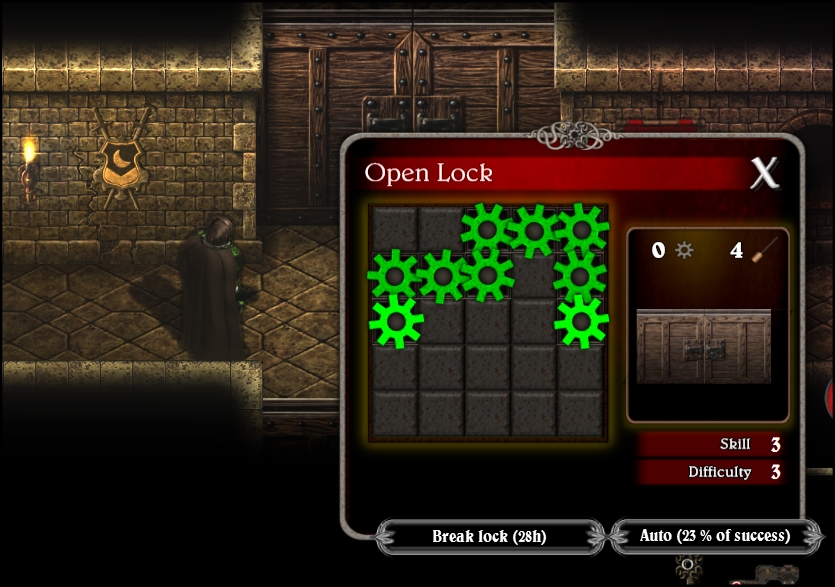 ---
In our other news posts, we also discuss enemies , combat, and weapons. We want to give the player many options to explore different strategies of gameplay. Lock picking is just one element of challenge in Lords of Xulima.How will you open a lock? Will you use the lock picking game, try to open it automatically, or open with brute force?
---
Take a look at the official site or visit the Indiegogo page for more information.
---