Hello everyone, today I will talk about several things in this patch because there are many changes. Let's start right away :
Added new planets
We will now discuss the three new planets added in this patch.
Colonized planet
Oceanic planet
Volcanic planet
Of the three new planets you will have on each one unique events. The destinations on the map of the galaxy have were updated.
Talking about the colonized planet, because it will be a really interesting additional event.
Arriving on the planet you will have a chance to scan and whether the planet is "colonized" in order to build a forward base on the planet.
The forward base will cost expensive, but it will give you an interesting advantage. You will be able to produce fuel and food through your base.
This means that once in space, if you lack fuel or food, you can choose to ask your base to send what you need to your spaceship.
But be careful, because for you to be delivered, an ally spaceship will come. Which will cost you money. But you will have the opportunity to improve the base that it does not cost you more.
On other planet I let you discover the events. I will not any words you anyway.. :D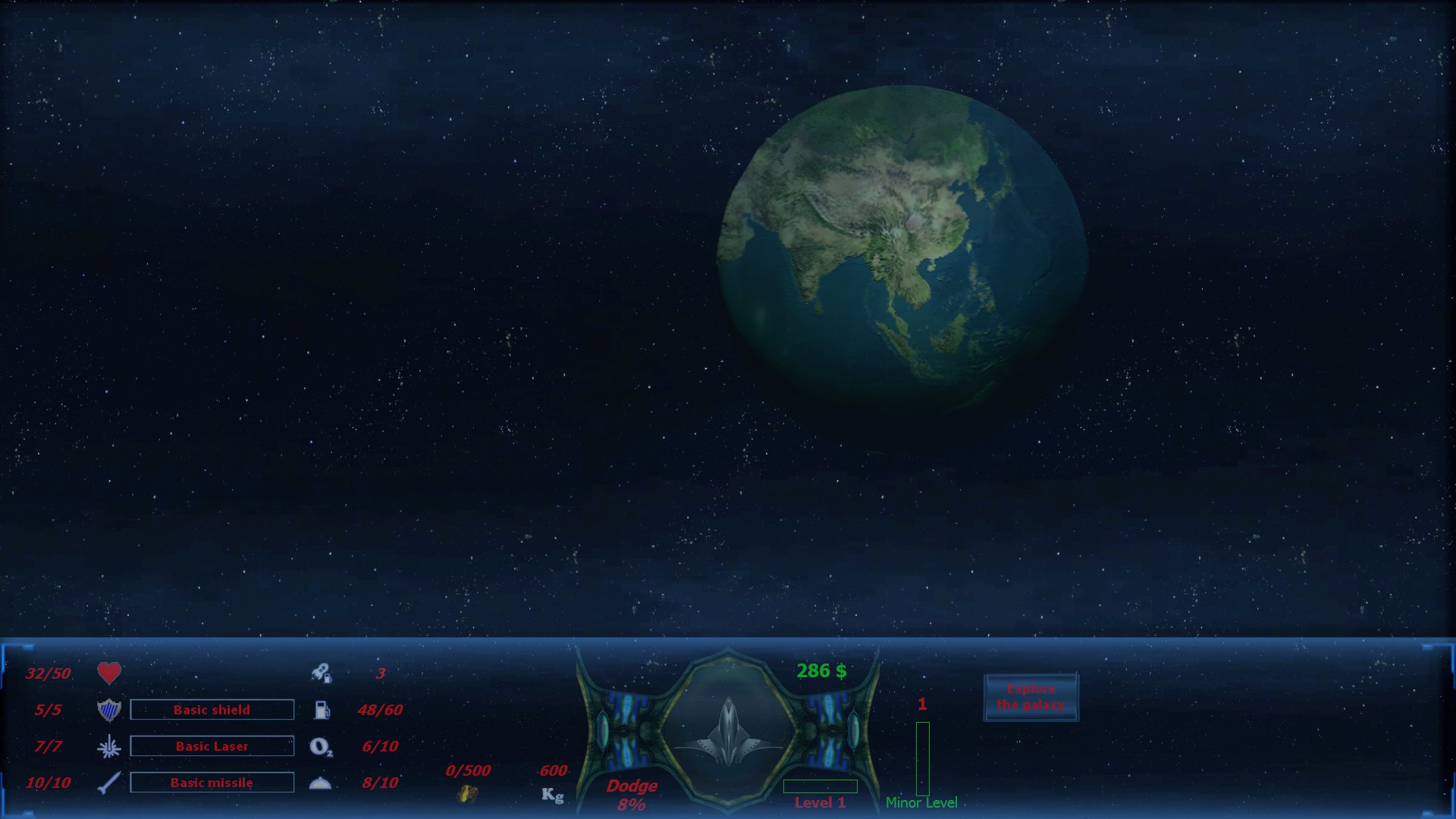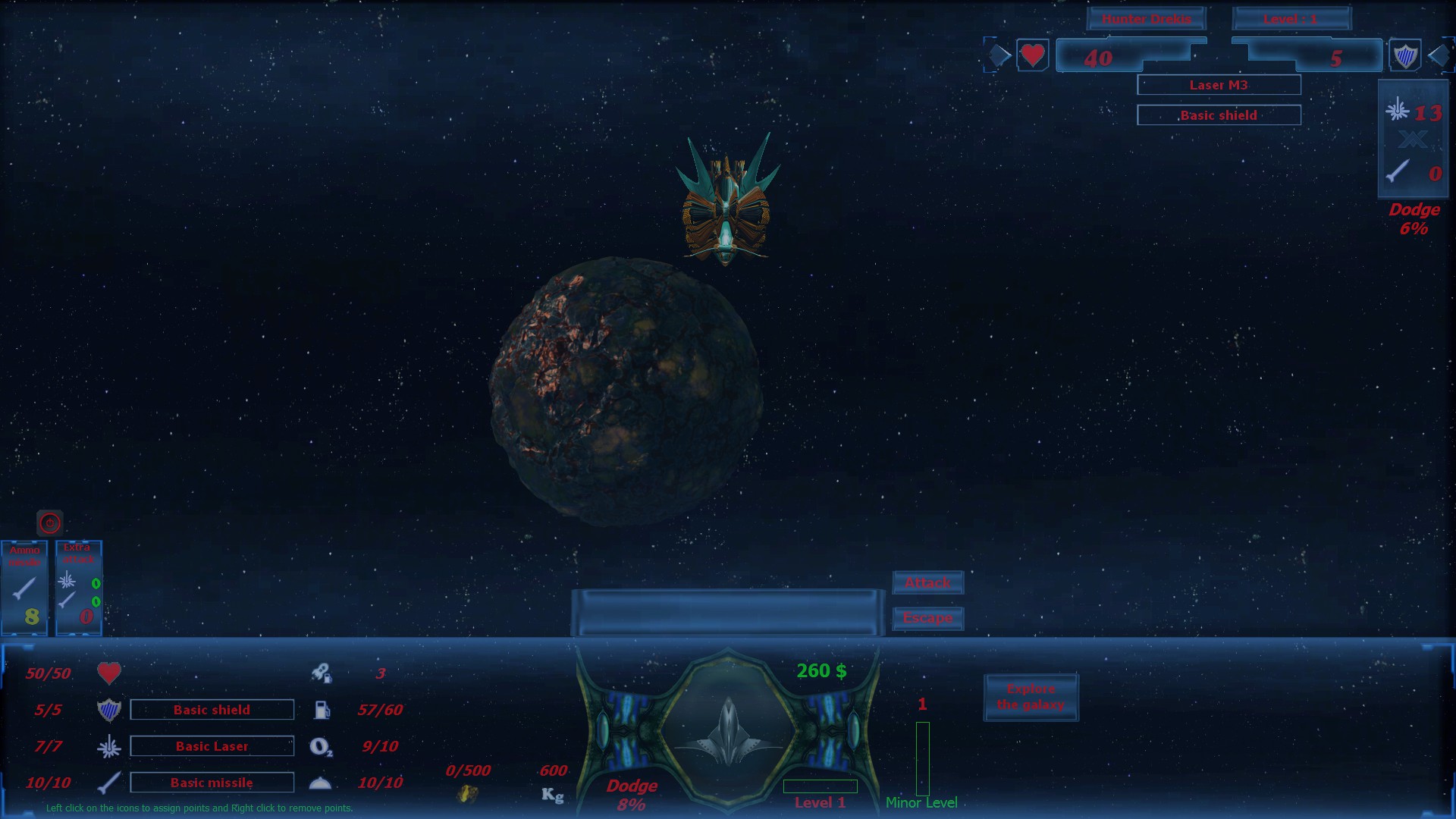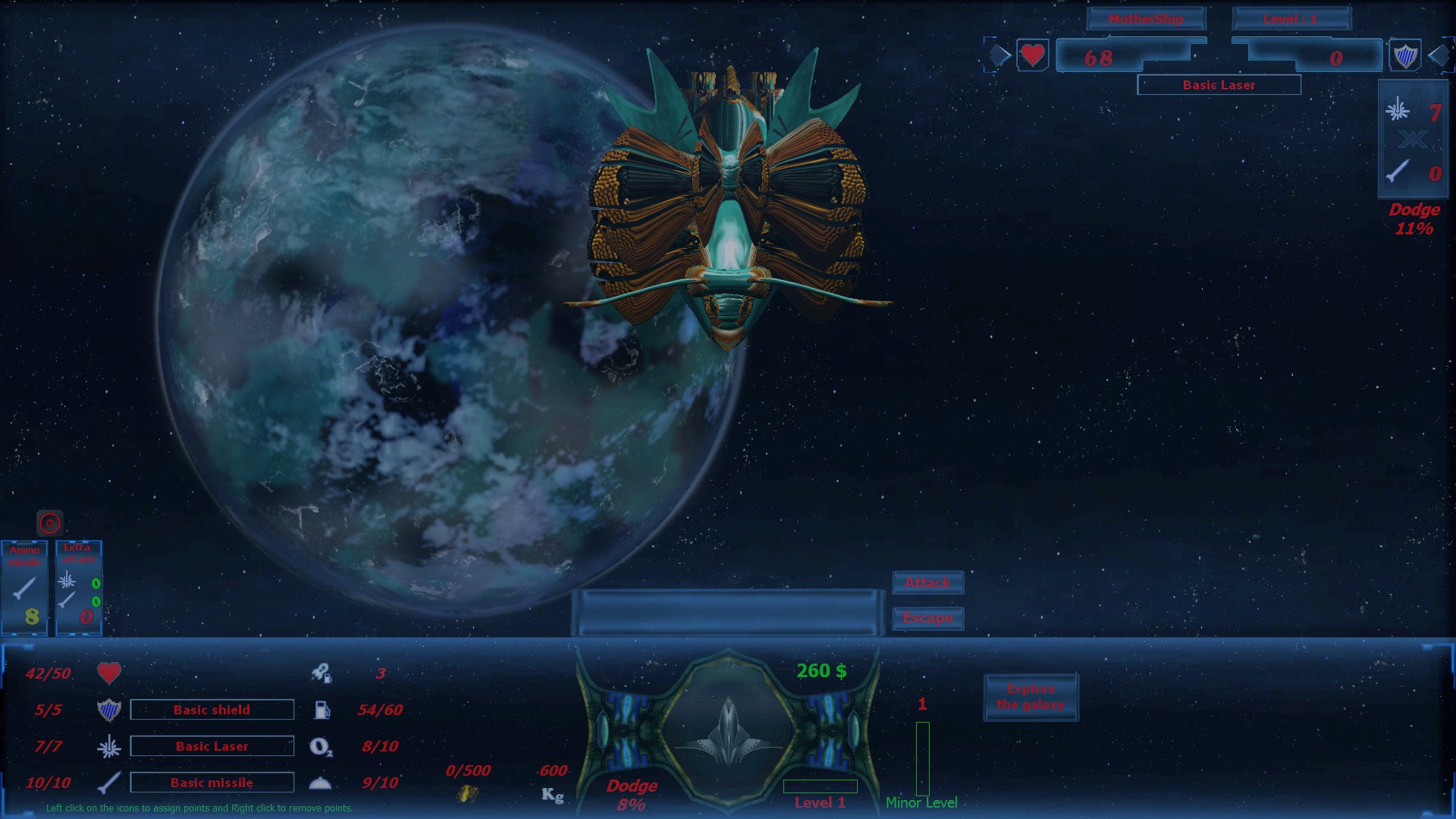 Opportunity to visit the planets
For now it is only a project, but I wanted to talk about.
In a future update, you will have the opportunity to visit some planet with a 2D view. You will be off the ship and you will be able to move on a 2D plane like a platform game. I do not reveals that you will have the opportunity to do, but know that this will bring more and diversity to the game.
Backup System and Alpha 1.0
In the Patch 03, I told you about the backup system that had been added. However there have been some problems so I completely redo the backup system that now works fine.
Which leads me to say that Alpha 1.0 version of the game is almost over.
You will have the possibility to test if the game comes out on Steam Greenlight without wait several more months.
The game will not be complete, you will have free access (without the possibility of ending the moment) the "story" mode will come very soon.