Added the map "asteroid fields"
For this week is the new map "asteroid fields" :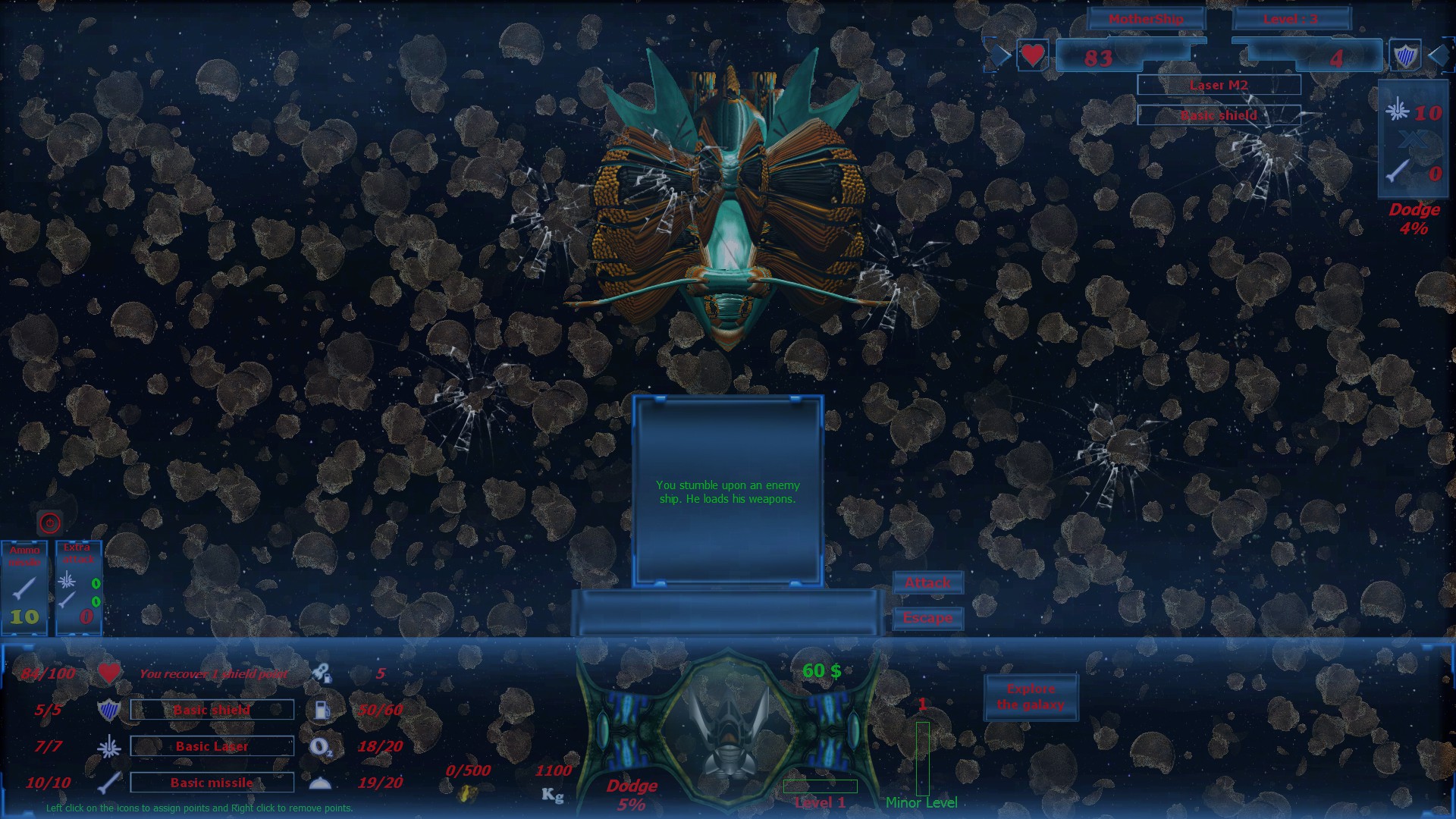 As you can see, there is something new :
New map, says new random events
Adding asteroids arriving on you or your enemy, causing damage to the hull and lower power your shield for a while
Adding visual effect of impact on the glass of your ship (as in photo)
The asteroid will collide with your ship often, making the exploration of dangerous asteroids fields.
Your shield does not absorb damage asteroids up to you to see if you can stay or not to extract ores and scan the asteroid field.
To compensate you will benefit extracting ore on the map "asteroid fields" on the other map.
Various change
Price adjustment to the store (down) so that the progression is more homogeneous
Balancing enemy who tended to be too strong for the early part.
Adding destination "asteroid fields" on the galaxy map
Thank you to all follow me and support me in this project the greenlight steam Release will be here soon, I trust you and see you soon !