Hello everyone, here are the new features for this patch this week.
Added the map "store"
In this patch of the new map "store" is completed, it works perfectly and allows to buy upgrades for your ship.
You will have the option to upgrade your ship (life, shield, etc ..), to increase the capacity of oxygen or food that you can carry on board the ship.
You will also be able to purchase new laser weapons, missile or new shields for your ship.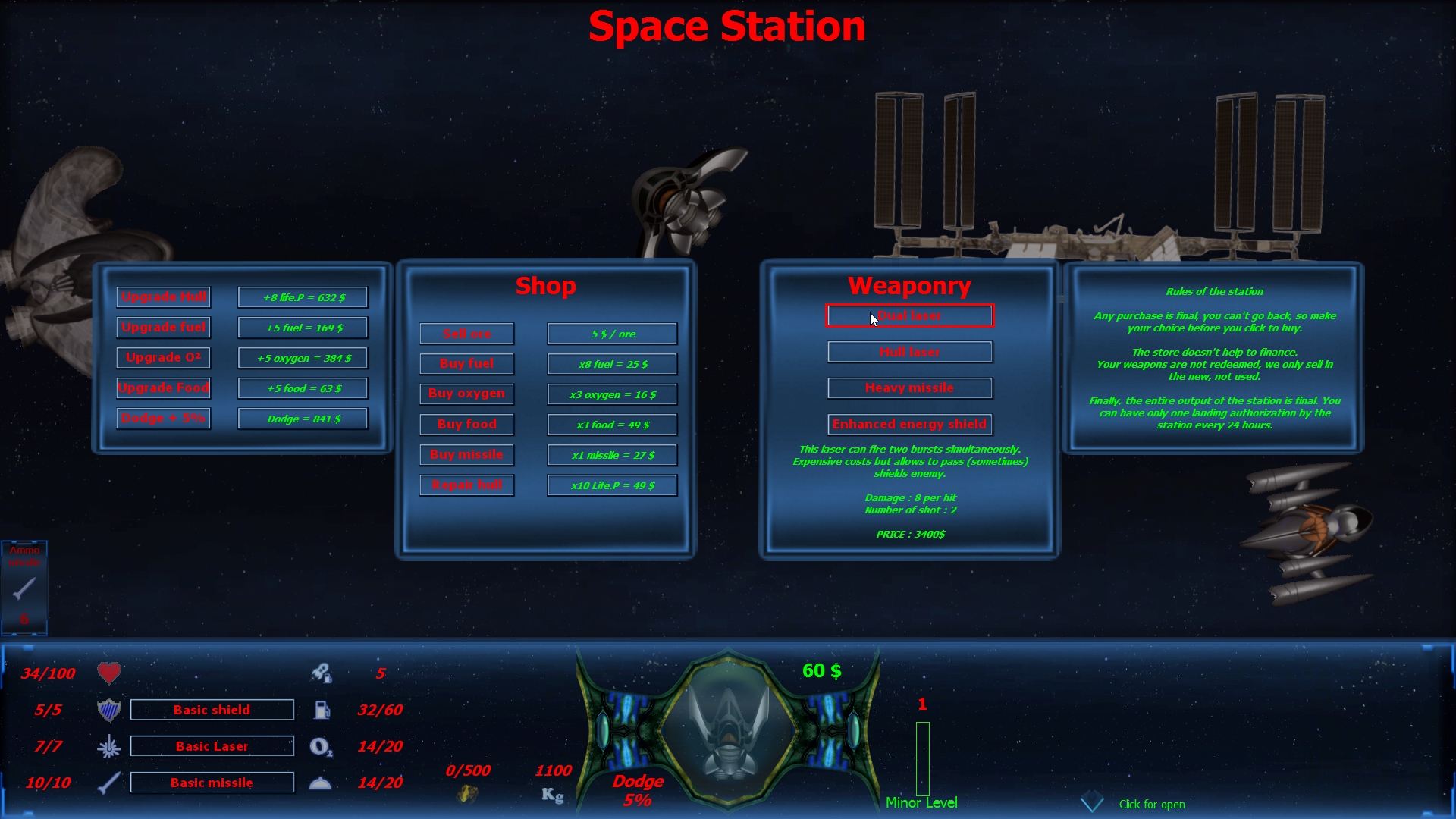 Added new destinations
Now on the map you will see the stars appear "blue", which will tell you a "random" destination. Mousing over you a quick indication to know about any place you might go .. (The destination remains uncertain. This is just an indication)
The other destinations will remain like that you are free to choose a safe destination, or to take risks if you're in a dangerous area.
As we are on the main board I benefit statements you a new tutorial "fast" has been created to help you in the beginning.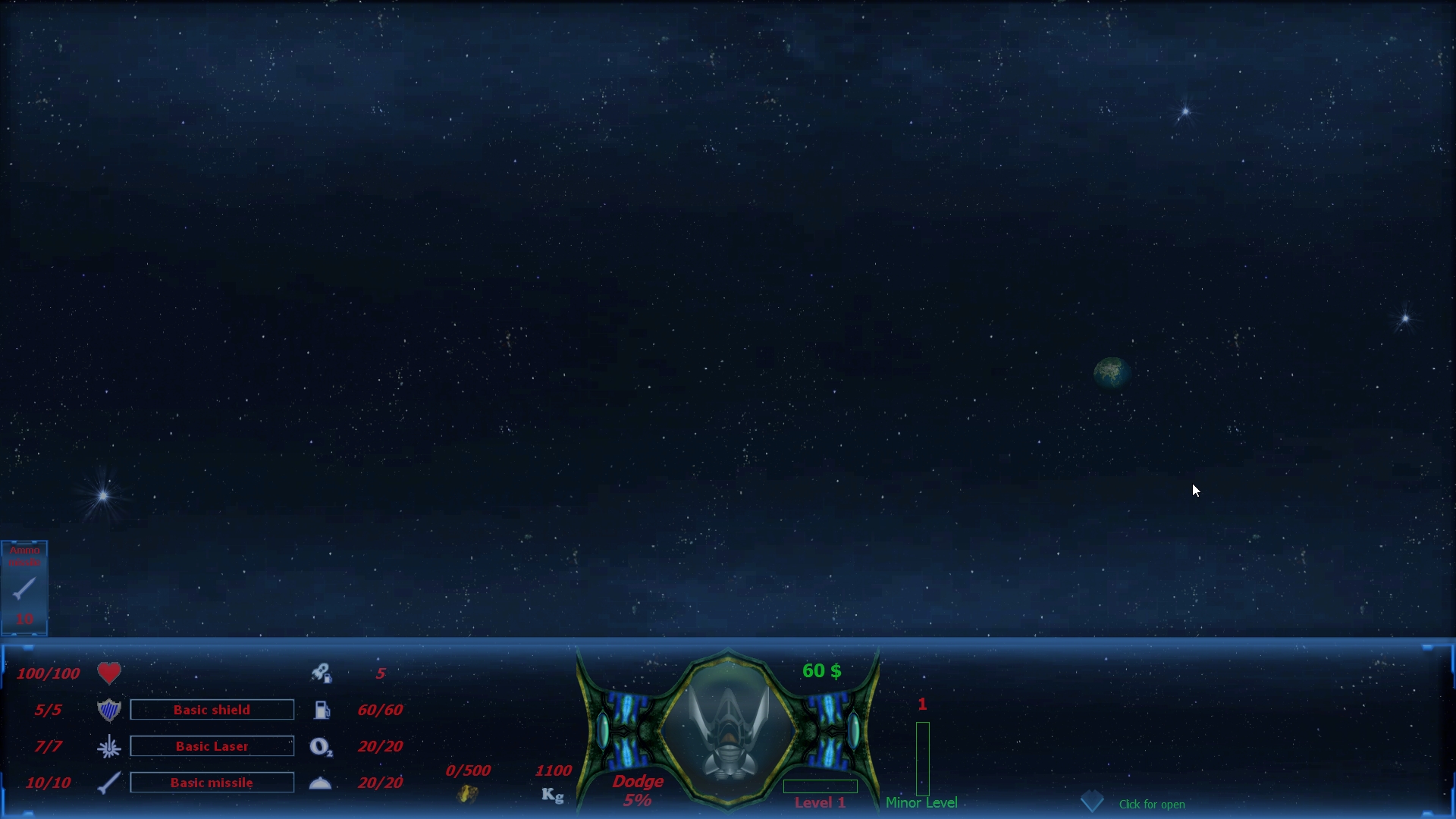 Added random events and enemy capitulation
When you get a precise map (other than the main galaxy map) you will, when you arrive, a random event that will be triggered.
All maps will have events in common, and map card will have more specific events.
Sometimes you may choose to respond to different events and you'll have to make decisions ! sometimes HEAVY !
During the fighting a system of "damage to the ship" was added. Your ship may have penalties affecting your life or oxygen.
For now we have added the penalty "breach"
We also added a capitulation system for the enemy. When your enemy has undergoes too much damage it will offer you some thing in exchange for his life. You decide if you agree or not ...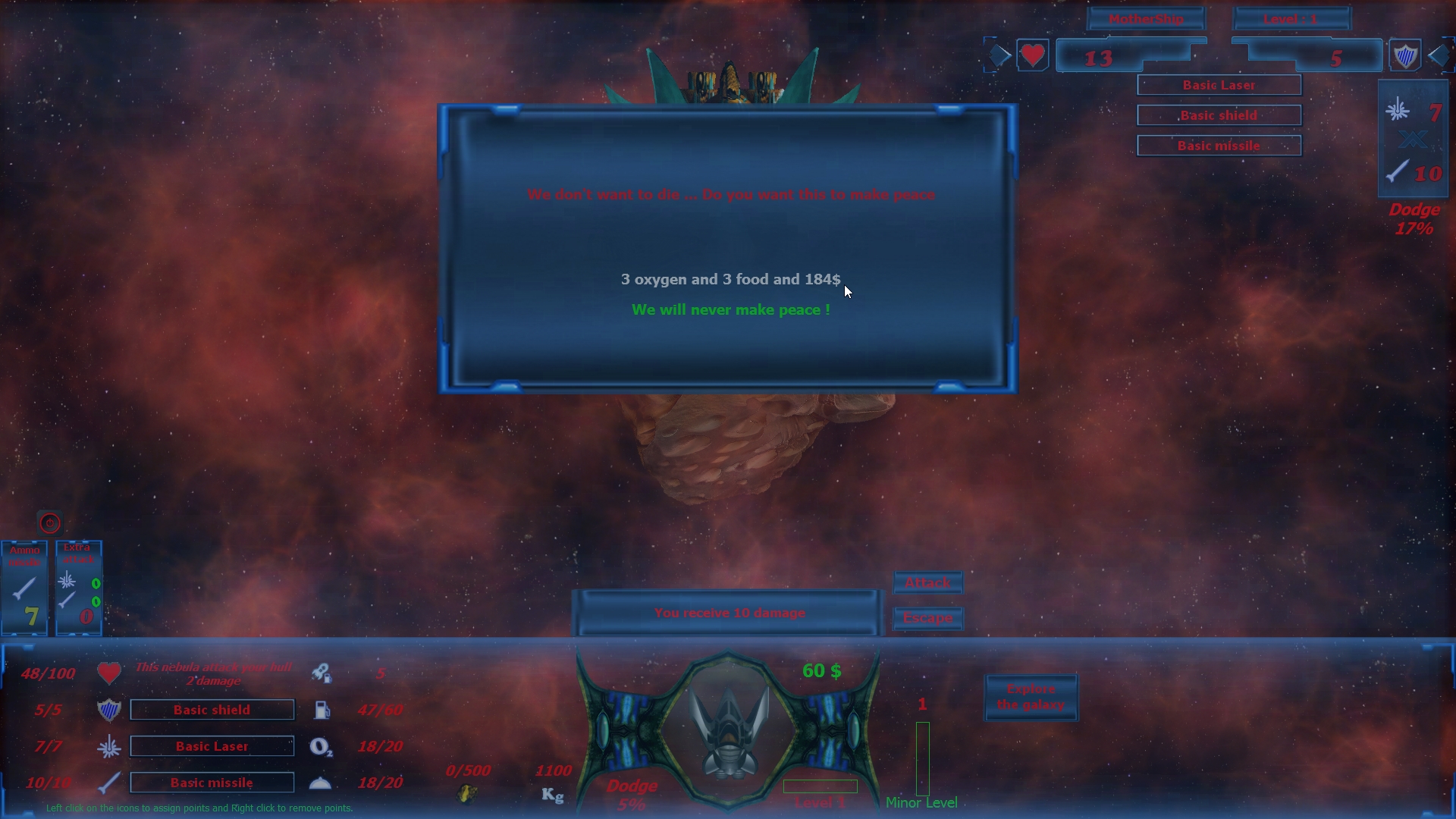 The backup system
We just added the backup to the game. This suggests that Alpha version of the game will come out soon? Hmm ... maybe !
In any case, the game will be proposed on STEAM GREENLIGHT soon and he will need all your support ! I count on you.
See you soon on STEAM GREENLIGHT and IndieDB for an upcoming patch notes !