Hello everyone, here is the second patch with many additions.
Changes and Additions to the creation of the ship
In this patch we focused on the complete overhaul of the creation of the ship, which we did not like.
Here are the additions and changes :
You will have a number of points to be distributed according to the selected ship between your health, fuel, oxygen and food. (The number of points has been revised and it is more balanced)
We have also added different shield, laser weapons and missile. (When creating your ship, you will have access to a choice of several shield for your ship, several laser gun and missile, but know that you can have only one laser weapon and missile launches one on your ship)
Initially you will have access only to basic weapon and shield but it will show you the possibility of evolution later. The enemy also have access to weapons and shields, and the choice is up to you to keep fighting or leak if they are too much !
- The damage system was also reviewed, for more balance.
- It will of course take into account the weight and the consumption ship to avoid falling out of fuel.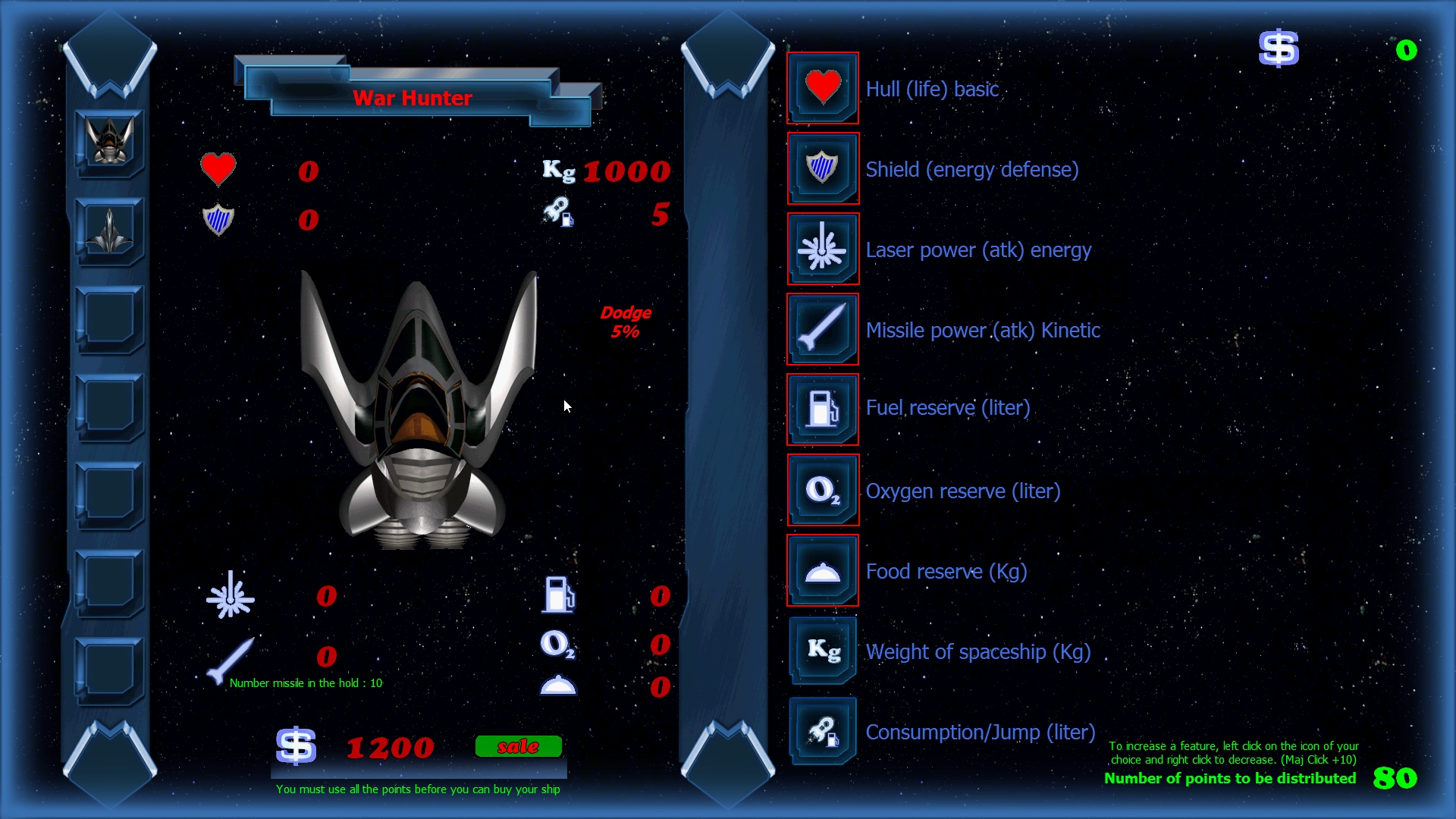 Added skills
To continue talking about your ship, we have also added some features.
Dodge system, it can save your life if you avoid a critical missile. But watch your enemy as can dodge your attacks ...
Overloading your shields. You can enable this option before launching the combat phase, so that during the combat phase you win more resistant to damage energy shield. But it costs fuel, every new phase if you let on..
You will also have a system of "speed" for your ship. This will determine who will attack first at the launch of the combat phase, between you and your enemy.
Battle System
As we speak of fighting and skills, the fighting system has been completely revised.
Now you will have a limited number of "missile" and can not shoot as many missile as you want.
The fight will not run as you will not chosen to launch the combat phase. During the waiting phase for you to choose whether to use the missile launches or shield overload for the next combat phase. Because once launched, you should wait until the end of phase to redo your choice.
When your enemy dies you gain experience. You will see that some weapons can not be used by a commander too... untrained.. lol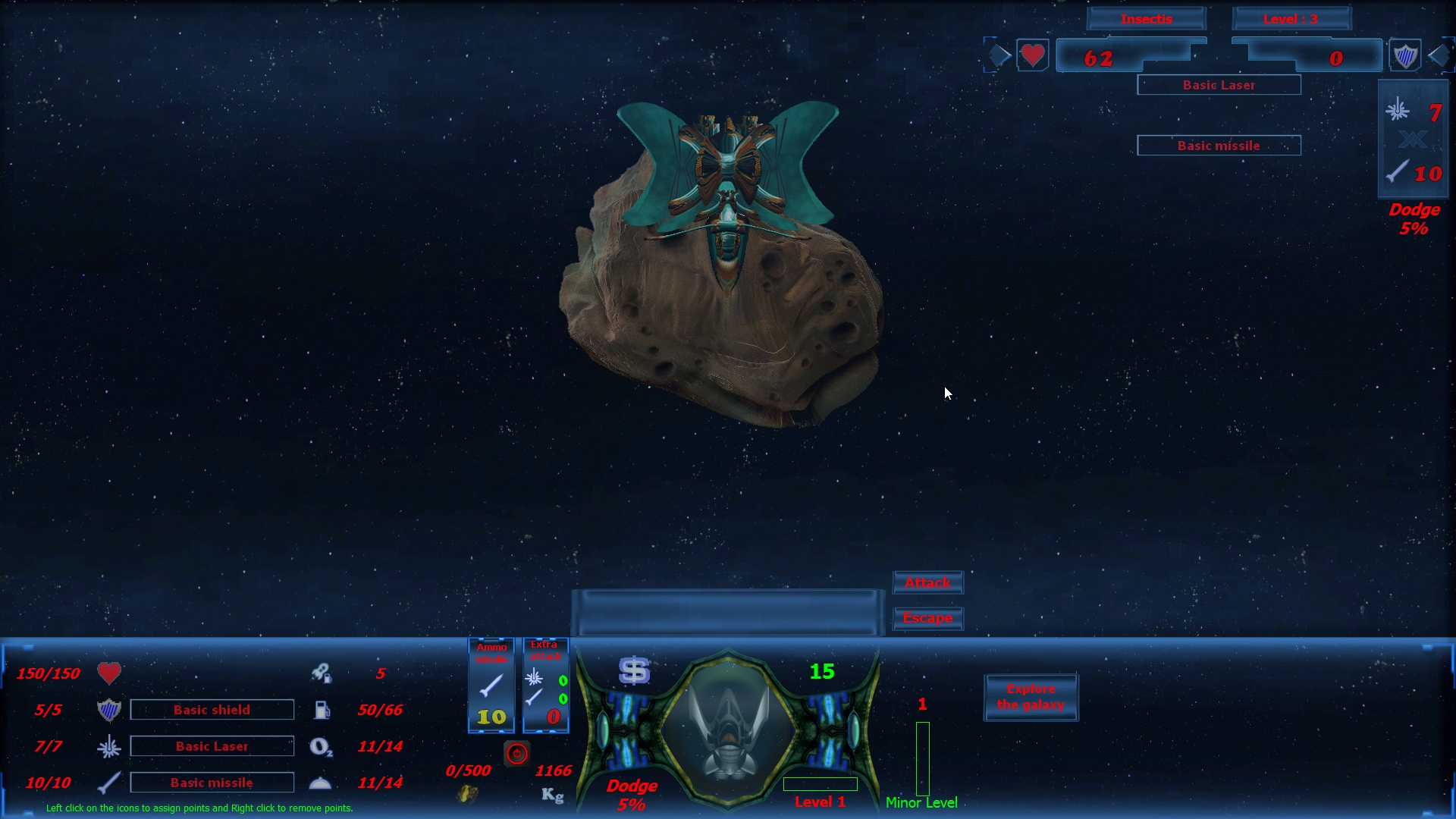 Added random events
Arriving on the map, you will have a chance to trigger random events, which will be in your favor or not ..
Redesigned HUD in and out of combat
Here is the last big change in this patch is not the smallest ...
We have completely redesigned the HUD of the ship, to make it clearer, finer and more "beautiful".
here are some pictures :
The patch is finished, hoping that the project will always appeal to both feel free to comment and review.
See you soon !