Updated map. Now you can see maps of all levels including underground. Map markers are bound to the level. Draggable map feature added. Map controls added.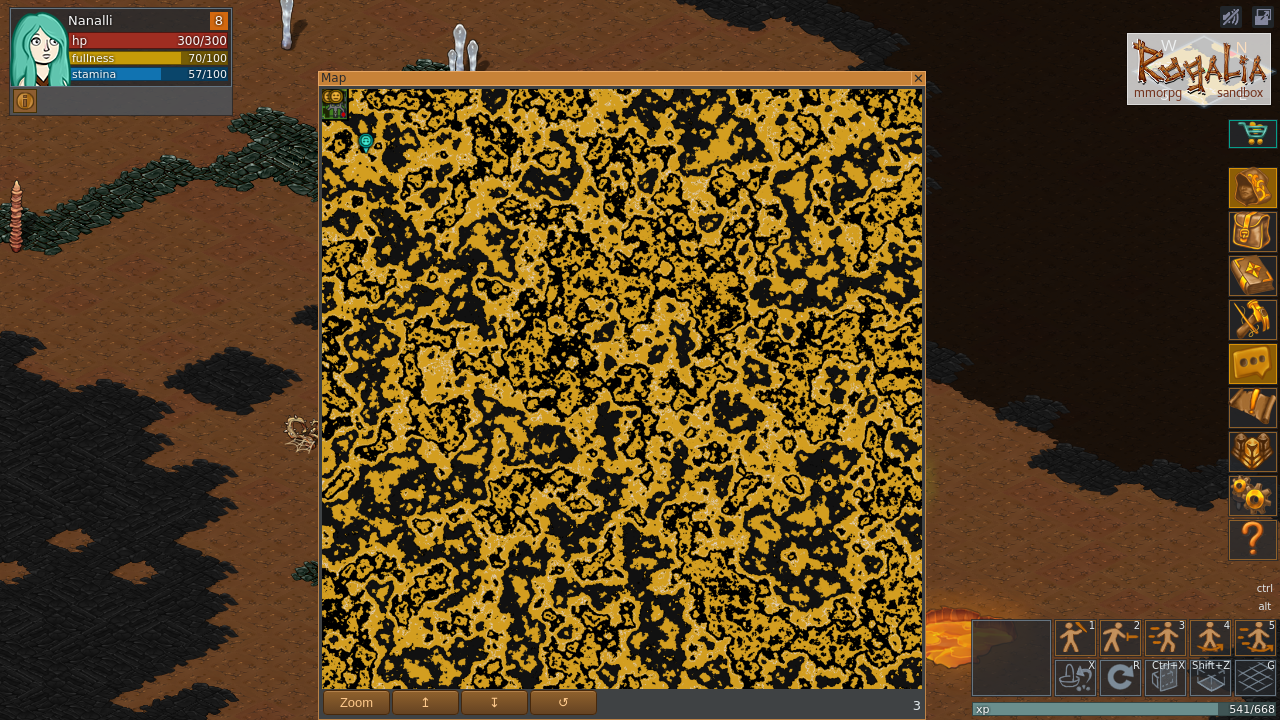 Every underground level now contains decorations. Soon they will be useful for ore mining and items craft.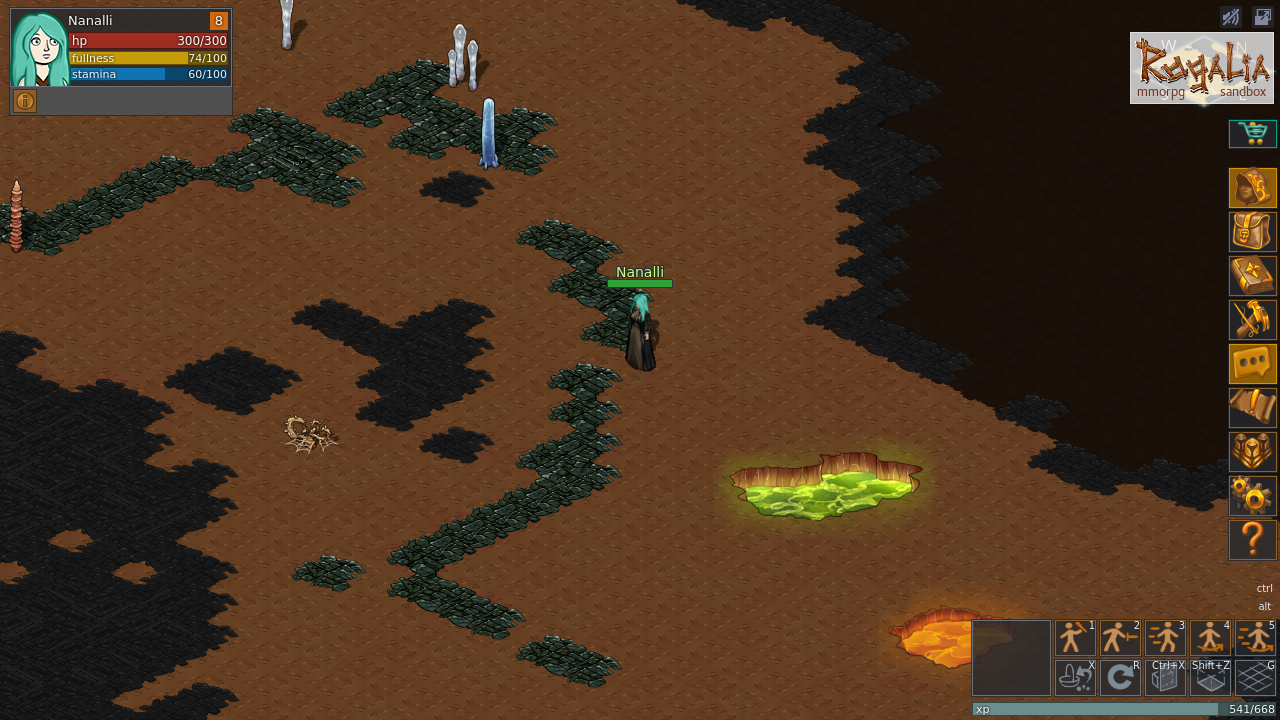 Additional quick access panels.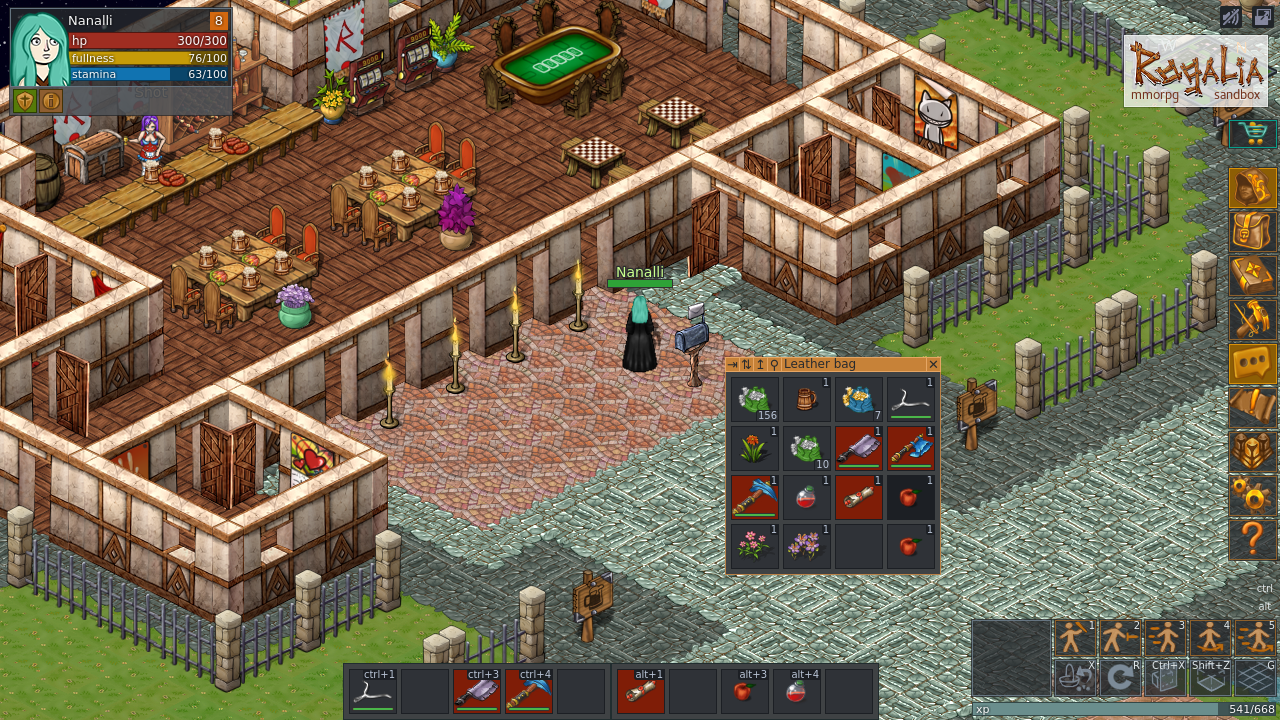 - Online tab removed. Some people don't want anybody to watch their activity. Instead, guild activity list will be implemented soon.
- 2x2 battlefield added. To join the fight, gather 2 players into a party, after that your party leader will be able to activate battle search.
- Mobs respawn speed is significantly increased.
- Better object generation algorithm. Now it counts not only general objects density but particular kind of objects density too.
- Combat buff Nya now affects only party players and ignores anyone standing nearby.
- Fishing bug that caused server error is now fixed.
- Fixed: now you cannot guess which fish you'll get while fishing. Fish is absolutely random.
- Fixed: now you cannot move portals and teleportation points with a crowbar.
- Fixed: recipes now contain correct ingredient images.
- Runebook bug fixed: your own rune won't appear in the teleportation list. -
- Name duplication in the teleportation list is fixed.
- Fixed: recipes links now open correctly.
- Target sector of a party players is now blue.
- Fountains appearance changed. New fountains added.


Better joints, cigarettes and cigars effect: quality of an item enlarges the buff value up to 2 times.
Physical damage of Spiders and High Demons is significantly decreased.
Margo's service quality 2 times increased.
Margo's service prices are now related to currency rates. Currency rates are displayed at Scrooge bank (Stock).



Steel creation speed decreased to 24.
Ore smelting speed: titan ore - 112 minutes, meteor and mythril ores: 168 minutes.
Axes speed and durability increased. Shovels and knives speed increased.



Stock changes: Silver assignation price is 3g, gold assignation price is 7g.
Min and max stock spreads increased.



Bleed debuff stacks correctly and penetrates the armor. Beware the shadows.
Periodical intoxication damage increased from 5 to 6.
Loot quality depends on monster quality, as well as gut loot.
Shadows don't drop money.
Some monsters level increased.
Kitty instance loot decreased as well as enter price.