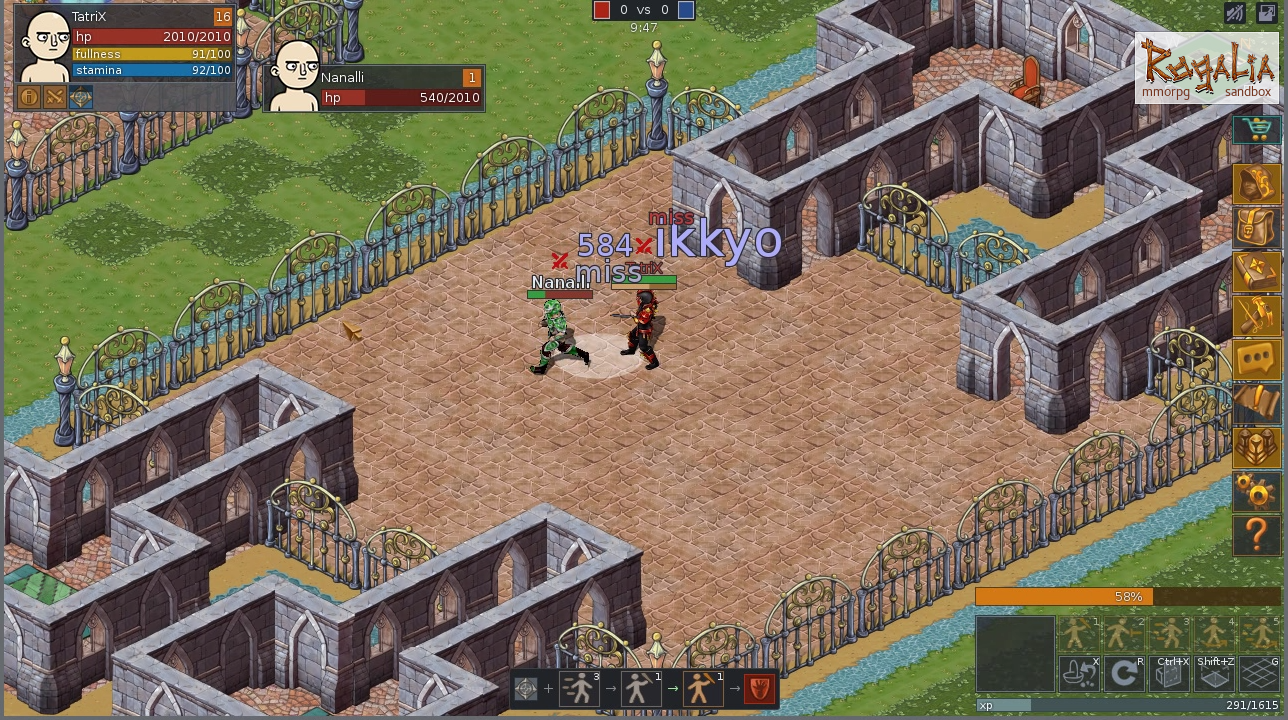 PVP duelling
Fight and win! Our brand new combat search will help you to find a right fit to spar. The results of your fighting will affect your position in the PvP-20 top list.
It's super-easy to use. Open the Social dialog from the right panel, navigate to the "PvP" tab and hit the "Search battle" button. The system will find you a perfect sparring partner.
There's a special map for 1x1 combats. Later, we're planning to add some more maps and implement group PvP battles with Dominating and Flag Capture regimes.


---
- New quests chain added. Running these quests will teach players to protect their belongings with a claim and pay a rent for it.

- Quest requirements you already meet are tagged as fulfilled.

- Now, if you forgot to pay a rent for the claim, but left some stuff on its territory, it won't disappear. Instead of it, all the things on its area will drop their durability bit by bit and will be destroyed after the durability reaches 0. And, beware the robbers! Unpaid claim won't protect your stuff!

- Hotkey added: E - harvest the nearest plant; Ctrl+E - harvest several plants of one kind nearby.

- Drive your bike carefully, otherwise you can easily destroy it! To restore a bike, call it on your protected area.

- The hover hint on a container now displays occupied space.

- The "Map" button on the right panel is removed. Click the mini-map or hit "m" to open a map.

- Container/bag search window displays amount of found items.

- Wooden trough will change its area color according to its fullness. Full trough will display green area; empty trough will display red.

- Bloody armor appearance is renewed.

- Updated sprites: stones, cactuses, grass, flowers, mushrooms.

- New discount in the shop. This time short haircuts, forged and gothic walls. Sale works till next update.
Please note: we are not selling items to power-level or boost mining speed/quality, nor any in-game currency. By doing so, we are keeping the game balanced and the economy pure.
---
Steam: Store.steampowered.com
Twitter: Twitter.com
Facebook: Facebook.com