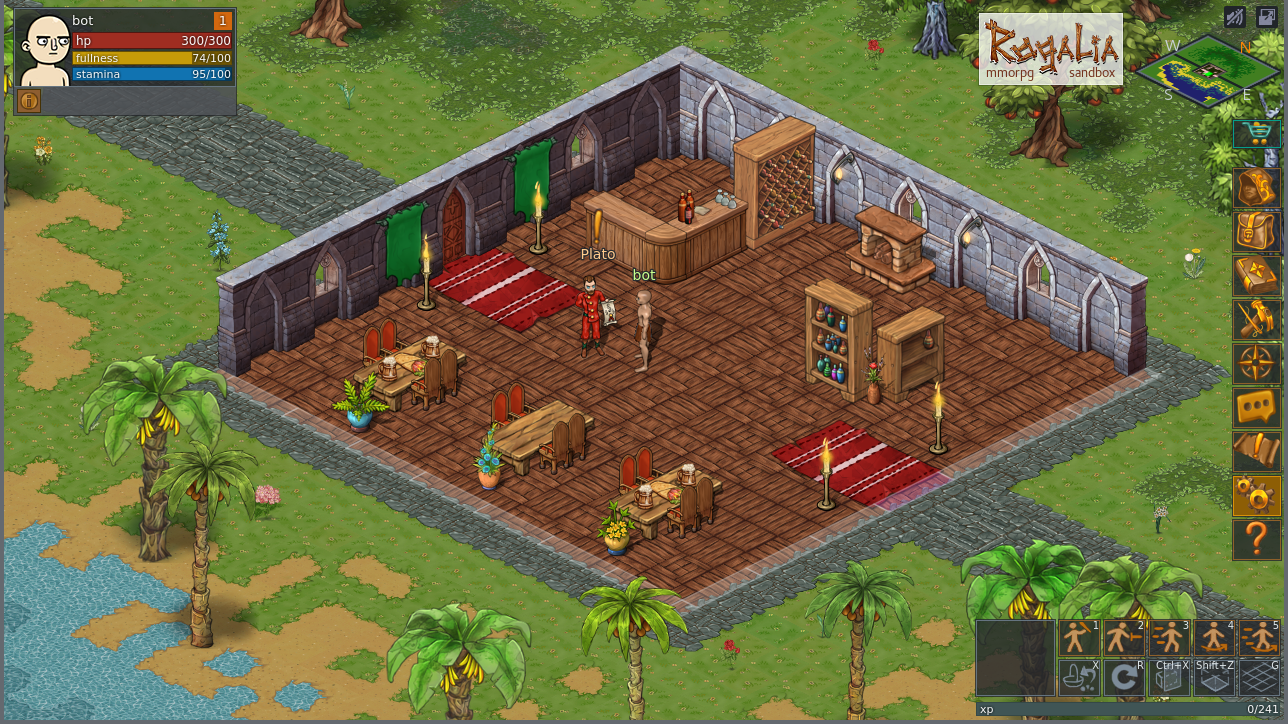 We were going to release a minor addition to the previous patch but have done way more than we planned.
So we ended up with a new patch :)
Craft window improvement
Recipes in 'by skill' tab will no more be grouped within skill.
Recipes in 'by purpose' tab are grouped in several levels.
The third tab, 'favorites', has been created. You can add any frequently used recipes to this tab. To do so, just press the asterisk next to the recipe. Favorite recipes will be marked with green stars. As you craft a new item, the used ingredients will be blocked in your bag. This will be done in both manual and automatic modes.
In automatic craft mode, ingredient list will now show correctly the number of crafted items.
In manual craft mode, ingredient list will show the number of ingredients already applied.
In complex recipes, as you select a recipe for an ingredient, all active filters will be disabled to facilitate the search.
After construction blank is set, craft window will close. To repeat the action and set more blanks, use 'R' button or action panel.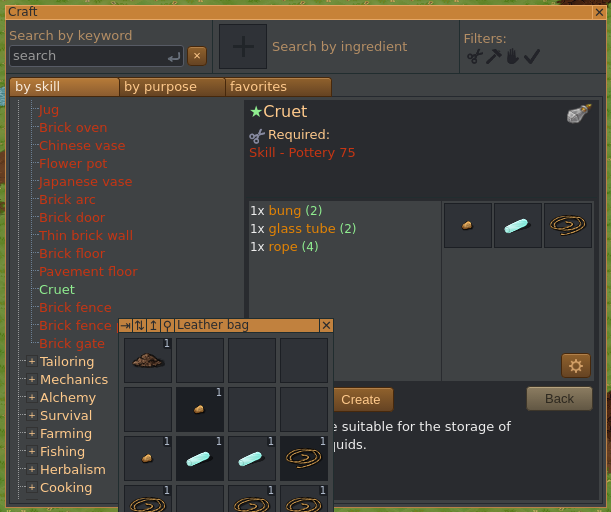 Orientation training
As you start the game, you'll have to complete 10 simple quests to get to know the basiс principles.
All rooms and environment have been fully redesigned, with a variety of items from the recent patch.
We have also restyled the quest window. Now you'll be able to see task completion progress. Boxes with texts, demands, advice and awards are now explicitly partitioned. Task log has been updated, too. All in all, the start tasks look nicer now.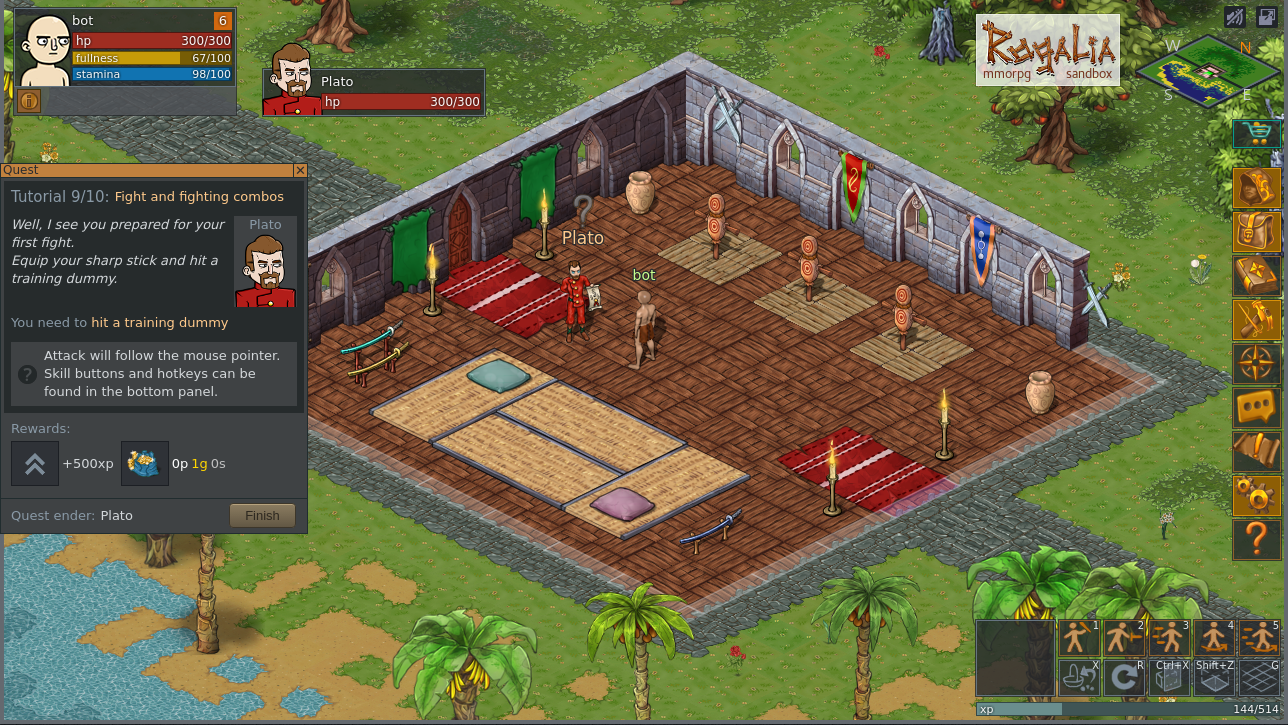 Safe exchange (or is it really safe?)
"Trade" action added to character's context menu. In the popup window you can safely exchange items.
Each character must drop such items into slots as they agreed to exchanged and press "Confirm". The deal will be closed, but any attempt to remove an item from exchange window will cancel the deal.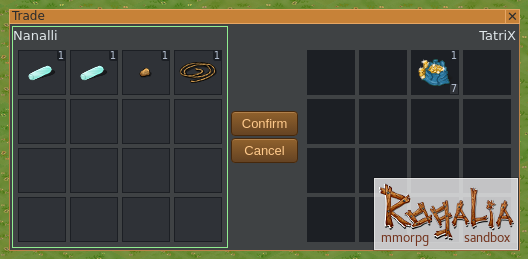 Combo attacks
The look of tips for combination of combat strikes has been modified. With the press of the button that starts a combo attack, at the bottom of the display you'll see a tip with options for further strikes to achieve a combat effect and complete the combination with a heavy blow.
We've added description to each of the combat effects De, Su, Nya.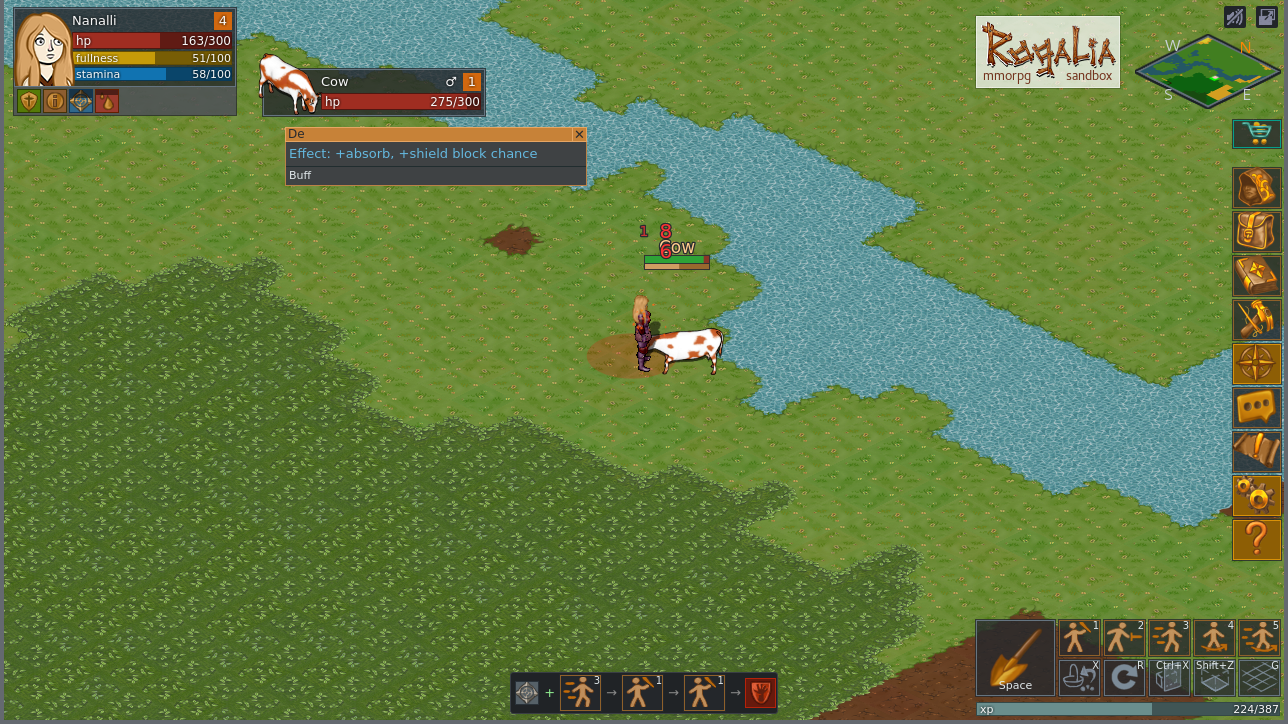 - Map rendering for client has been optimized.
- Thanks to the collected server statistics, we have identified the server bottlenecks and improved the situation.
- Appearance of dialog boxes modified for communication with city characters.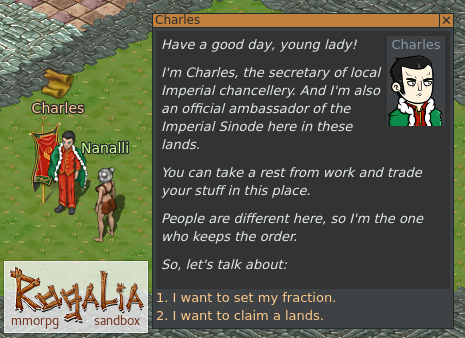 - Major efforts have been made to edit the description of items in English and Russian.
- Deceleration caused by over-nutrition and thirst has been reduced to 10% (vs. 45% earlier).
- New gothic walls have appeared.
- Map colors have been corrected.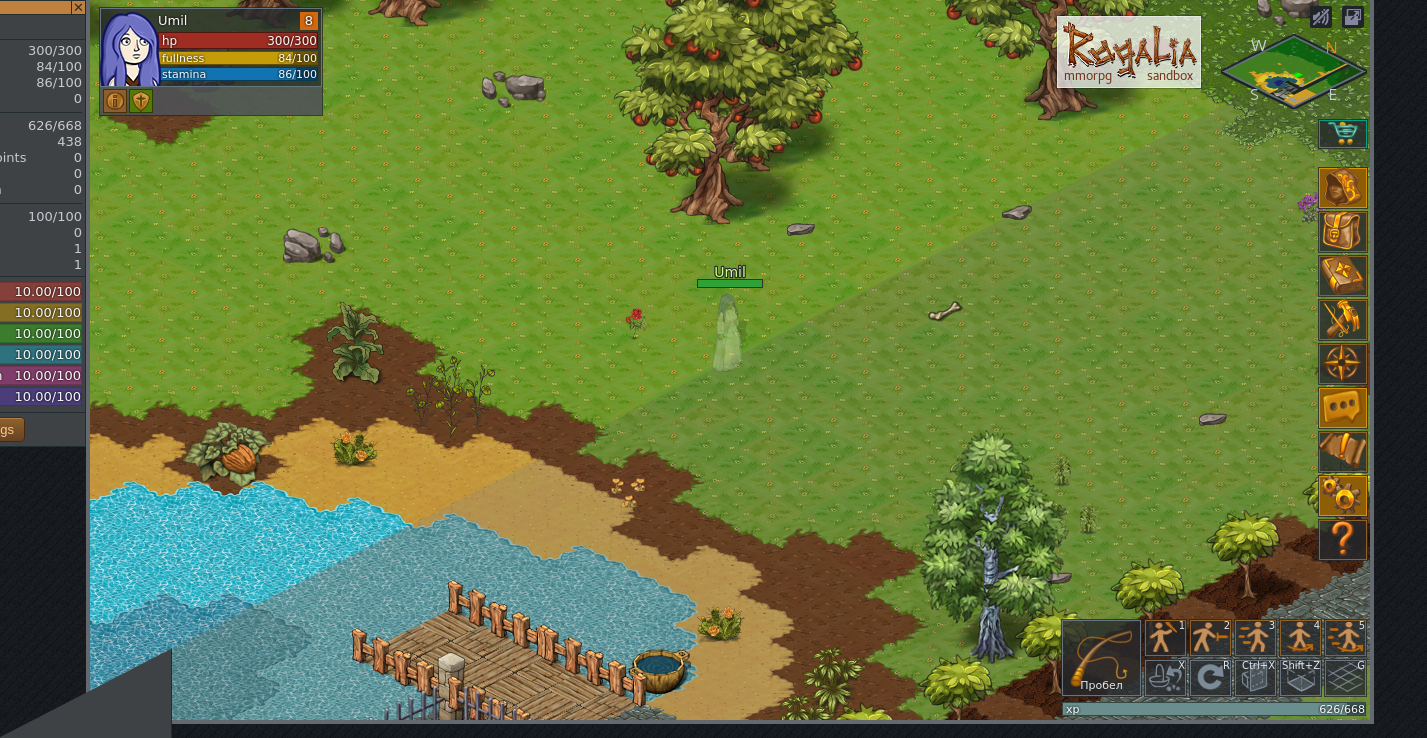 - In the city, Sinod protection will be displayed over the character.
- 'R' hot key moved to the bottom bar to redo the latest action.

-Hidden walls now become semitransparent. In graphic settings, you can enable full hiding of walls.
-In friends list, you can mark the friends online.
-It's prohibited to move construction blanks, entrances/exits and plants with a crow-bar.
-It's prohibited to gut corpses which are not empty.
-Issue solved: the chat not scrolling automatically corrected.
-Error corrected: the chest armor did not have 'Equip' action.
- The special offer on the simplified bloody altar functioning is over. To revive the altar, you'll have to contribute the quintessence of evil. You can also revive rabbits.
- The shop has a pink bike and new gothic walls available. A 25% discount is offered for industrial and painted walls and 50% for long haircut (until the next patch).