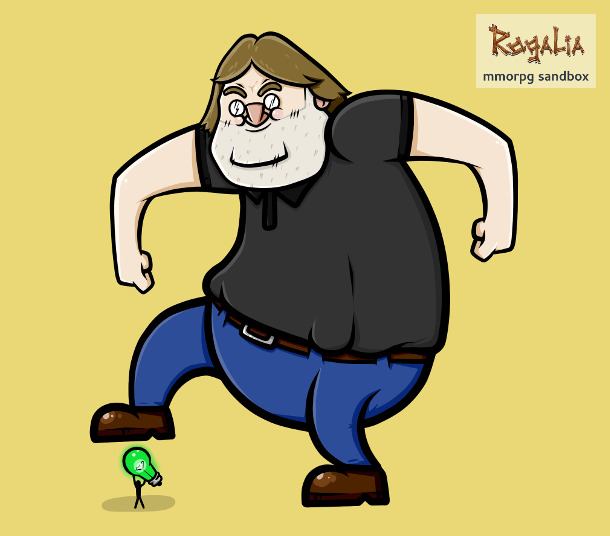 Interface
We keep improving the interface. Basic appearance of all windows changed. Design simplified. Windows occupies less screen space now.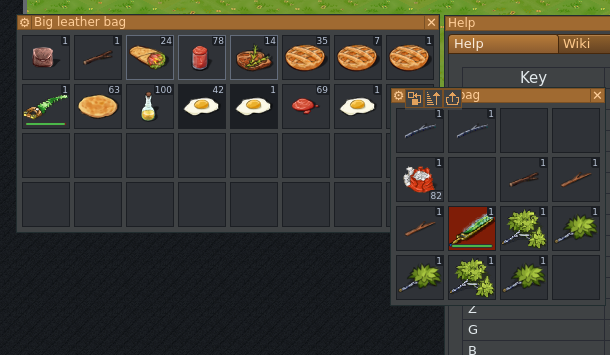 In upcoming updates, we will rearrange windows to make them more informative. Useful info will be displayed in the foreground, while window size will be reduced (wherever possible).

Playable in browser
We made the game playable in a web browser (Chrome, Opera). Please note that it supports latest releases only.
You will be able to play even in case of Steam authorization failure.
For some players, the game performance in browser may be markedly higher than via client.

In control menu, Profile button added to let you create an account to play in a web browser (Chrome, Opera).


- With R key you can now plant seeds and repeat the action for seeds of the same sort. Use the same key to drop items of similar type.
- 'R' key will repeat use of prospector until endurance value gets down to zero.
- 'B' hotkey will now hide/unhide all containers.
- 'I' hotkey opens/closes bag in inventory slot.
- Alt+click combination added to quickly fill the fuel slot with relevant items.
- Ctrl+Shift+'selected action' for all items in bag now also includes "Cut" and "Gut" actions.
- 'Q' hotkey added to sort items in active container.

- New item added: "Stone pile" to keep stones, sharp stones and crushed stones.
- Container icons moved to title bar menu.
- Texts in Japanese updated/corrected.
- New states added for dining table, bundle of wood and stone pile.
- In Craft window, ingredient search tips and filter icons added.
- Every connection to server will be followed by Steam authorization. This will slightly increase load time.
- Window movement improved to become more responsive.
- In "Contact us" tab, you can now see Steam forum. This will let us react to your bug reports even more promptly.

- We fixed the bug that didn't let you open character's statistics during teleportation or caused other failures.
- Error fixed: if merchant is wrongfully used, a relevant tip will appear instead of server error.
- Error fixed: with "fast render" enabled, all items in sanctuary will be colored black and white.
- Bug fixed: when large items are excessively placed in construction blank, relevant message will appear instead of server error.
- Effect display adjusted.
- Bug that caused wrong state of equipment after use: fixed.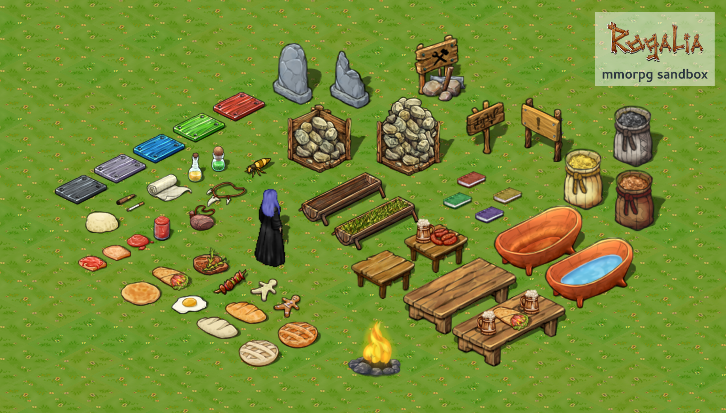 - New sprites added for apple jam, jam, jam toast, dough, fried eggs, lavash, apple pie, bread, toast, honey cake, shashlik, shawarma, wolf meat, vinegar, construction blank, all metal plates, book (4 versions), bulletin board, cigar, cigarette, coal sac, fabric bag, garbage bag, bath, dining table, flask, grave (2 versions), flax, sign, teeth trinket, mushroom essence, queenbee, wooden table, wooden troughs, and new fire animation.