Oh man,
The promise has been fulfilled with this wonderful pink bikini that I have decided to put on. Let me remind you that this was your doing, not ours. You have no one to blame but yourselves. Unfortunately, I could not find a top that matched my bottoms but figured going topless was more 'riske". We were also towing with the idea of just plastering my head in photoshop on as many bikini models we can find. Nope... One more thing guys, images stay on the web forever, so… you know. Here is a video prepping the mood…
Let's keep these images for the IndieDb community only

, let's just say if this ends up on RPS or Indie Games blog I will never be able to show my face in my own neighborhood ever again, let alone GDC!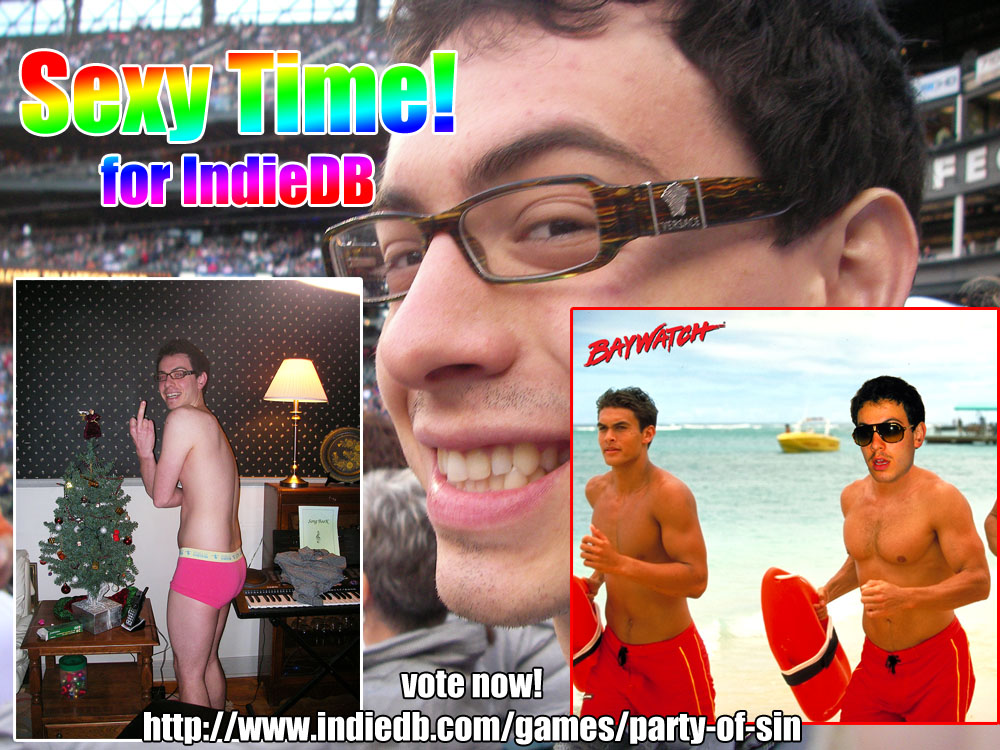 Thanks and vote us in the Top10!!
Alex
Follow us on Twitter @CrankshaftGames or sign up to Party of Sins forums