Bonjour from Montreal,
Hope you guys enjoyed the Crusader Knight from last week. We took some of your feedback from the posts and are looking into making some changes. No promises but I'm working on DanM now! This week I will be discussing the design evolution of Pride, which had the most evolution out of any character in Party of Sin. Sit back and enjoy the post.
THE FIRST IMPRESSIONS
Pride was depicted artistically as prideful, powerful and confident. The only type of person that we thought holds these three characteristics is someone of royal status. Pride was depicted as a royal knight with heavy armor, a cape, crown and giant sword.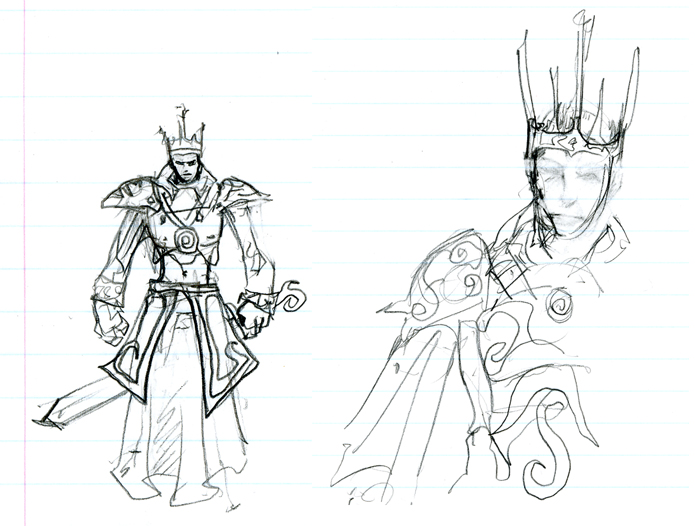 FEEDBACK 1
The crown was overpowering Pride's face and although the armor was well drawn, the male skirt weakened his prideful characteristics. We put Tobias to work on the second concept of Pride and this is what he created.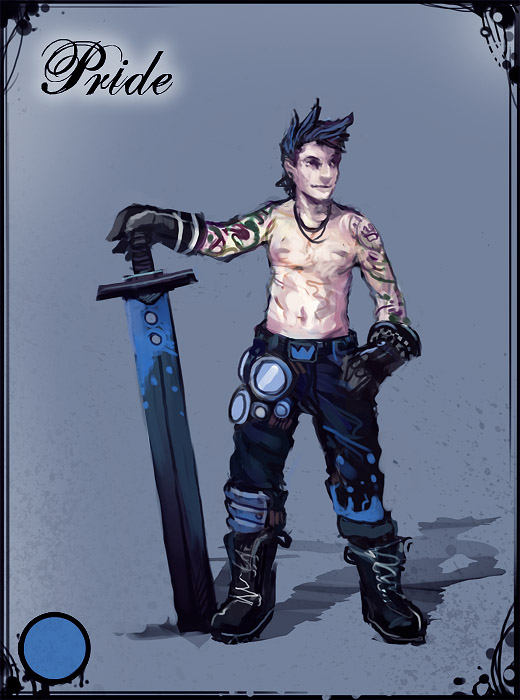 As you can see, the second concept of Pride was completely different than the first one. The only thing that remained the same was the giant sword, other than that, Pride looked like a cartoon version of Billie Joe Armstrong.
The biggest problem with this version is that the three personality traits (prideful, powerful and confident) were no longer communicated through the art style. Pride was missing the boat with what we wanted to achieve with him. A change was imminent.
FEEDBACK 2
We reverted back to the first design of Pride and used the three personality traits as guiding factors. The third design is shown below.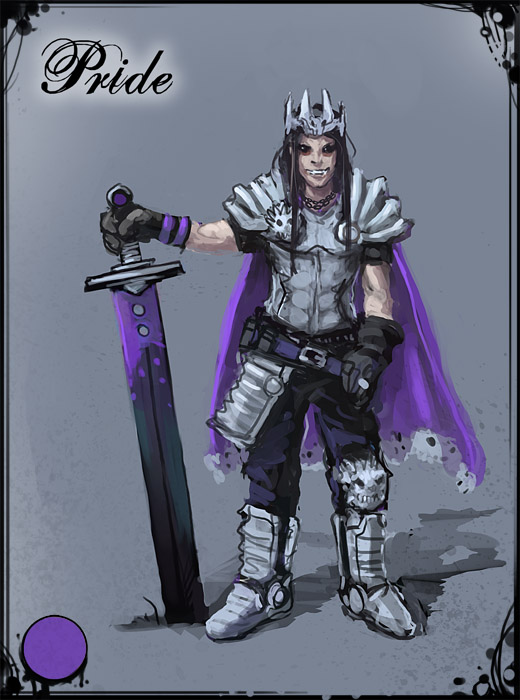 After this concept was posted on the forums, we felt more comfortable with the direction Pride was going. His heavy armor shows off his power and the crown his pride. However, our sin was still not complete. His facial characteristics were a tad of beat as well as the color scheme of his armor. Tobias came up with four variations of the third concept.

The most notable changes were the face, armor and sword. Pride's facial features became softer and less vampire-like. His hair color was switched to blonde for a cleaner more royal look. With regards to his armor, a copper trim was added. The gold trim (number 4) added too heavy of a contrast and made Pride look like Pau Gasol of the LA Lakers.
FINISHING TOUCHES
After the artwork was finalized, I went to work developing a personality and backstory for Pride, which can be accessed here. For example, just before Pride became a royal Deadly Sin, he was working as a masseuse in Utretch, Netherlands. The money was good but killing Angels is more hands on (No pun intended).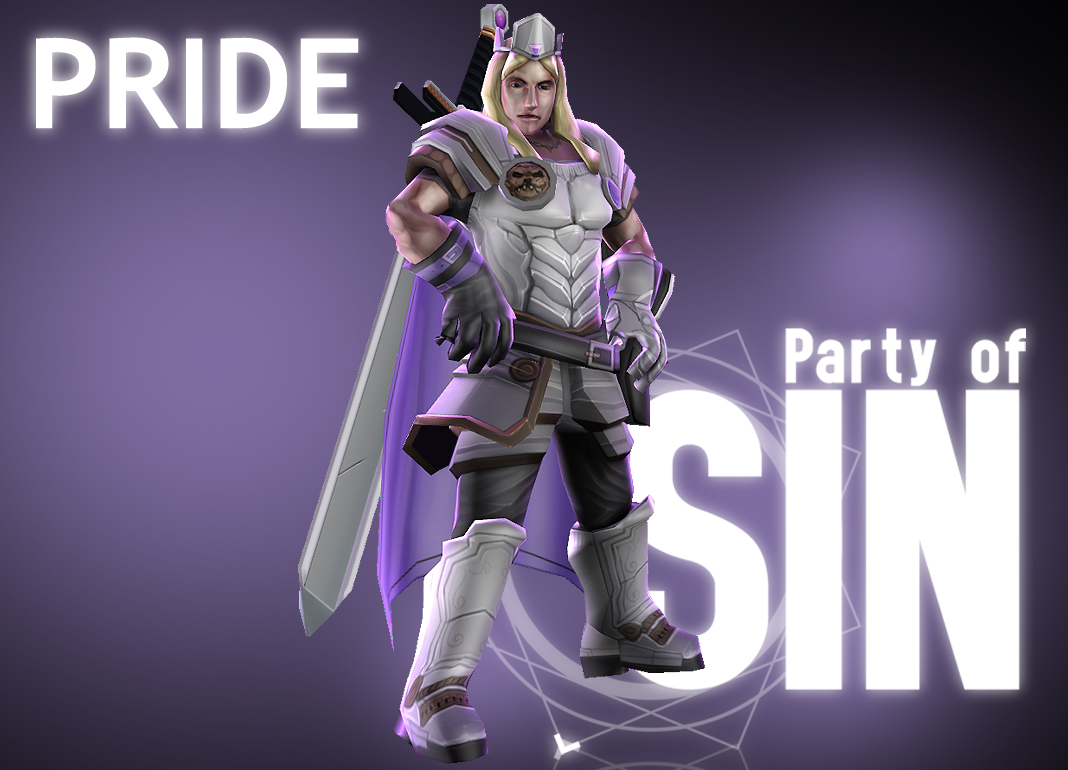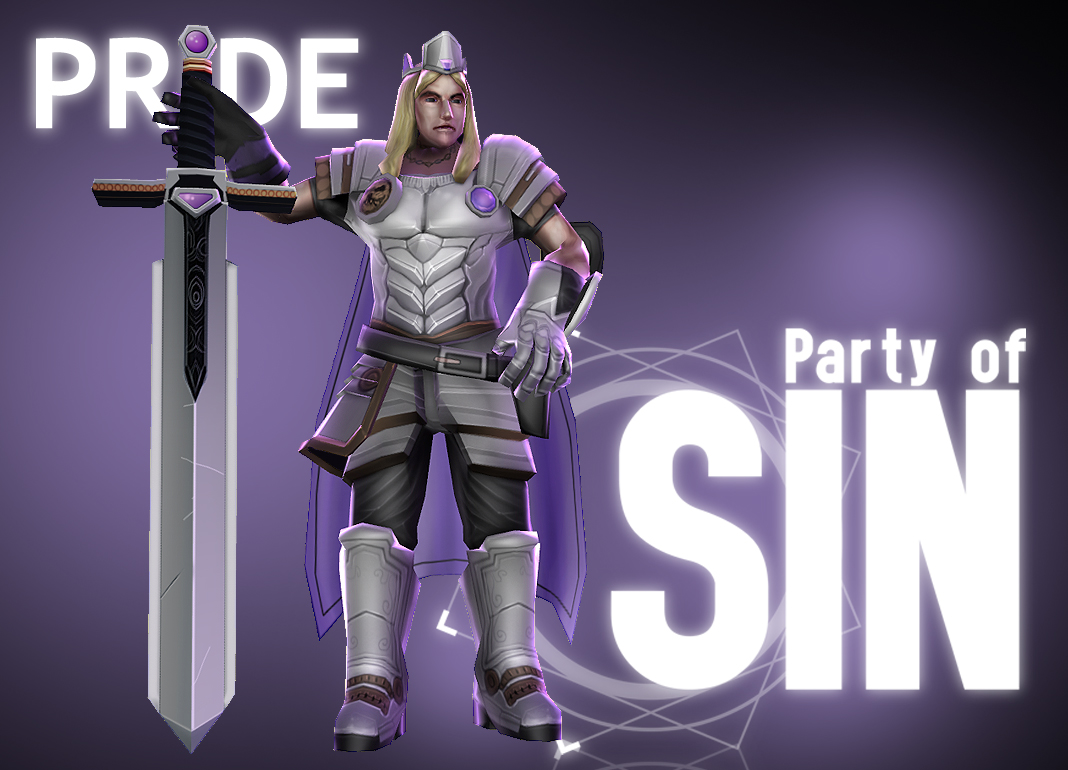 Au revoir and see you next week.
Alex