Paradox Interactive has announced that its latest published strategy game, Steel Division: Normandy 44, is now available on Steam. Steel Division is the latest title from Eugen Systems, developers of the critically acclaimed Wargame tactical real-time strategy series. A new version of the engine used for Wargame is on show in Steel Division, which allows zooming out to high level strategic view and all the way down to detailed close-ups in real-time.
This has been a hallmark of Eugen Systems' approach to RTS, not just in its Wargame series but its previous title, RUSE. Steel Division differentiates itself from both of those past titles, however, with a focus on historical accuracy and detail. While RUSE presented fictional World War II units and situations, and Wargame detailed hypothetical modern-day conflicts, Steel Division's battles are designed on maps created from aerial reconnaissance photos of Normandy in 1944. The hope is that accurate maps, combined with historically accurate units, will therefore require players to adopt real-world tactics to secure victory.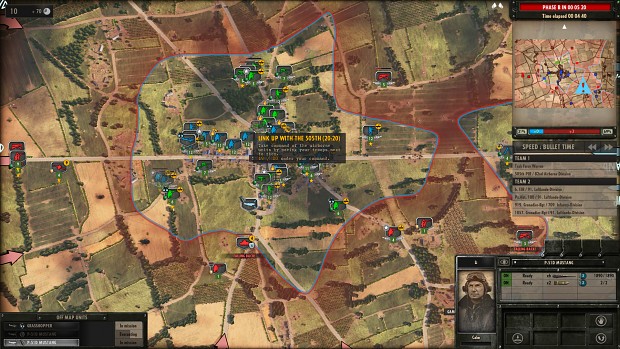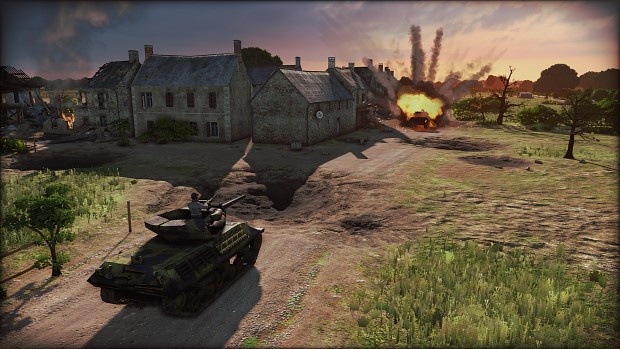 Battles unfold over three separate phases, and require players to pay attention to the positioning of their troops, cover, and how to manoeuvre them effectively. The battlegroups which players send to the front are fully customisable, and can be brought into a singleplayer campaign or into online matches with up to 10 players on each side going head-to-head.
Steel Division is available on Steam for US$39.99, and the game ships with mod support by way of Steam Workshop. The modding tools, currently in beta, can be downloaded over at the Eugen Systems forums.