Come help Paradigm become a reality!
Paradigm is a surreal point-and-click adventure game set in the strange post apocalyptic world of Krusz; a land inspired by Eastern Europe and the 70's and 80's.
You play as the unattractive yet over-confident mutated Paradigm; who must prevail through inconvenient trials to overcome the insecure yet tyrannical sloth antagonist, Olof!
You can see the Kickstarter here
Check out the Greenlight here
You can also Download the demo here!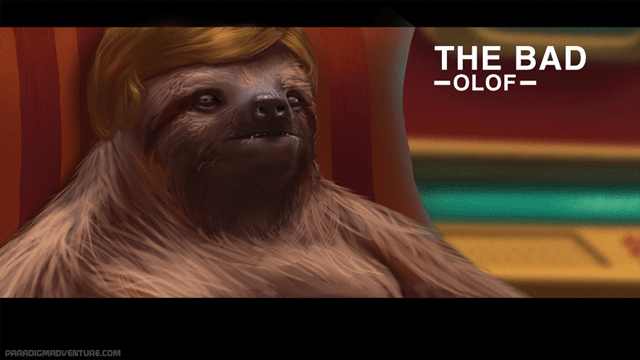 Who is behind this madness?
Me! Jacob Janerka. I have been working solo for the last what feels like forever to bring this game to life.
Why Kickstarter?
One way or another Paradigm is getting made, but like most indie devs I have a "day job". By being crowd funded, I'll be given the opportunity to invest more time and money into Paradigm and create the best version possible.
Why you are going to love Paradigm
If you liked Monkey Island, Day of the Tentacle, Full Throttle, Fallout, Gattaca, Dystopian literature, the Mighty Boosh, Flight of the Concords or Pixar Paradigm will undoubtedly tickle your fancy.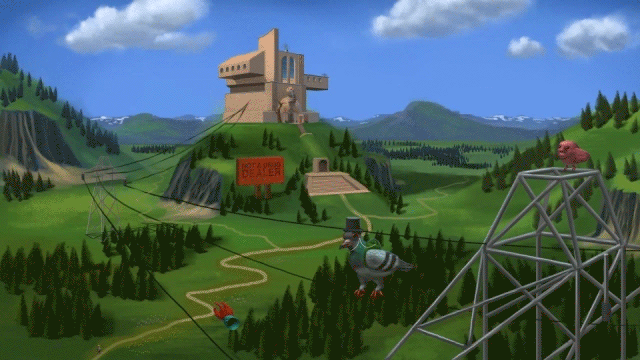 What have others been saying?
"I have to confess that I'm not a big fan of adventure games... but this is one of very few to turn my head. I really dig the vibe a ton, it oozes with flavour and uniqueness"
- Edmund McMillen, Team Meat.
"Buy my game so I can buy myself a nose"
- Paradigm
Want to contact me or know more?
J.Janerka@gmail.com
Paradigmadventure.com
Press Kit
Trailer
Demo