We are trying out a new weekly Overgrowth alpha format today! David himself took a few minutes to illustrate the traditional changelog in video form. What do you guys think?
Don't forget that you can help support us, try out our weekly alphas (such as the one in the video), and chat with other preorderers in the Secret Preorder Forum by preordering Overgrowth.
The features highlighted in the above video are as follows (among some extra ones thrown in for good measure):
Added soft IK bones (such as ears and loose arms)
Limited character health
Characters can't move through each other
Basic aggressive enemy AI
Added air leg cannon attack
Cancellable animations
Enabled flip ragdoll wipeout
Acceleration tilt for running
Starting footprints and skid trails (used for Super Meat Bunny)
Fixed double-click selection false negatives
More precise small jumps
Initial Berkelium layer hooked up
If you'd like to try out Super Meat Bunny mode, you can download the mod here and replace the existing alpha files with them (everything necessary is exposed to the public AngelScript / shader layer).
Thanks as always for all the support! See you guys in IRC and the forums.
Is a weekly video a good idea? What do you guys think about this?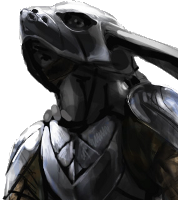 Track us on ModDB (visit our page)