The following is a new perfomance by Anton Riehl of the Overgrowth Main Theme composed by Mikko Tarmia. I hope you guys like it!
P.S. the Overgrowth Volunteer Orchestra is ready to record, but we could still use a few players. Specifically we still need Horns in F (French Horns) and low strings (especially cello and contrabass). We could also use an extra bassoon. If you are interested in playing, please email Anton and Mikko at overgrowthorchestra@gmail.com.
---
I also wanted to point out that long time community member Silverfish has been doing something really awesome for Overgrowth fans: Overgrowth weekly.
Silverfish gathers up all of the official and community news from @wolfire, @humble, the forums, IRC, YouTube, and finds other "insider scoops" and then presents it in a nice package once a week on a live stream.
He has done seven so far, and they are very high quality.
Be sure to catch the next one here: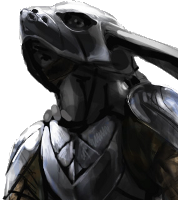 Track us on ModDB (visit our page)