We are trying out a new weekly Overgrowth alpha format! David himself took some time to illustrate the traditional changelog in video form.
Don't forget that you can help support us, try out our weekly alphas (such as the one in the video), and chat with other preorderers in the Secret Preorder Forum by preordering Overgrowth.
The features highlighted in the above video are as follows (among some extra ones thrown in for good measure):
Active blocking
Material particle and decal effects
Dynamic shadows match sky color better
New sounds for hit, cloth, bodyfall
Particle XML files
More varied enemy attack behavior
Updated the simplified terrain caches in the deployed build
Added some debugging for the config.txt / defaults.txt issue
Thanks as always for all the support! See you guys in IRC and the forums.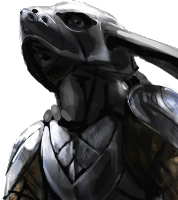 Track us on ModDB (visit our page)