Open rooms might not have made much sense to some, at first. Truth is, it still might not. Though Open rooms is now starting to become more of what i hope it will be. To make this happen, open rooms needs and online structure.
Version 0.2 is the beginning of the multiplayer structure. Which now allows players to visit other players rooms and chat. When you visit the room you will see the room as it last looked by the host. If you want to host your room online it's as simple as loading your own save game. You'll automatically be setting up a online session anyone can join. In future versions you will be able to change if your game is accessible or not.
My next goal is to get actual changes to the room to translate to all other players. Only room owners will have the ability to change and design their own rooms. Then i can start to think about characters of some sort. Something i haven't yet thought about.
Version 0.2 is available to download and is free during early access so there's no excuse to not try it out for yourself.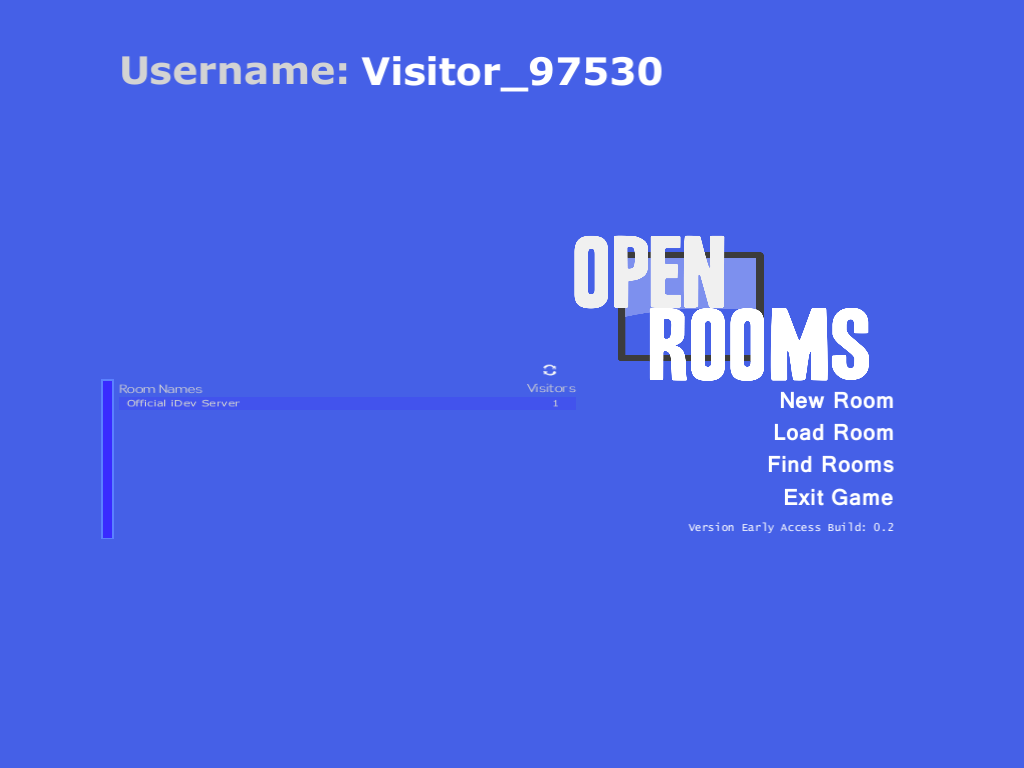 -iDev