On the Horizon.
Blue Dawn is almost ready for its first public version, both released on Moddb and Steam Workshop.
This First Downloadable version of Blue Dawn will include tons of skins lots of weapons and gear and a massive amount vehicles for each faction. Viper and I have put a insane amount of effort into these past few months and we are glad to share a few previews of the content within Blue Dawn.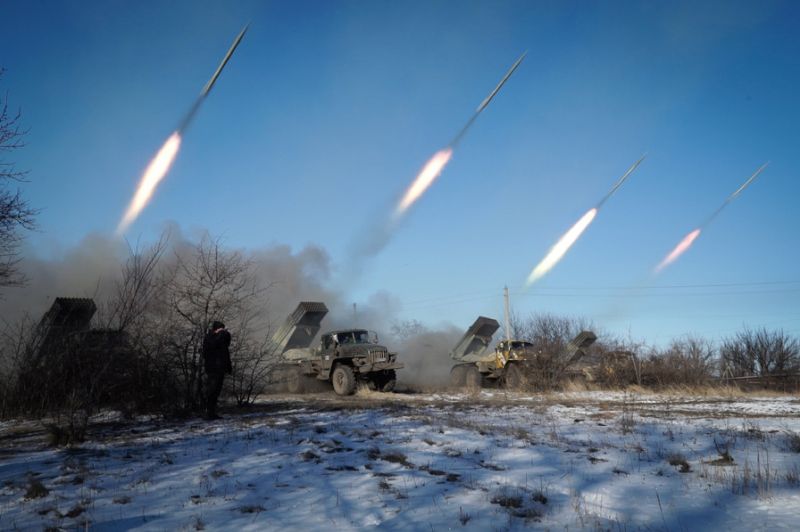 FIRE!!!
The first shots are being fired, as I type Blue Dawn is being put into ALPHA-V.1 !!!
Also thanks to help from great modding pals of ours, we have amazing content ready for you to use.
From vehicles like the T-80U to personalized vehicles like DNR owned bmps with "wartime" made attachments.
Also some of these vehicles have dynamic damage Located on the wheels and or vehicles frame, that you may need to repair on the battlefield as seen below.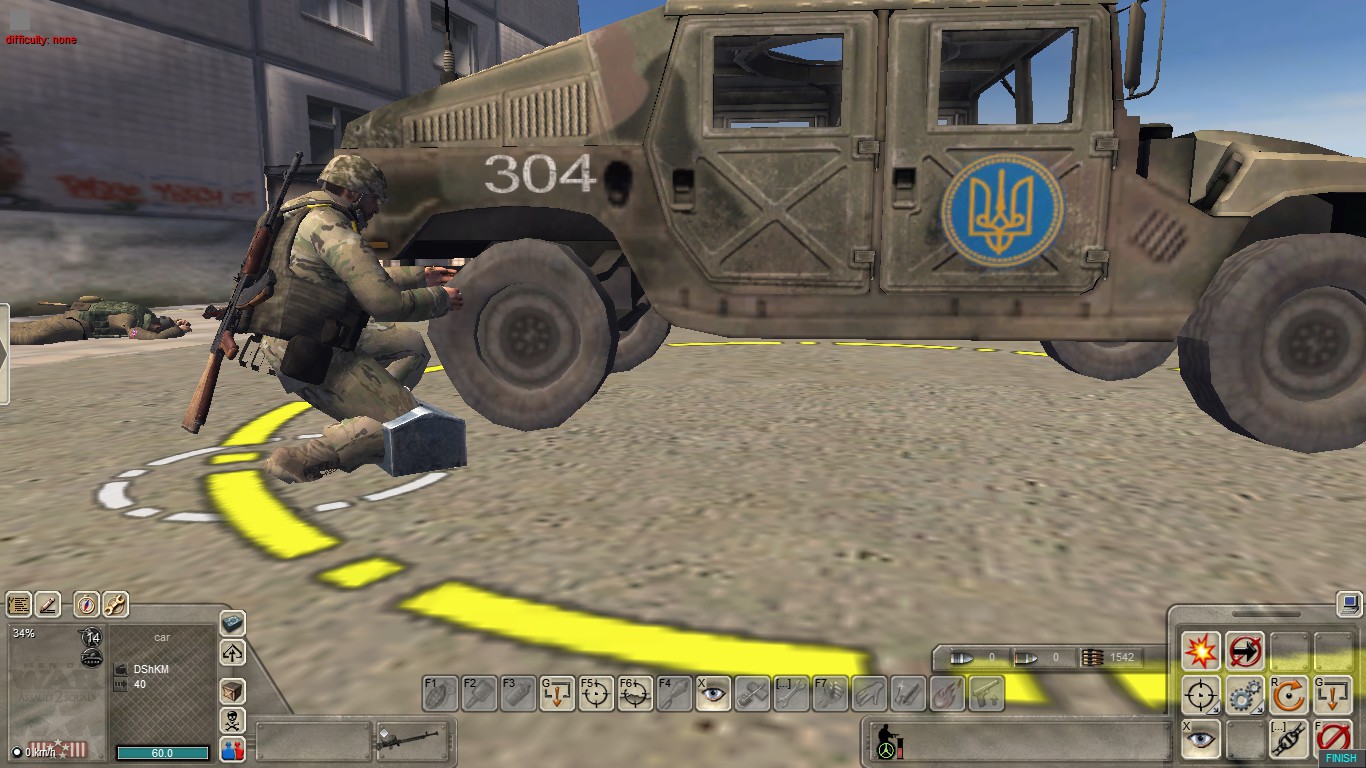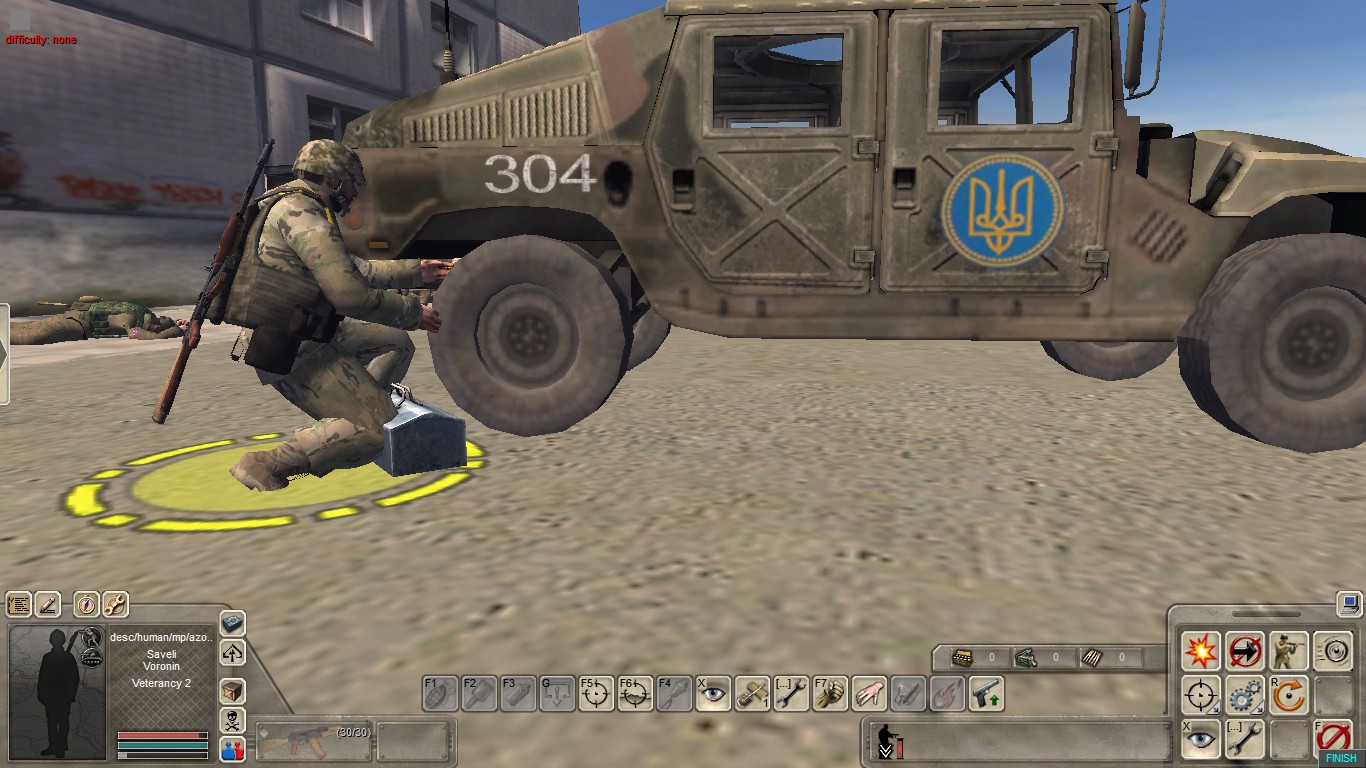 (Tire to the left is damaged while tire to the right has been fixed and is not damaged)
The amount of skins we have are fucking outrageous.With over 130+ usable different uniformal skins.
Blue Dawn provides you with enough content to create any scenario you please.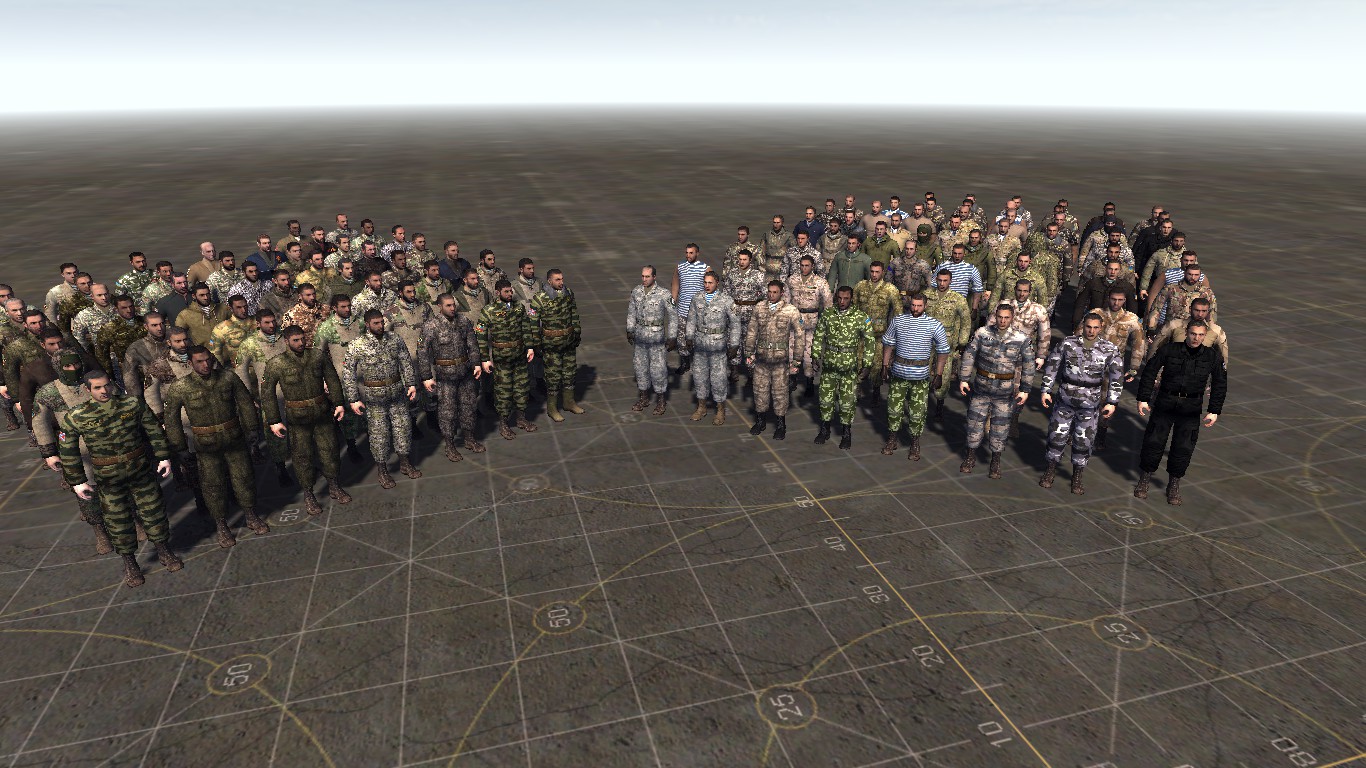 The amount of gear we have been working on is also staggering, we have been able to texture and retexture a lot including modeling some gear ourselves.Thanks to our Modder Viper we have amazing weapons in mod with realistic sounding effects that are custom and are sure to make you fall in love with certain pieces.
Meet the AZOV & SPARTA Battalions.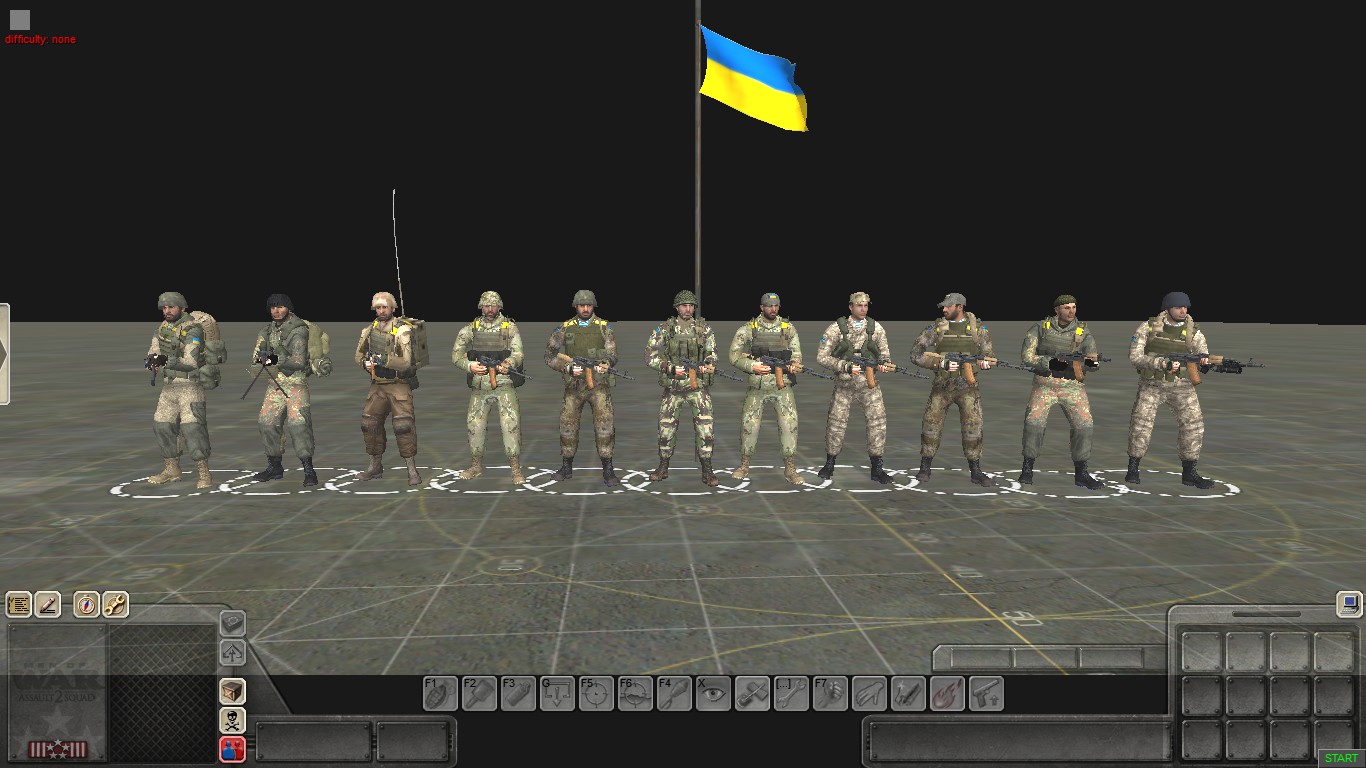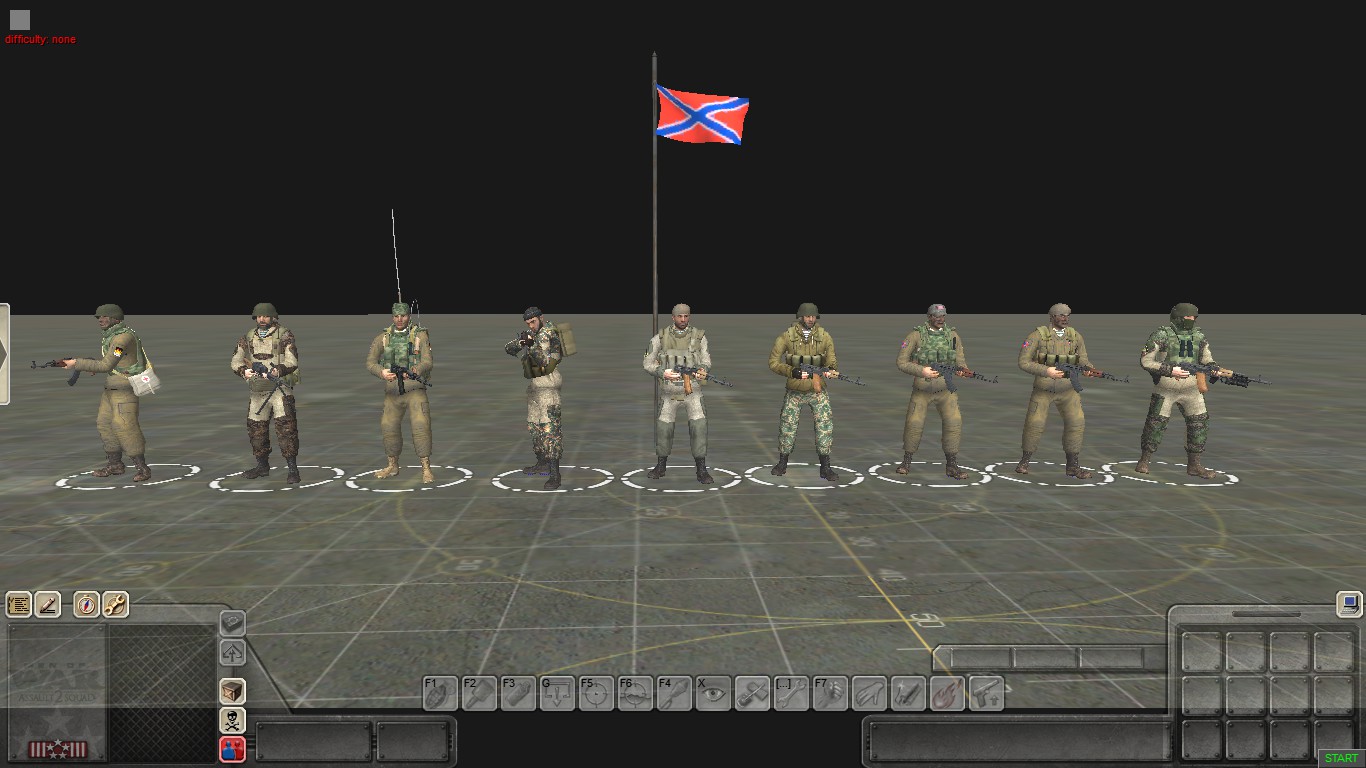 Here are two preview shots of each Battalion, each containing one squad sized element.
Also the amount of structural content within Blue Dawn is huge, we have structures ranging from industrial themed to village, town, city, and even special environmental props that fit Ukraine.Even real life structures that have seen combat in Ukraine.
SO LOCK AND LOAD ЗЕМЛЯ́К & Get Ready For The War.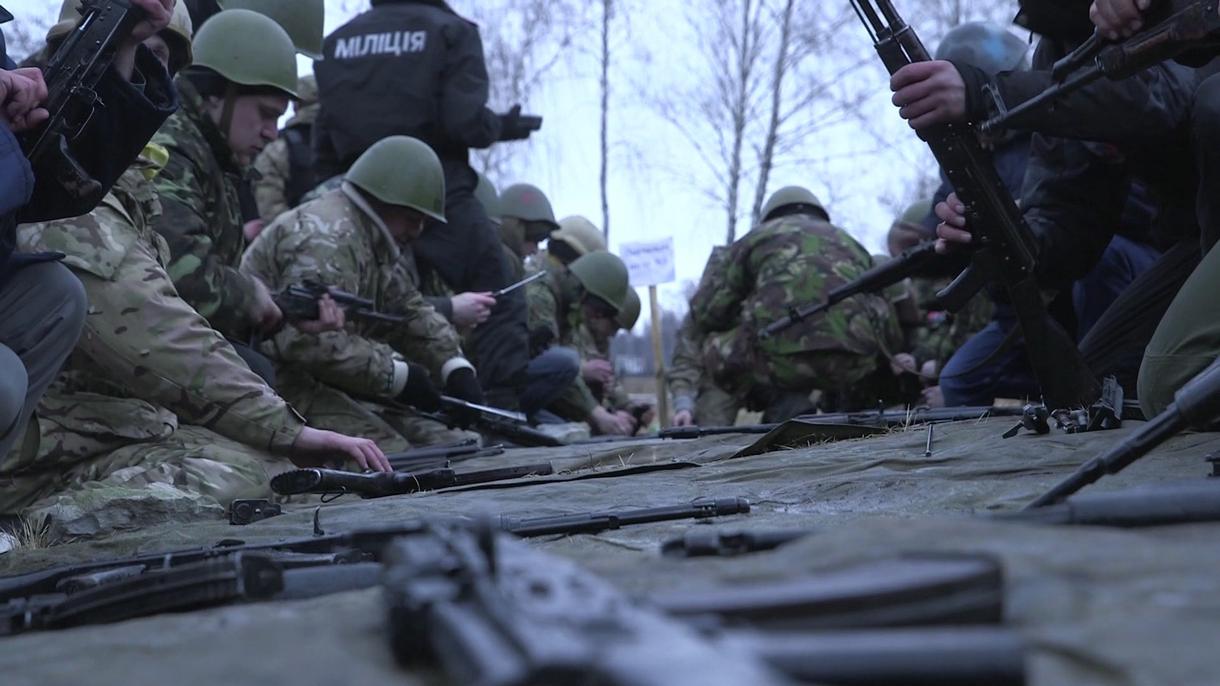 This has been an Update by the Blue Dawn Modding Team.