Greetings fellow Stargate fans and random readers,
Even though with a slight delay, but the monthly news have finally arrived. So without any further ranting (we'll leave that to the end of the news) let us get on with the media.
Media
First off we have some more weapon modelling from Aurel. This time it is a WIP render of M249 machine-gun: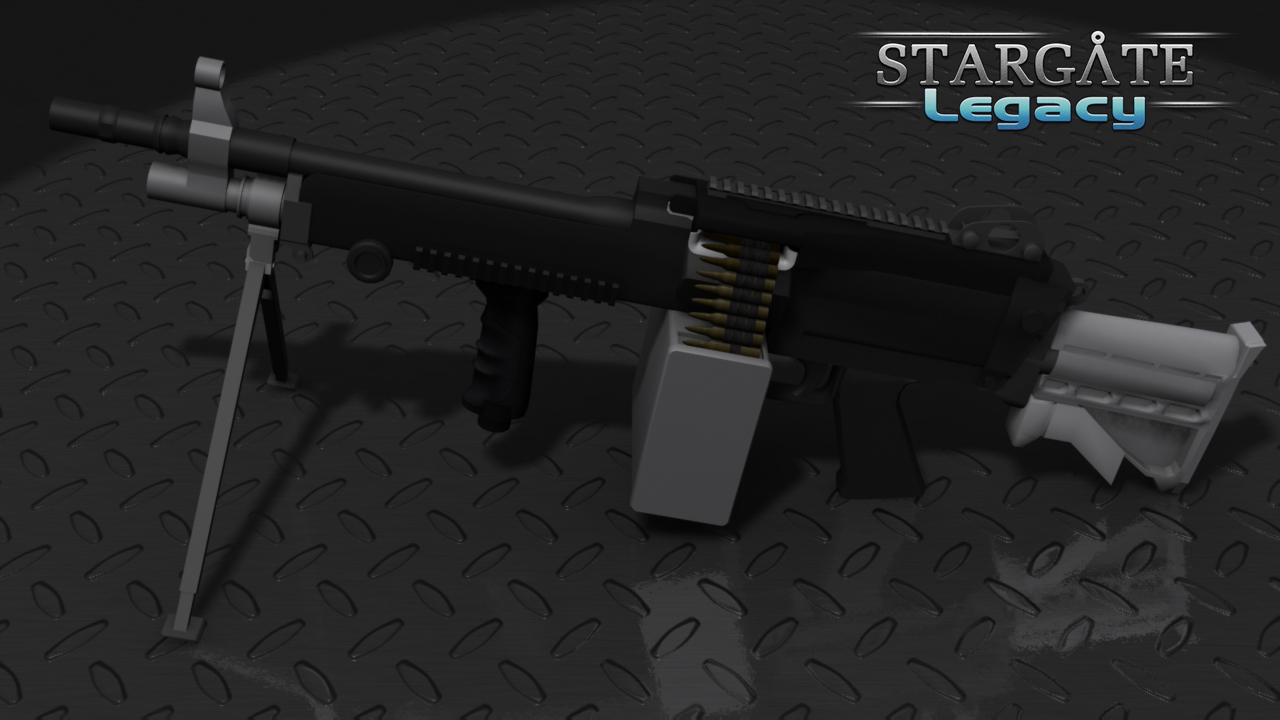 Next up is the latest addition to SGL developer team, 3D artist Hollowed Darkness, who is working on various props for Stargate Command. Here is the Defcon sign: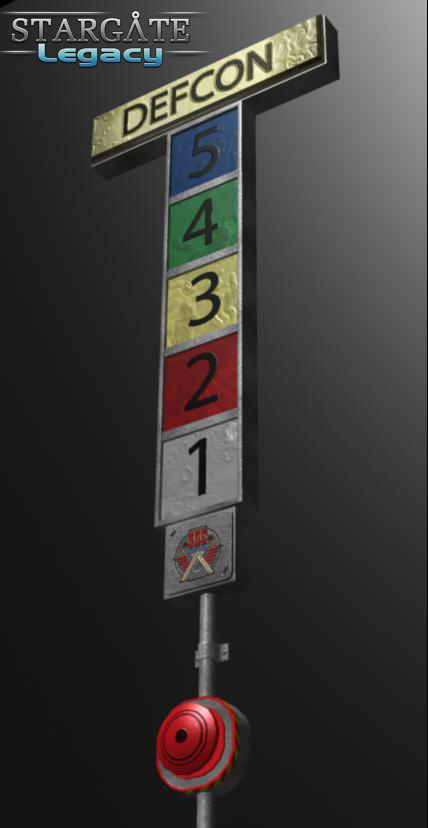 More information
That is all for the media section this time, so now we can move to the part most of you probably were waiting for (and some of you skipped to) since the second sentence of these news- the ranting.
And we'll start off by taking a look (metaphorically speaking) at what is happening with the Level Design. And more precisely- why haven't we shown some screenshots of SGC and/or the asgard themed map (which still needs a good name) mentioned in the previous two news posts.
And the answer is quite simple- because both of these maps require tons of custom content to make them look properly epic.
And you know what that means (and what this previous paragraph was leading up to)- we need more help in 3D (modelling, animating) and 2D (world texture, model texture creation) art sections!
If you happen to have any skill with creating custom content, apply to our team! If you have friends who can help, make them apply to our team! If you have no idea what 2D/3D content creation is, make it your goal to learn it and apply to our team!
Even if you think you might not have as much time for this, if you help out by making 1 or 2 models, it is still 1 or 2 models less to do for the rest of the team and that means we get that much faster to the release!
So don't be shy, apply to our team! Of course this goes not only for 2D and 3D artists, but level designers, coders and everyone else who think they can help :)

Just a reminder
And just to wrap up these news I felt compelled to remind you folks (especially because I myself almost missed it) that Stargate: Universe season 2 has already begun airing.
So regards and see you next time,
Stargate Legacy Developer Team