focus more on Gordon Freeman's physical appearance in the source engine, in which he is a completely featureless slate of a man. This will be significant in that Gordon will have struggles with his identity. We will also use a new art style for the story, something that only Checkerboarded Hopes and Checkerboarded Hopes 2 have taken notice of, with the dystopian pink & black checkerboarded City 17 designed to keep the citizens docile. The player's main objective will be to destroy the texture exchange which replaces all of the textures and objects with checkerboards and renegade non-solid ERROR signs. This is when the uprising will begin and that Gordon Freeman will realize, just because he is an untextured grey version of himself, actions speak louder than appearance. He will be assisted by a mysterious man named Akbar Akbar.
Akbar, a powerful vampire, was burnt when the Mother and Father, Akasha and Enkil, were put into the sun. He resides in Antioch, in search of the Mother and Father, and leaves his victims on the steps of the Temple.
Akbar threatens to kill Pandora unless Marius allows him to see and drink from the ancient couple. He drains Pandora to near death before Marius allows him to see the Mother and Father, and is later destroyed by Akasha when he attempts to drink from her.
Here is the final version of City 17: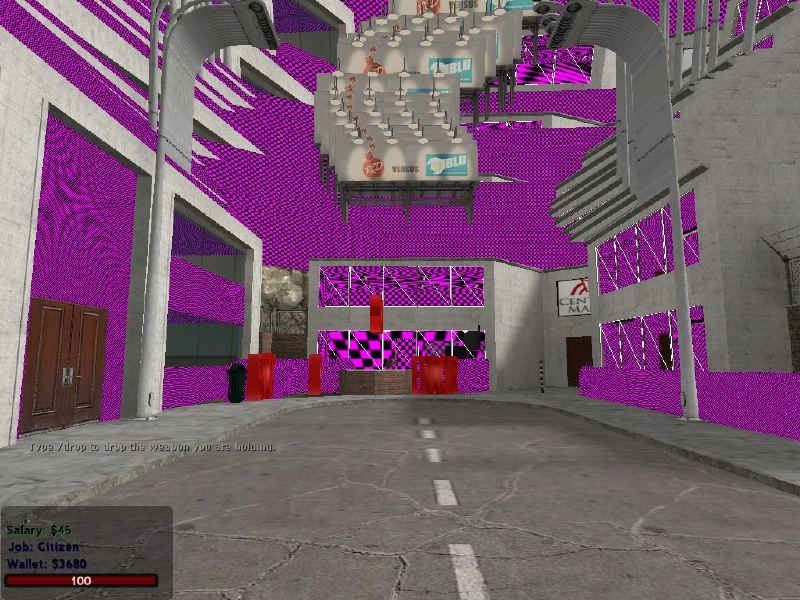 Here is footage of the main enemies of Insolence: