A Bastard's Tale is now on Steam Greenlight.
Excerpt:
Have you ever played a game where you wished you could position your sword in the right angle to deflect an enemy's sword strike? That was the starting point in the creation of A Bastard's Tale.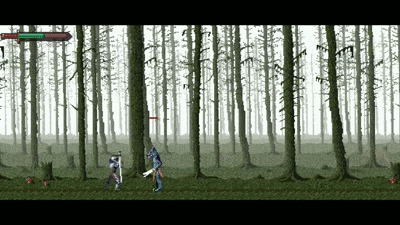 The focus of the game is a fun and challenging sword fighting with varied enemies. The uniqueness of the game comes from 3 different blocking angles as well as 3 different attack angles. The player has to constantly watch the adversaries to know how to block and when to attack. Furthermore, the game has slower paced attacks that cannot be canceled out which forces the player to be strategic. First and foremost, I hope you find it to be fun and challenging. "
Click here for the Greenlight page
First Trailer: "Just Pain"