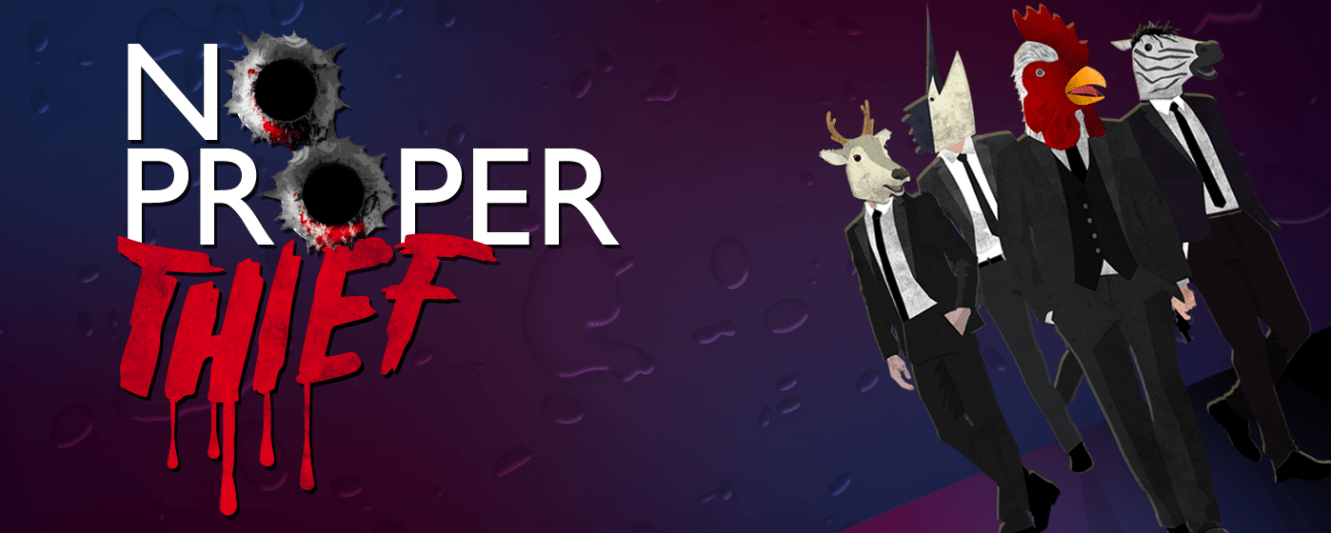 NO PROPER THIEF – Available today on the Android, Amazon, iOS, and Chrome Web Store markets, the app offers users plenty of choices to choose from and outcomes to explore. An app that promotes reading and critical thinking to make it to the official end, as well as experimentation when in search of the three hidden insanity endings.
As a reading based game, No Proper Thief encourages the vanishing pass time of reading. It's a choose your own adventure style, with plenty of choices to be made, making it an interactive story. With plenty of ways to lose and only one way to officially win (if you could call it winning) it's sure to keep players on the edge of their seats. If any one of the player's four stats (Identity, Health, Trust, or Conscience) fall too low, it's game over. After all, you can't get away with a crime if everyone knows your face, if you bleed out, if your team turns on you thinking you're a rat, or if you can't live with an awful choice or choices you've made.
Written in second-person, making the player the protagonist Clyde Lamm, No Proper Thief serves as a prequel to the ZebraFox Games upcoming project, BLAME, which will pick up where No Proper Thief leaves off, but over a different medium.
No Proper Thief Features:
3 Hidden Insanity Endings
A Complete Story of Crime
A Full Cast of Characters
Achievements
Artwork by David Vincent Dorn
Choose Your Own Adventure Style
Dozens of Choice Junctions
Dozens of Ways to lose
Free Demo or $1.99 for the Full Version
Identity, Health, Trust, Conscience Stats
Second-person Narrative
No Proper Thief offers a free demo and is available in full for the price of $1.99.No Proper Thief is developed by ZebraFox Games in conjunction with Hosted Games. For more information and screenshots, please visit zebrafoxgames.com.