Clouds of dust hang in the air, betraying the presence of the enemy as they rush across the desert dunes towards Mos Espa. No-one knows for sure which side fired the first shot, but all heard the tell tale snap as that single laser bolt charged through the air.
It was swiftly followed by thousands more.
So began the Rebel Alliance's new war, a war in which they would no longer hide and attack tyranny from the shadows, but face it united and hunt it down in all its forms throughout the known galaxy. It is a new day. It is a new war.
ROUND 1: MOS ESPA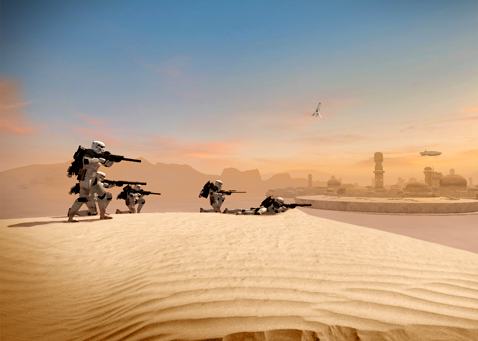 This was a decisive victory for the Empire, an early win here was imperative to show the Rebels that their cause was not worth dying for. Using their superior numbers to their advantage the Imperials quickly took the first few flags, before launching a massive offensive that pushed the Rebels back. Faced with no alternative, the Rebel's Commander, Angelus, was forced to make a strategic withdrawal and plan for the next encounter.
ROUND 2: JUNDLAND WASTES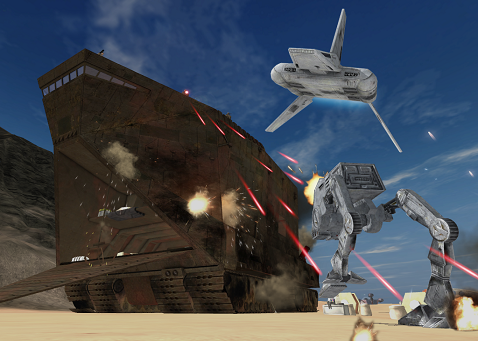 It almost seemed too easy, flush out the Rebel rats from the outlying towns and stamp out their influence on Tatooine. Once more the Alliance faced a foe that outnumbered them, and once again they put up a valiant defence. Alas, it was not enough. Luckily, an atmospheric ion storm brought the battle to an early end as major equipment failure was reported across both sides and this round was declared a draw by all those that took part.
ROUND 3: BATTLE OF YAVIN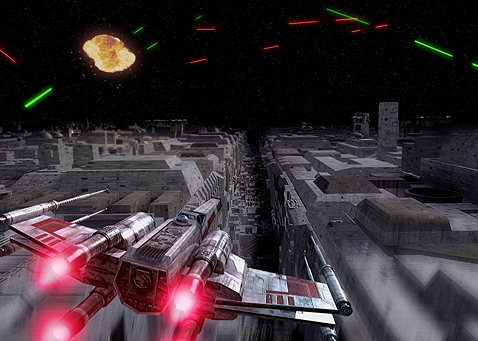 The Emperor will not be pleased, for this was a double blow to the Empire. After learning the location of the secret Rebel Base, the Death Star was sent to destroy it and send a clear message to those that would resist him. Alas, the base still stands, and the Death Star is no more. The Rebels were able to destroy it's deflector shields quickly, despite the best efforts of the Empire's best pilots. Large scale dogfights were reported in the vicinity of an exhaust trench and then contact was lost with the station. No survivors have been found.
So began the first round of the Nation in Conflict Campaign. All in all, the Imperials were able to command an early lead, but that could all change next week. Hopefully we'll see a few more Rebels turn up, as this week they were a little thin on numbers throughout the evening.
It was great to see so many people turn out to battle, and reports suggest that everyone had some memorable moments to talk about after the event! If you're interested in taking part, it's not too late to get involved, just sign up here.
Until next time, may the Force be with you.