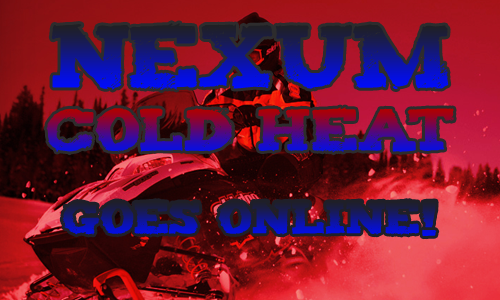 Hi there skidoo drivers!
Today marks the day NEXUM: Cold Heat goes online!
Unleash the carnage and destruction with NEXUM: Cold Heat! Get into your Skidoo and put on those seatbelts because you will need 'em! Dozens of Bullets flying through the air, missiles blasting into vehicles, people screaming in pain and Helicopters causing total devastation: all of this is waiting for you to be experienced! Coming in as Number 1 in a Race is good and fine but here you can feel lucky if you reach the finishing line!
No Winter Sport outthere has ever been as dangerous as this Skidoo Race! Ready for this years Christmas these 8 crazy Drivers are ready to fight 'till they either die or cross the finish line! Alot of weapons can be used during the race: machineguns, rocket launchers, minelayers, shotguns and the controlable Luna Missile!
As if that wouldn't be enough each Driver has a special something ready for other competitors dumb enough to come too close to them!
May it be dual machineguns mounted on the Skidoo, a laser, a giant shuricane coming out of the vehicle or even Killer Bats - you will be in for a surprise!
You'll better be prepared for this!