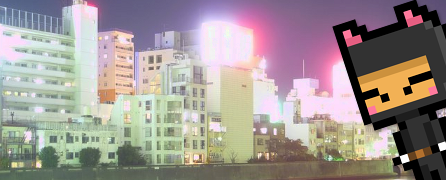 Hey there! Sorry for not posting anything on IndieDB for such a long time. I will write more frequent news updates from now on!
First, we'd like to tell you that Nikki and the Robots is shaping up very nicely. We have put a lot of extra time in polishing the controls of Nikki. It has been rather tricky to implement tight and consistent controls within the physics engine, but now we are almost there. We think that you will be very pleased when you finally get the chance to try it out.
And for all Haskell programmers among you, we have just made our open source repository available! So, if you have a look at it, please keep in mind that everything is still in a constantly evolving alpha stage. Nevertheless, you can compile the game, create some demo levels with our editor, and playtest the current controls. Head over to our code section to find out more!
Other than that, if you speak Japanese, have a look at our new Japanese website, which you can find here. And if you can understand German, you might want to read the interview that we have done with Gameslabor. There also was an interview at Zockerperlen, but it is temporarily not available due their site relaunch.
And one more thing... We originally planned to release the first couple of episodes of our story mode before the end of the year. We are very sorry, but we have to delay that. We are still planning to release a pretty polished version of the open source part of the game in 2010, but the story mode will not be ready until 2011. We hope, you understand.
Talk to you soon, Flo