Written by Lee Yun-Seok, June 5th 09:00 PDT
First of all, my english is not good. Please take this.
News
We gained a another one donators in itch.io. I was suprised because it is a free demo. I listed 'Danielle Bell' and 'Maddy Wootton' to our website. They are our itch.io donators.

Discouraged Workers was rejected by GOG on May 30th. It reason was very simple. but I can't understand their reasons.
And I knew a man who wrote an articles on reddit. -"[NSFW] Has steam started accepting uncensored eroges?", "Another Adult Only Game to Appear on Steam Soon" He has a Steam and Twitter account. And also it is fake accounts.
Beta Cover Update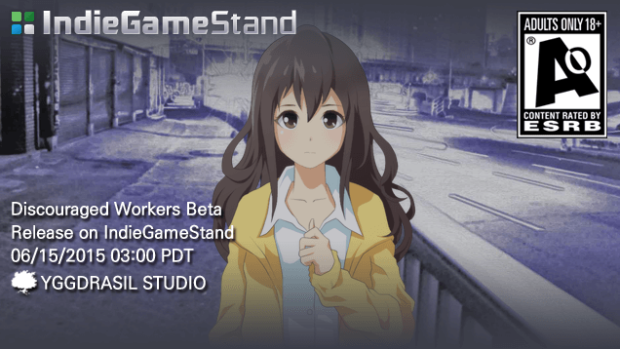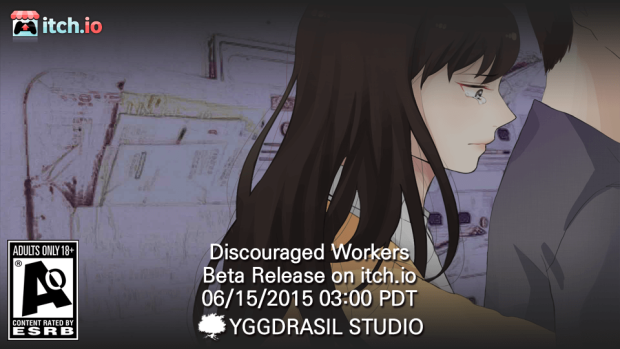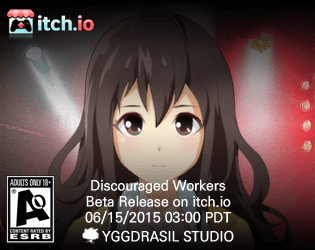 Contributors
We got a 2 contributor for better english translation. We'd like to thank Brian Connors and Kyle Fawcett. They sent me feedback, and I applied it. It will be included to the next demo update and beta release. Yes, we will give you a better experience. I was sure our same goal.
'I hope that this game becomes a success.'
When I begin the greenlight, the one woman in Indonesia, she said,
'I hope this game will popular later sir, i hope. yayayay GANBATE!! :)'
And I said to her,
'I'll do my best. Your hope is will become a reality.'
I hope to be able to make it.
Change of plans
About the Desura, you probably know it. We decided to cancel the release plan on Desura. And we will do not submit to IGF China. We will be submit to the IGF 2016 after released the game.
//Always thank you for my contributors. I can be proud because of you.