Hey there guys!
it's been awhile since the last update...Sorry for keeping you guys waiting, but i promise it will be worth it!
Üdv mindenkinek! Elnézést ezért a kis kimaradásért, de ígérem,bepótolom.A legújabb munkáimat hoztam ma el nektek! (jobb klikk a képeken, jobb felbontásért!!)
Today, i brought my latest updates to you.Please check it out, and feel free to comment whatever reflections, or opinion you have! :) (Right click on the images for a better resolution!!)
First here's a small Hungarian officer team.If you take a Close look(with Right click) you can see how detailed the uniforms are,you can even see the Royal Hungarian army's crown on the buttons of the uniform! :)
Ha megnézitek közelebbről,láthatjátok milyen részletesek is az uniformisok,még a Magyar Királyi Honvédség Koronás Gombjai is kivehetőek.(Jobb klikk a nagyításért)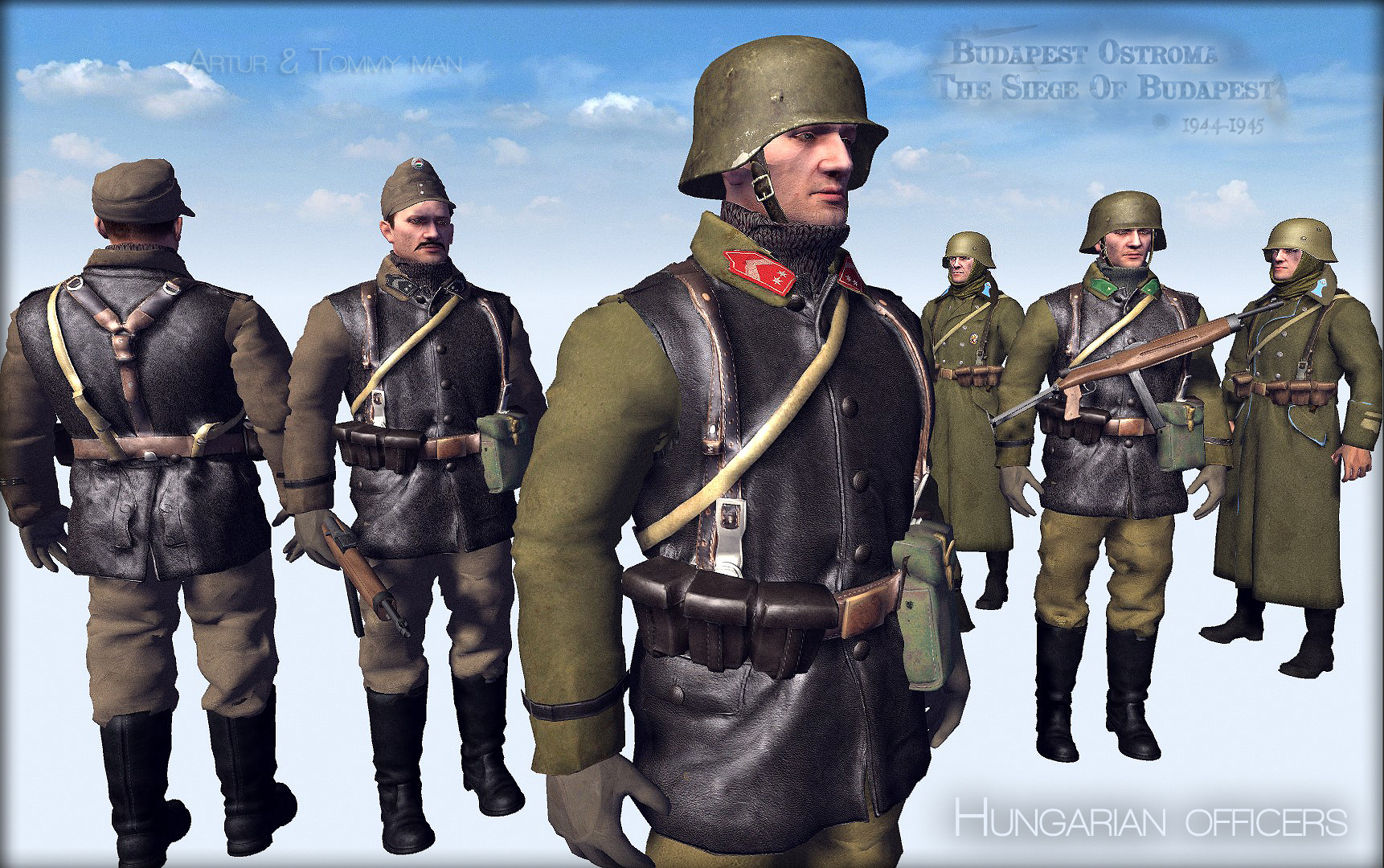 Waffen SS,Oberscharführer
One of my new,highest quality models,zoom in (with right click open in new window) to see,how much attention I put into detail! :)
Az egyik legjobban sikerült modellem,A részletekért,Nagyíts,jobb klikk,megnyitás új lapon.! :)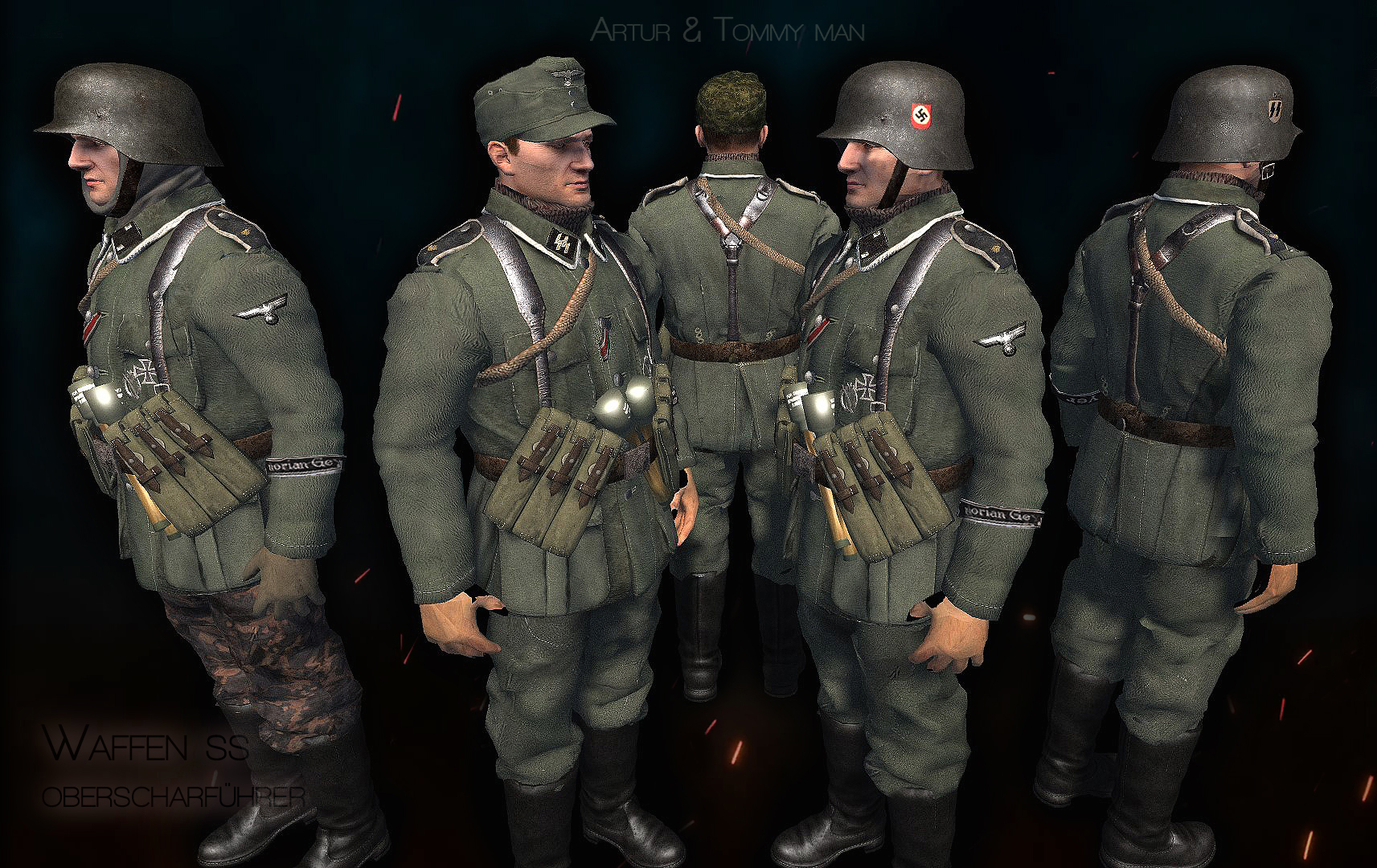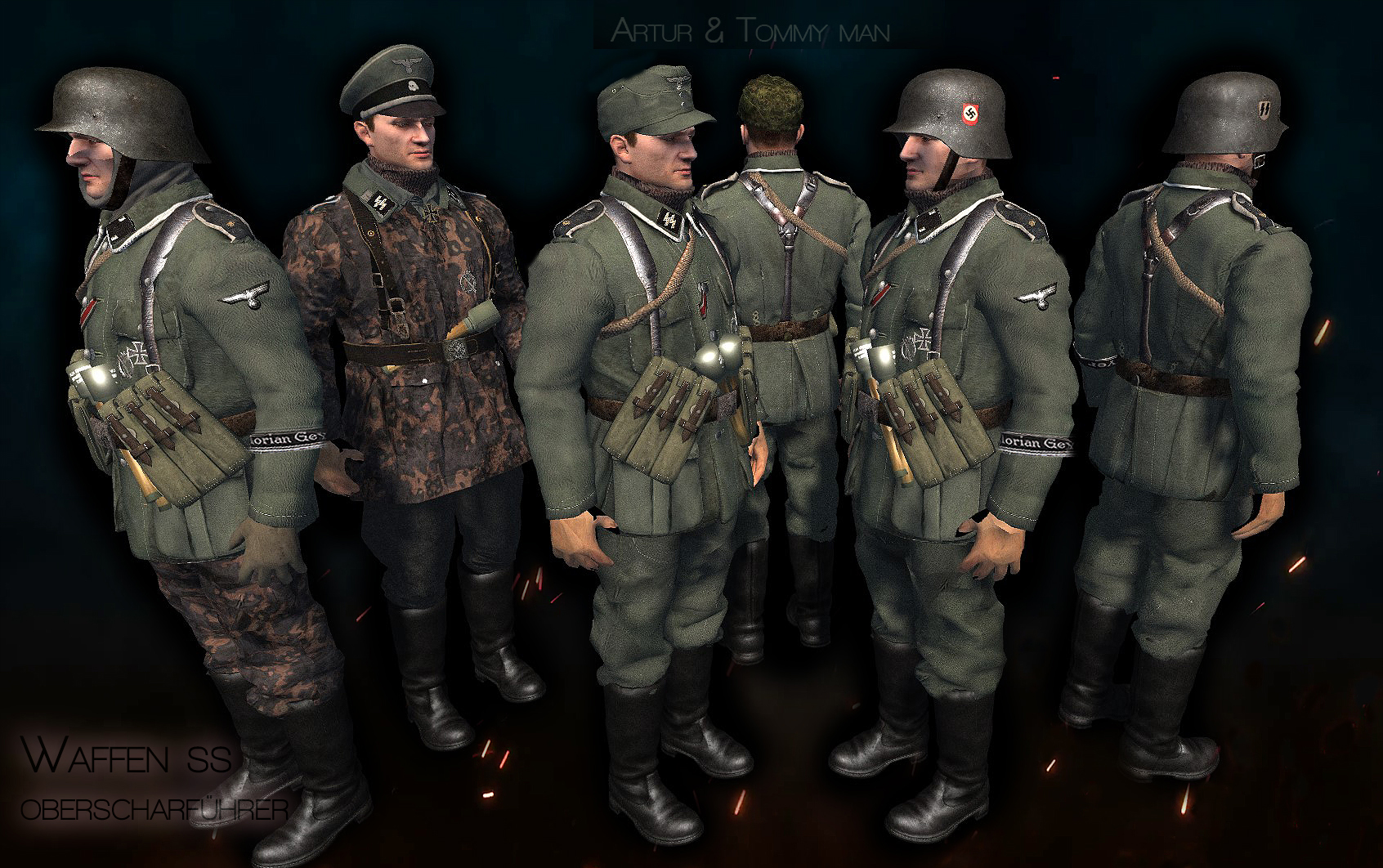 The Kriegsmarine
A little,intresting story from a Hungarian veteran, about the Kriegsmarine in Budapest 1944-45.
He is a still active War grave researcher(there are still thousands of unexplored burial palces in the Budapest area) .He told that once he found Kriegsmarine stainless steel,dogtags,He sad that there was a unit, that sailed all the way from the Black Sea to aid the defense of Budapest,and a really brave unit,that took a 40 tons ship,fully packed with munition and Russian Waffen SS troops from Győr,breaked trough the Russian blockade,and run aground the ship.
I've created these models,to Honor these brave men.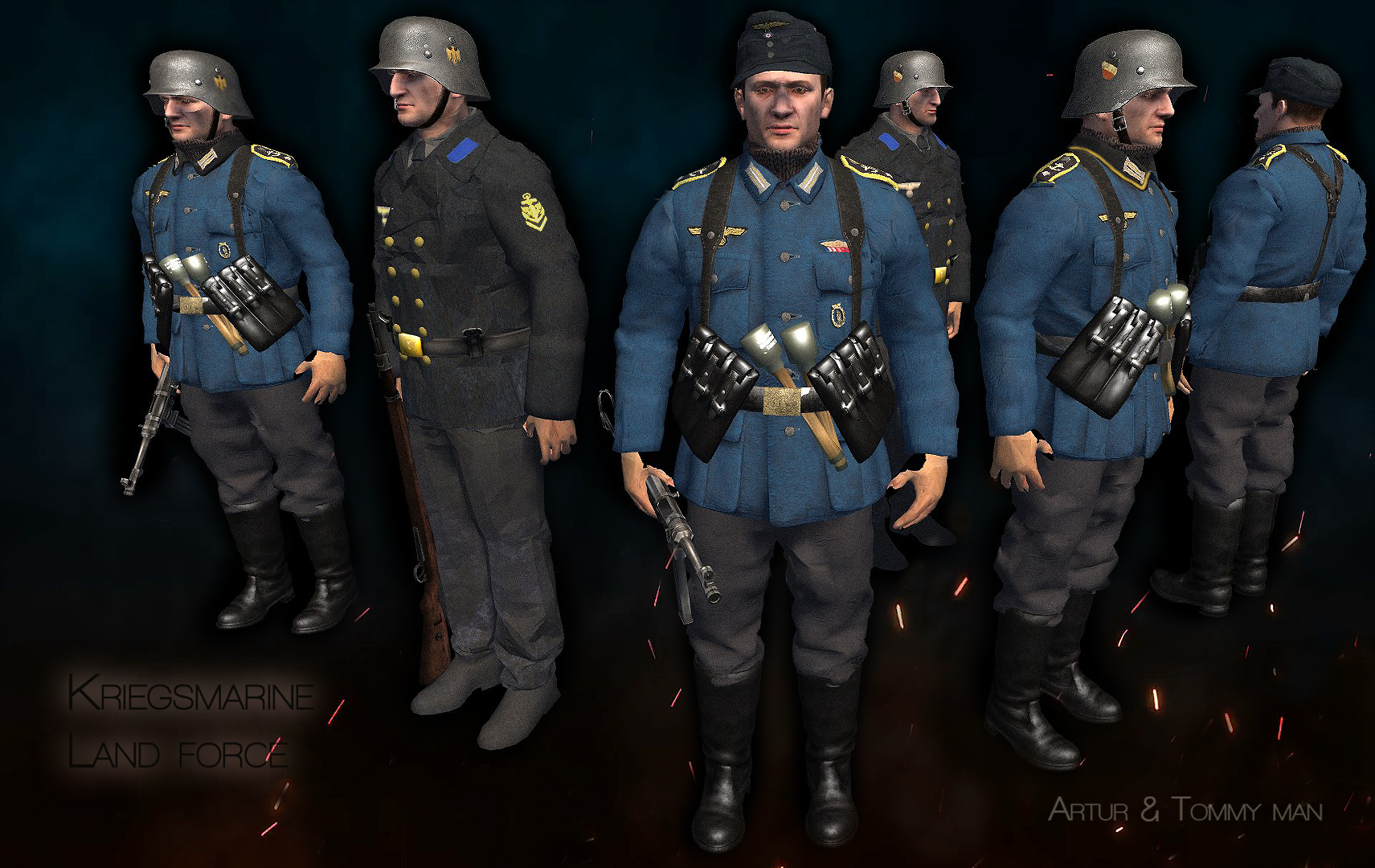 Kriegsmarine Fighting,In Budapest.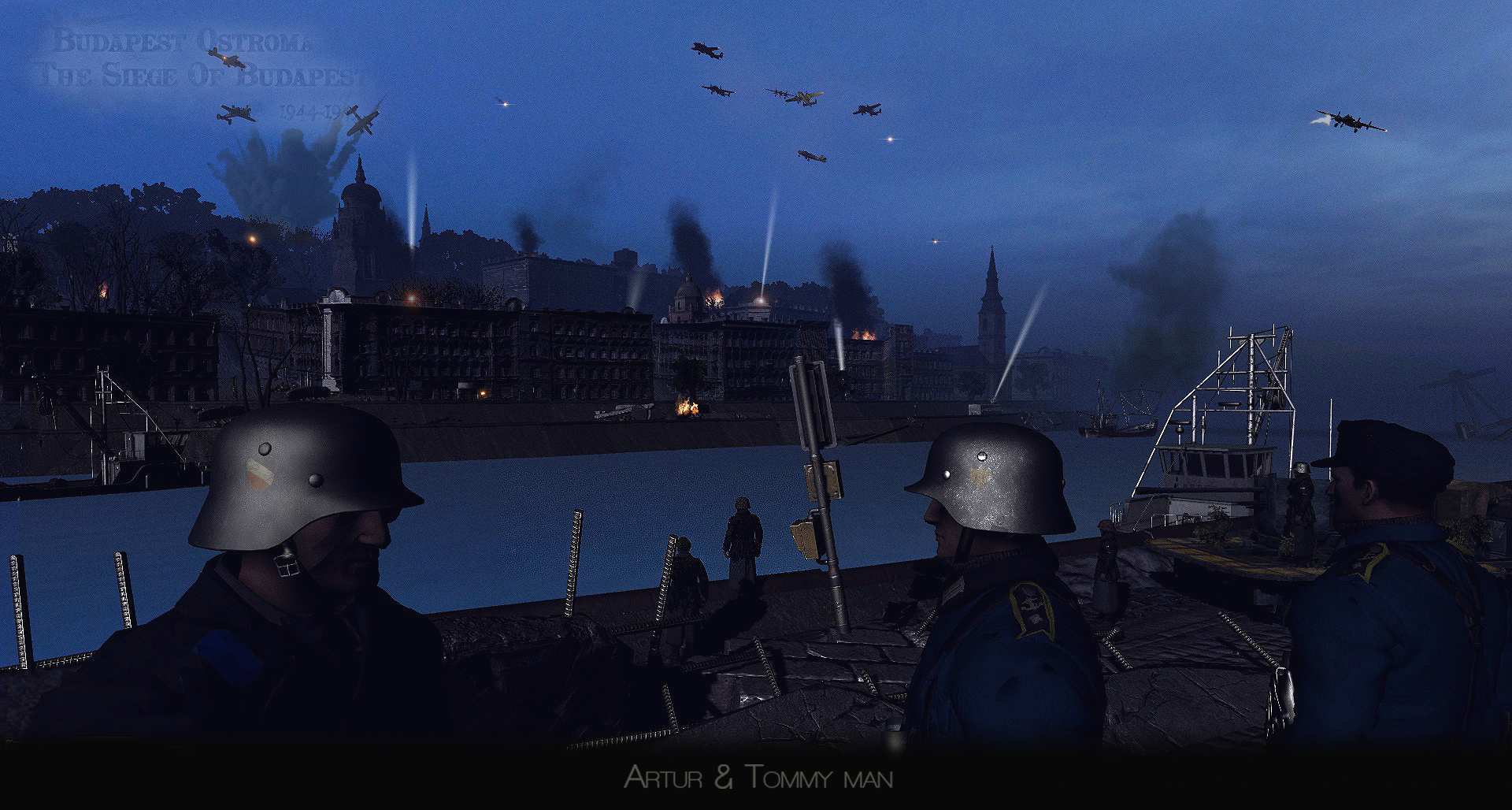 Kriegsmariners In Budapest,enjoying The View,1944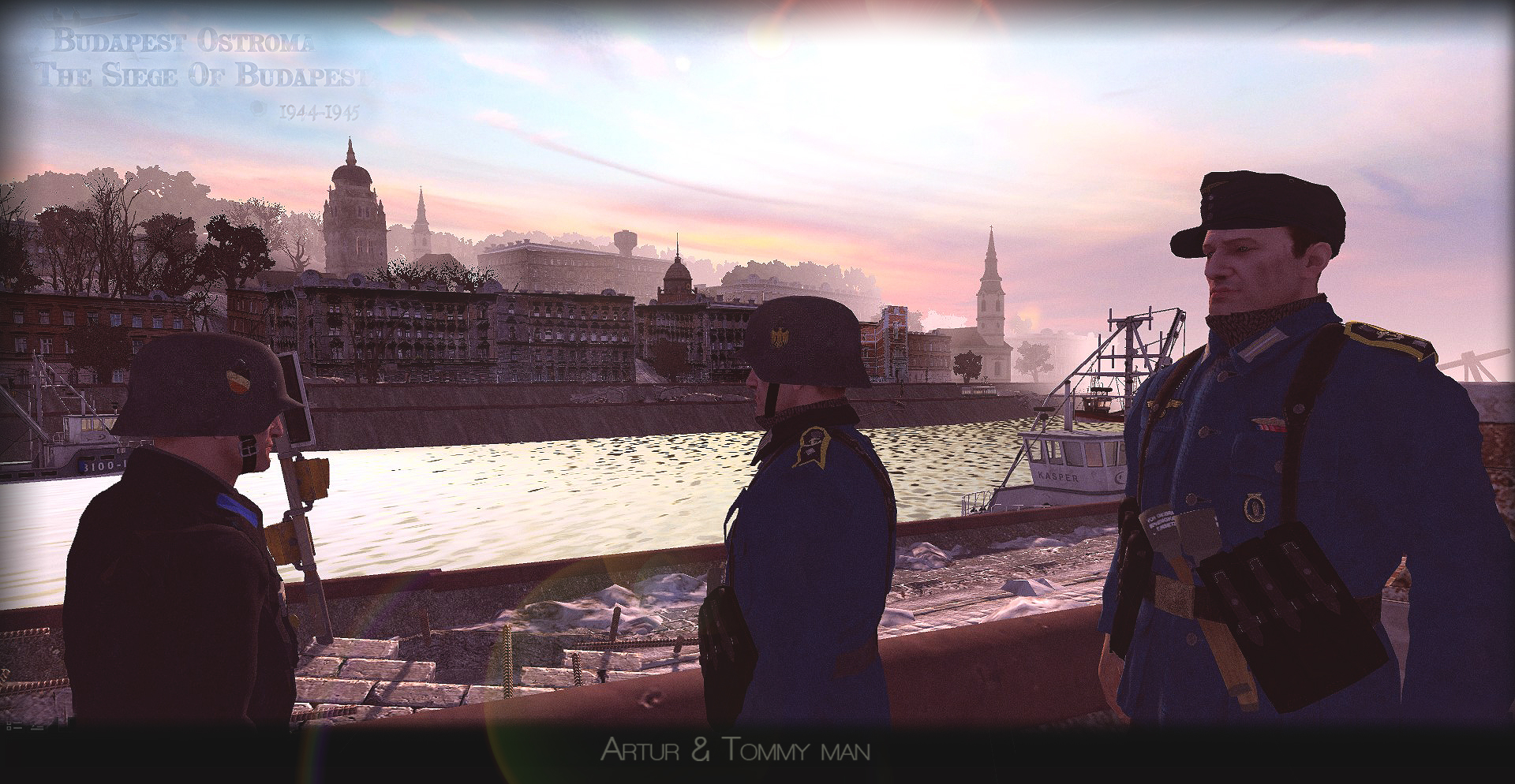 Luftwaffe Ground Forces And Flak Corps.(Winter)
sweet! :)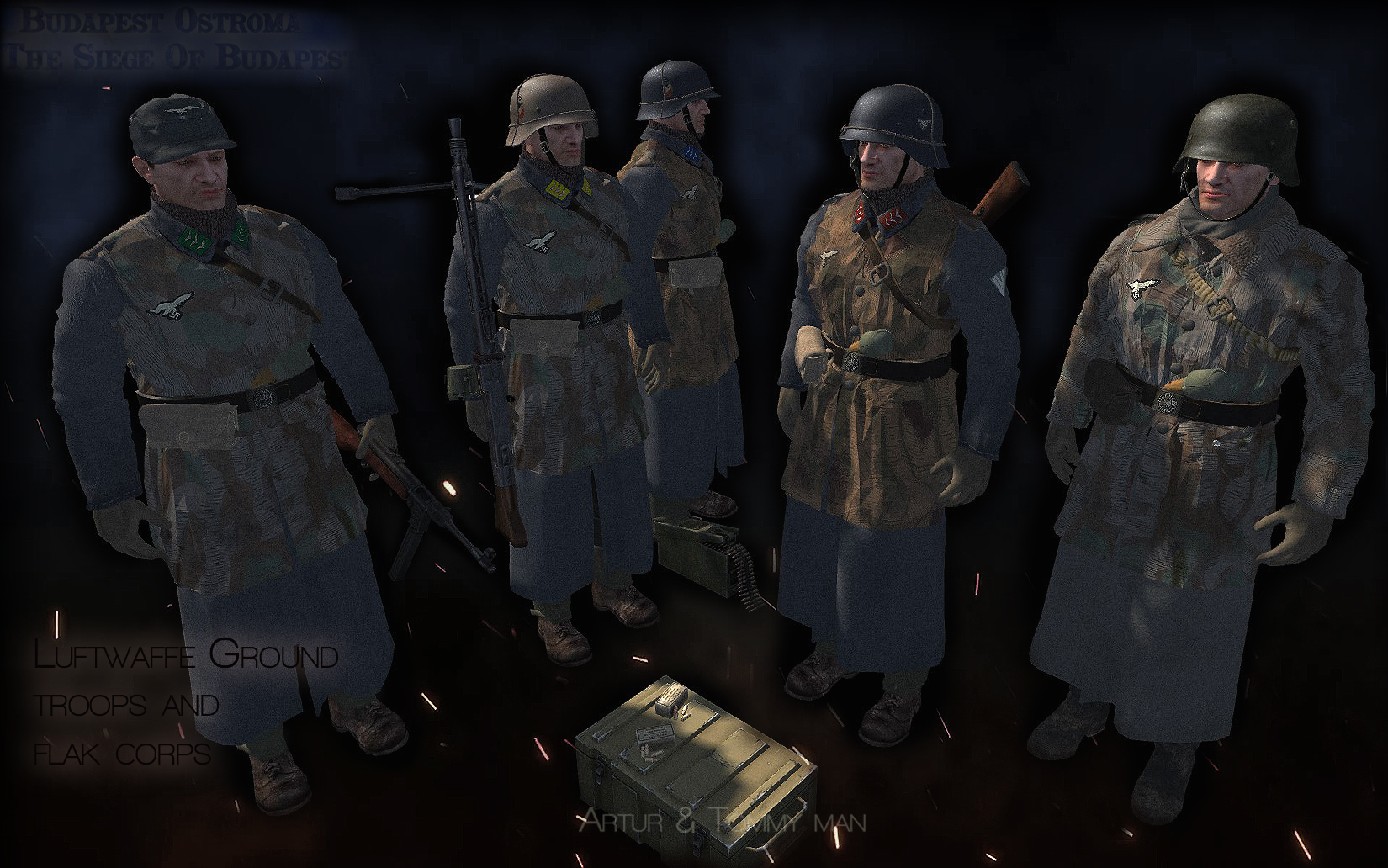 A rare Luftwaffe Feldgendarmerie winter tunic!(Love these rare, special uniforms, how about you guys?...:))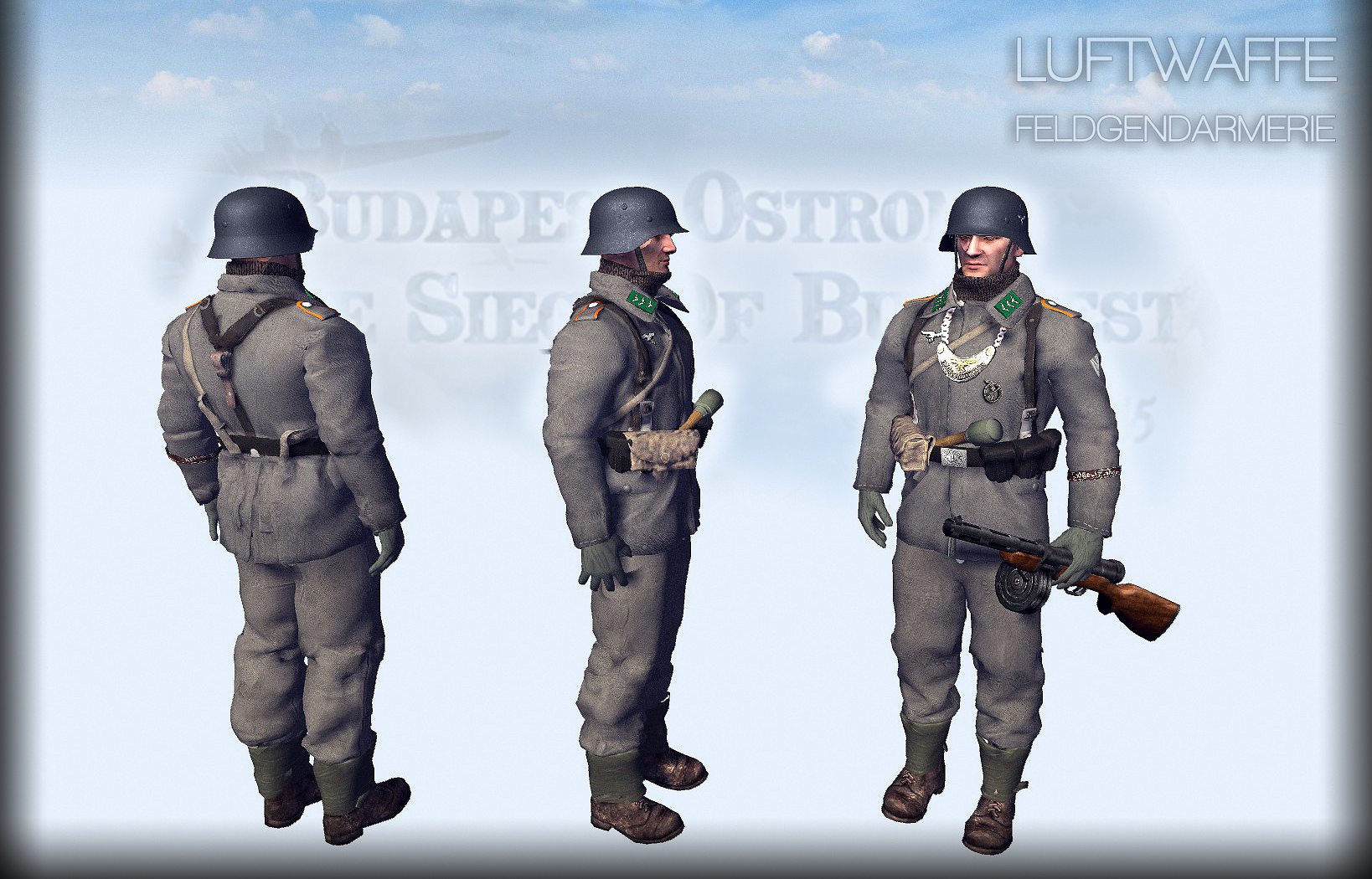 Now, some regular Volksgrenadiers, I just finished yesterday.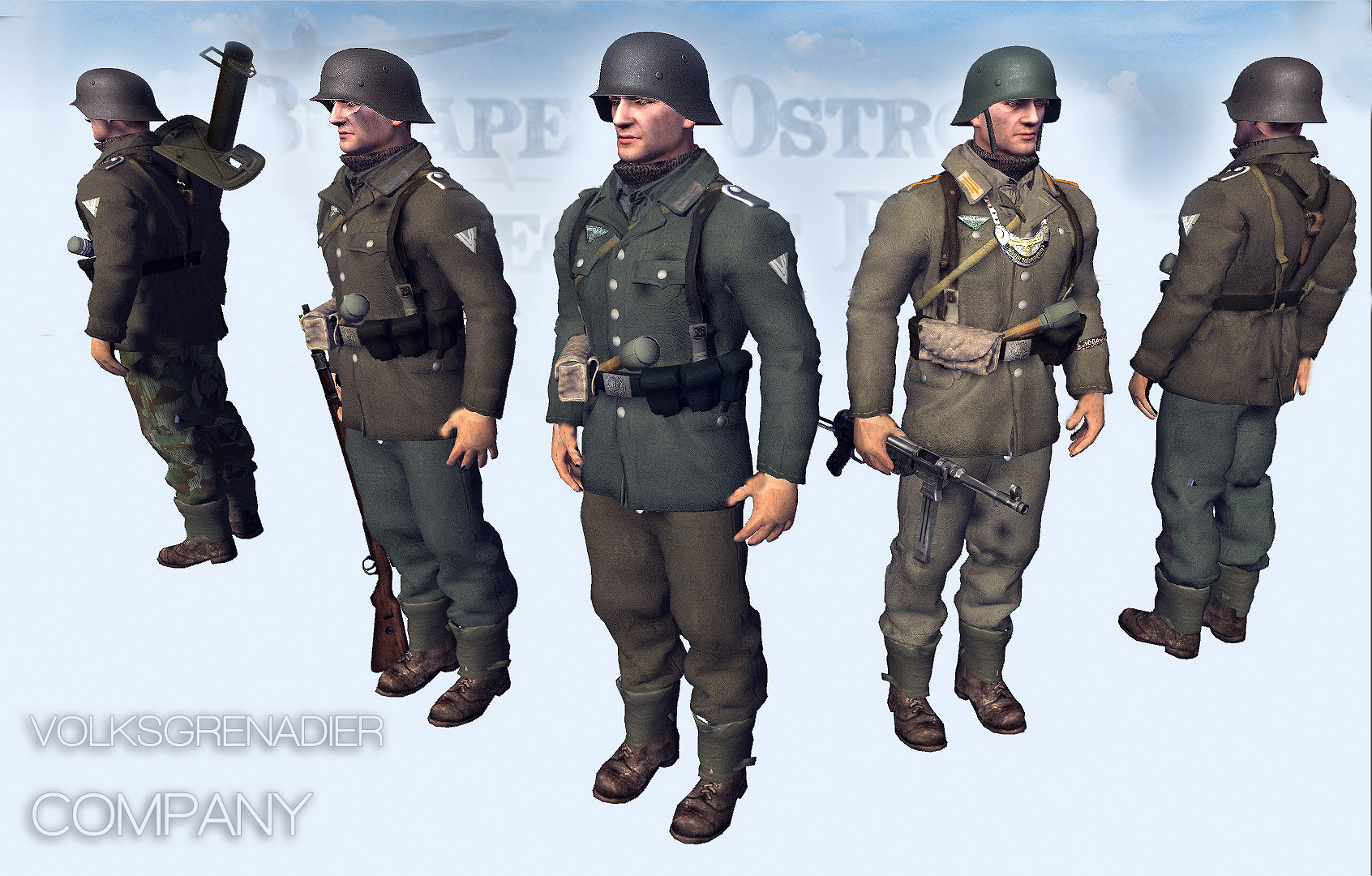 Now comes one of my favorites, the Hungarian guard fur coat.really-really rare.
Most pedig az egyik kedvencem, egy ritkaságnak számító Magyar őrbunda.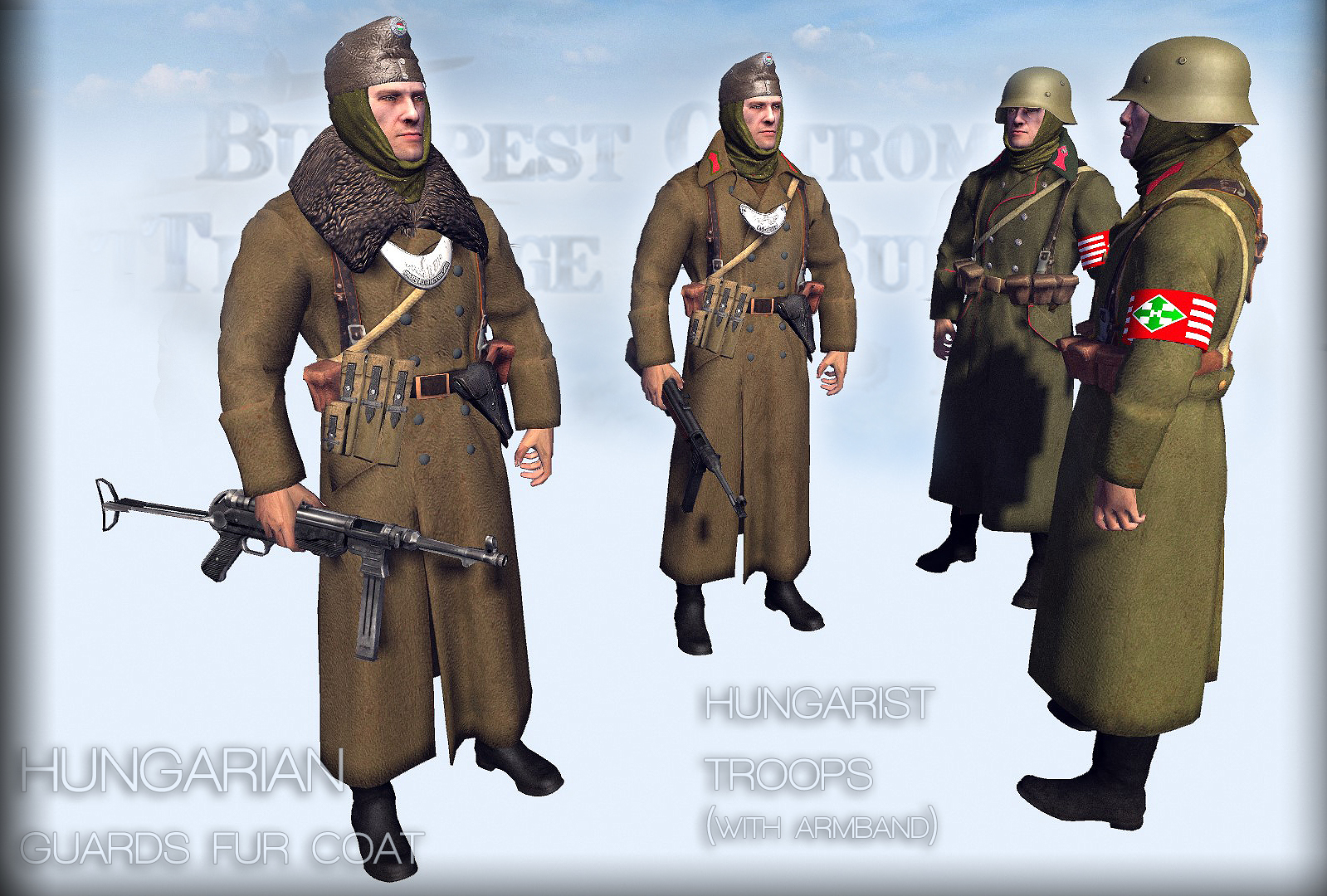 Now, let's see some random fighting scene, to show the new buildings i"ve been working on.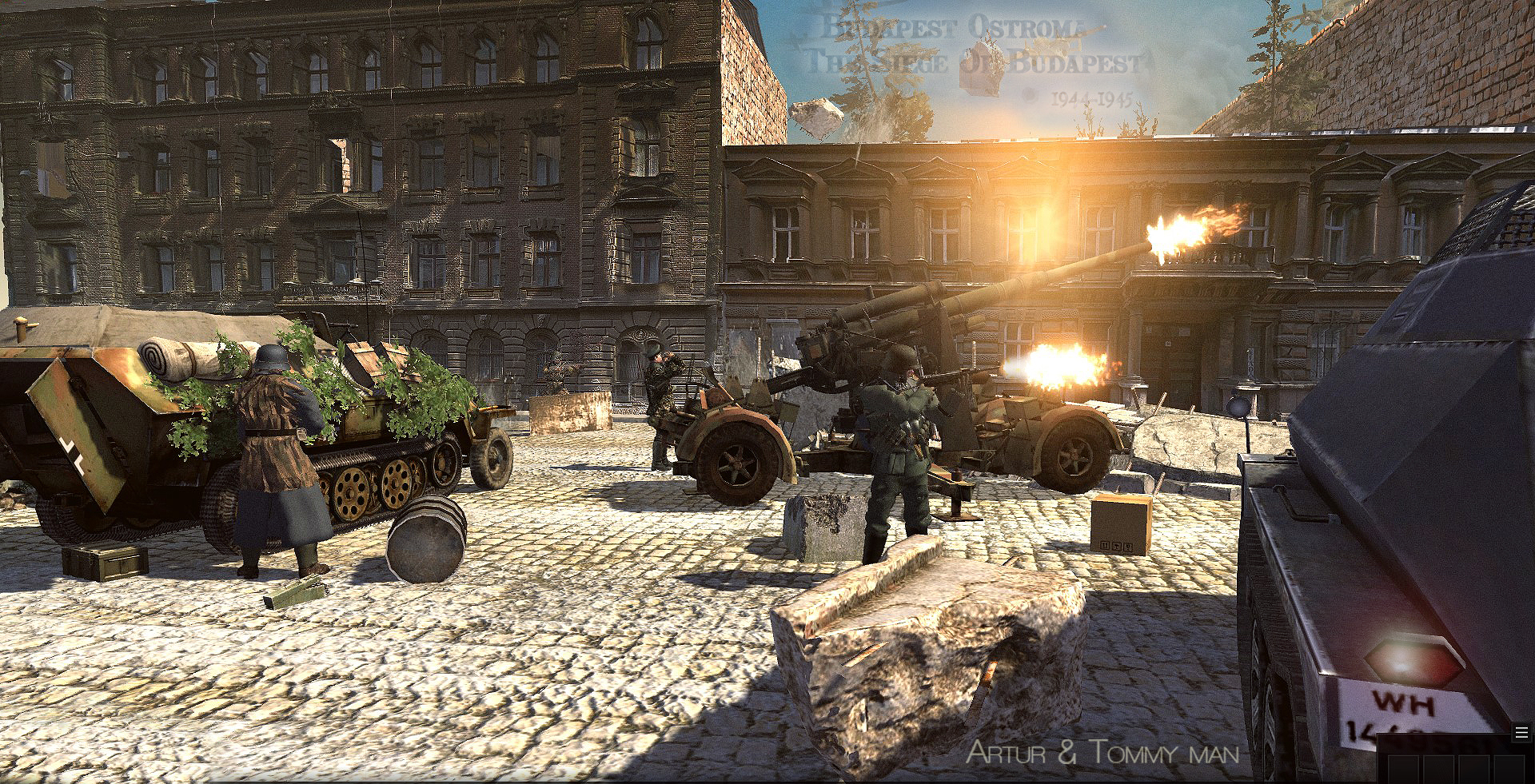 (Csokonai-Bezerédi Street.)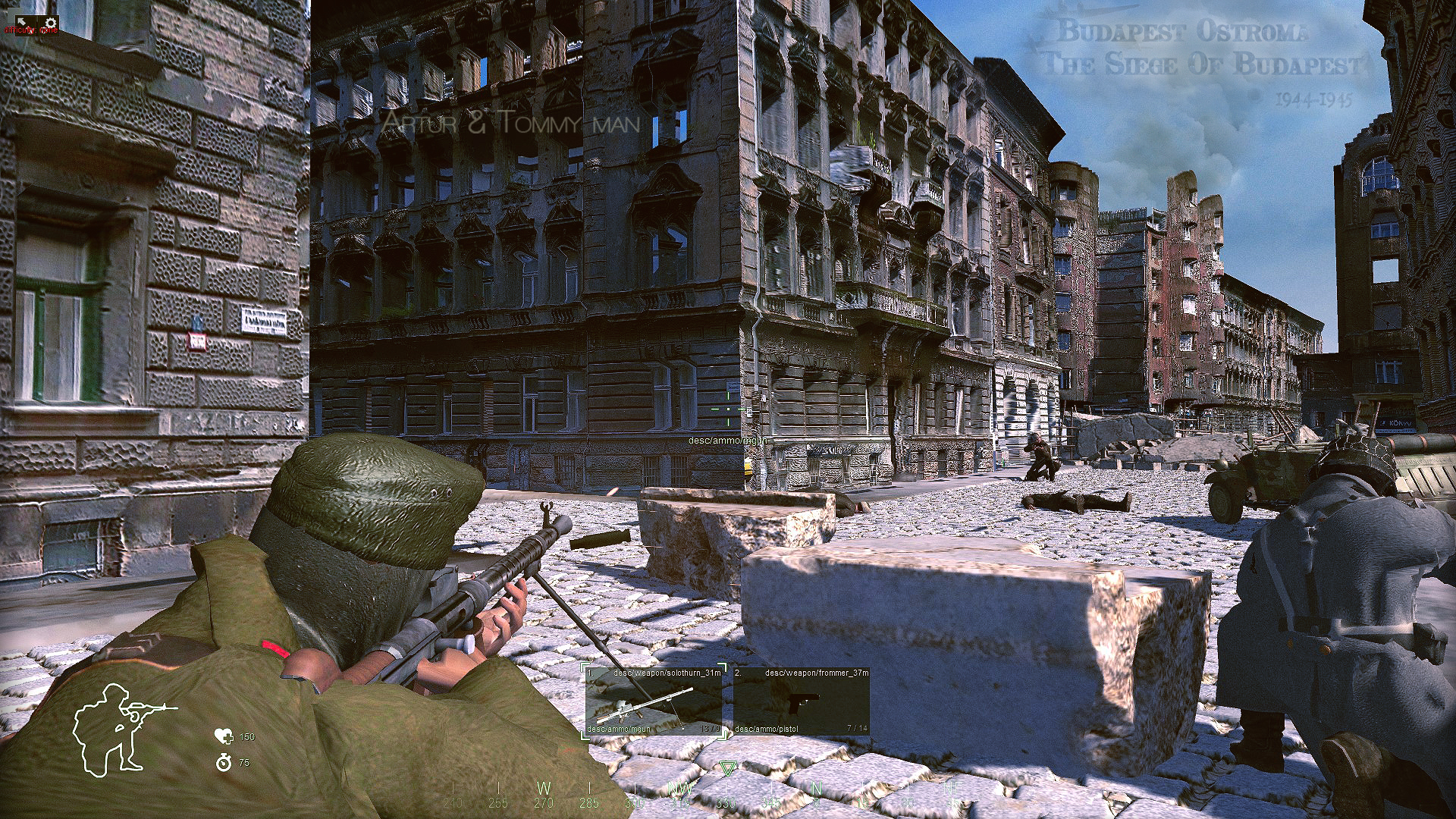 Some random units! (Magyar felderítő, SS machine gunner)
And one of my favorites, from the forgotten elite, the Feldherrnhalle panzergrenadier division's troop:Meet Kurz. (A Budapest ostromában résztvevő feldherrnhalle páncélgránátos divízió katonája:Kurz! )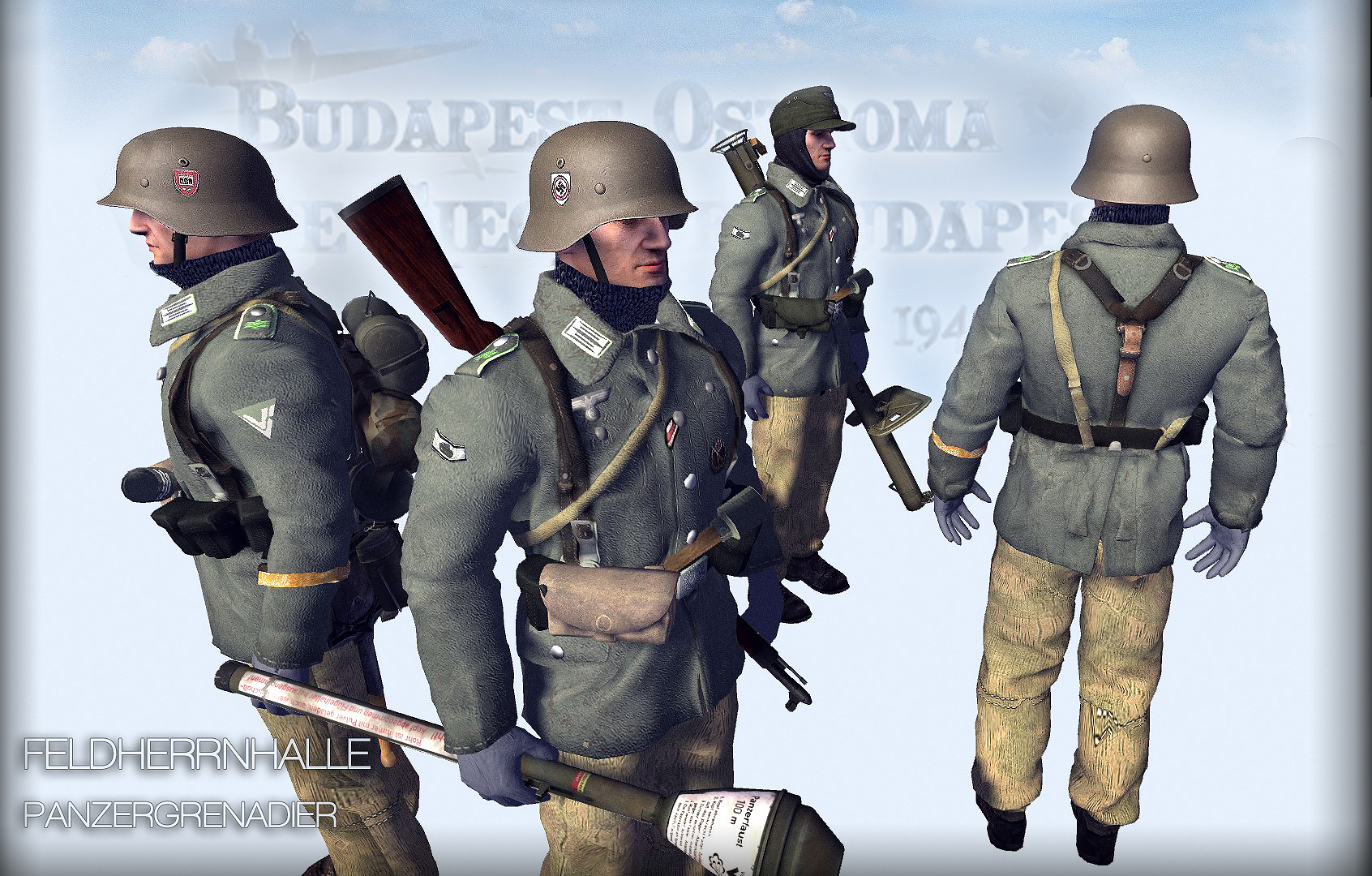 Notice, how detailed the buildings are. (New Kubelwagen model in the right)
This was it for today guys.Hope you enjoyed this small update, you can see that the work is in progress with full throttle.
Bonus,Hungarian Military parade with Brass Band ! hehe.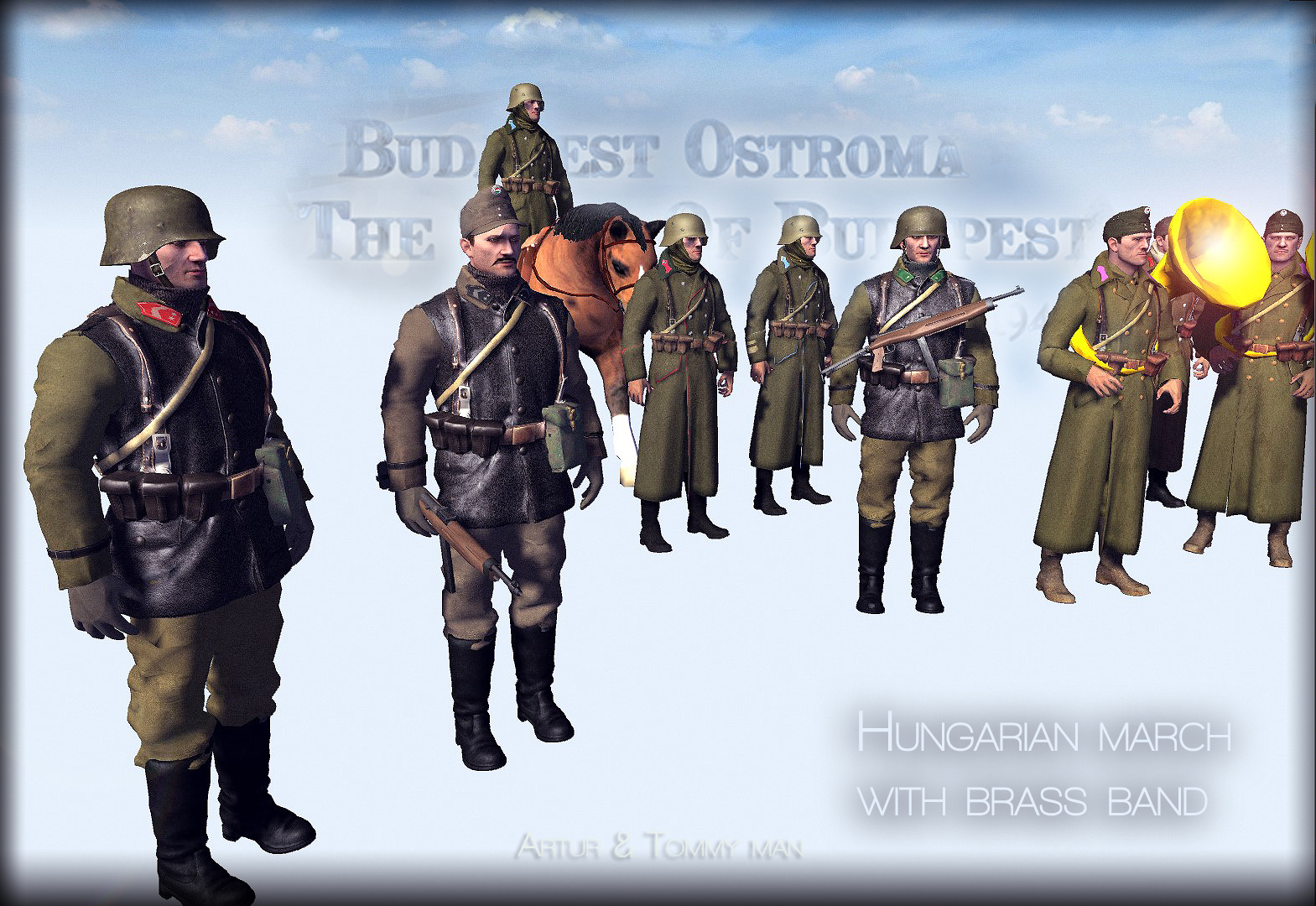 Update!!
Added plus new Models just finished yesterday! :)
Heer infantry(feldherrnhalle div.)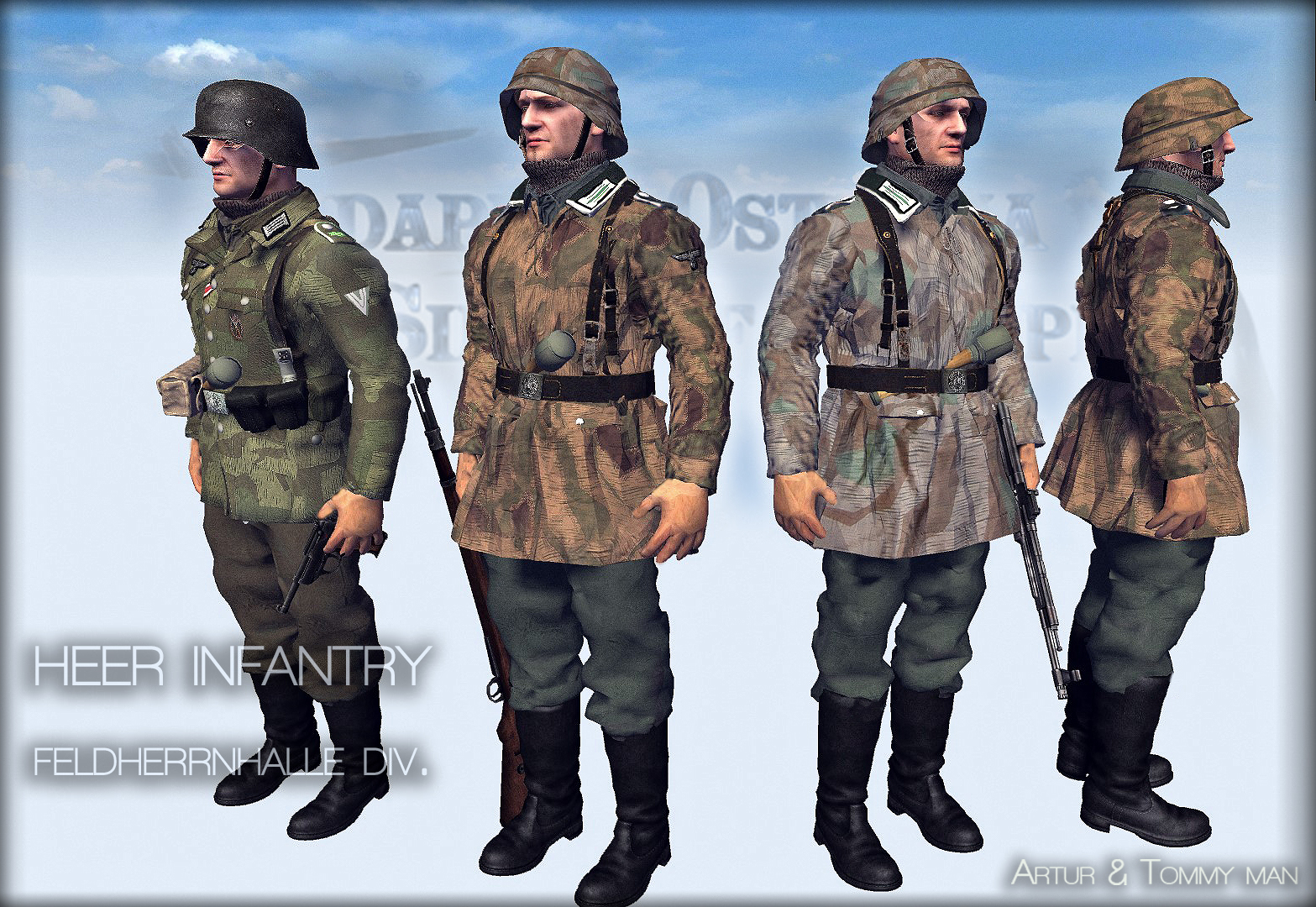 8th SS Cavalry Division Florian Geyer.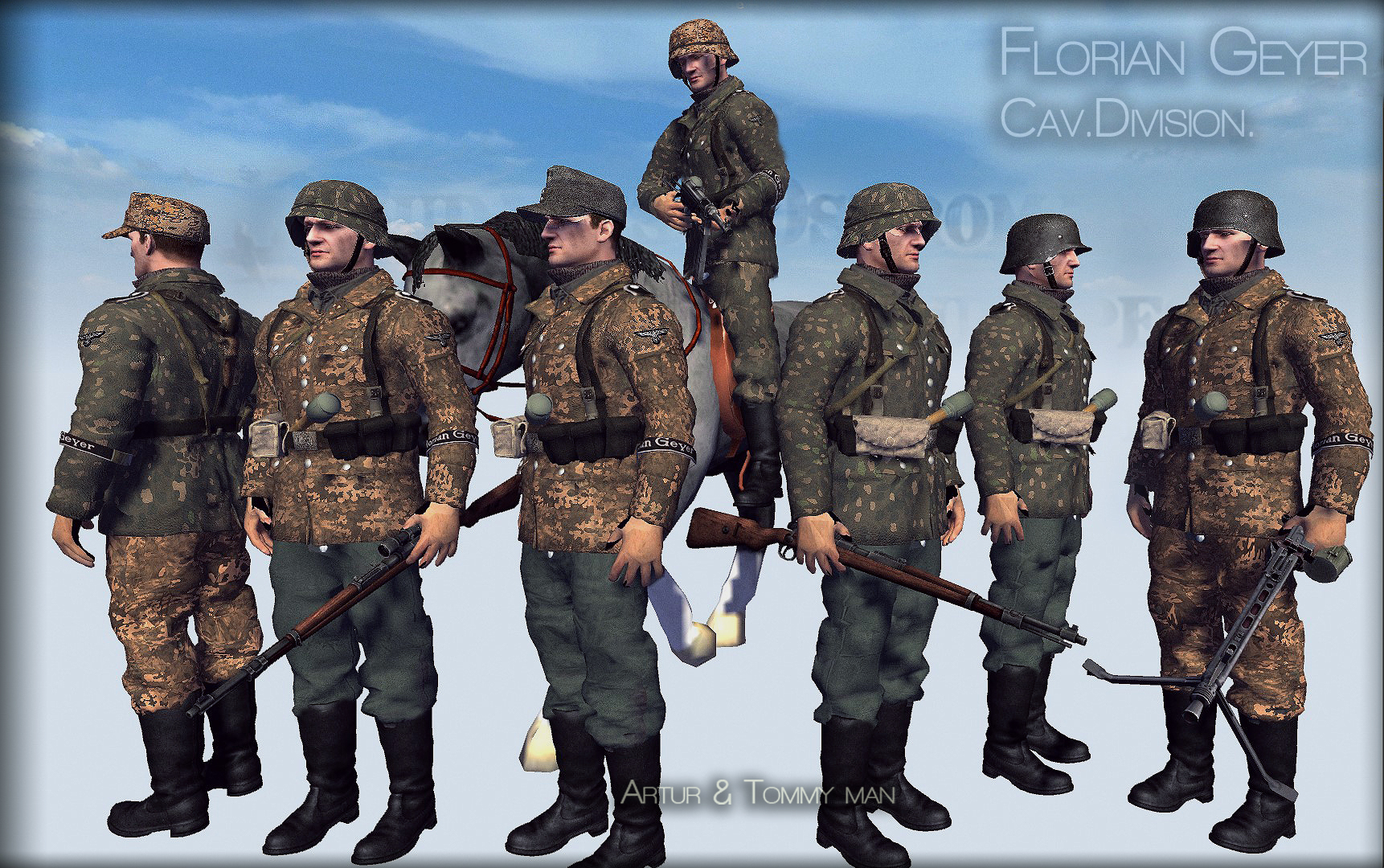 And mixed Waffen SS group,