---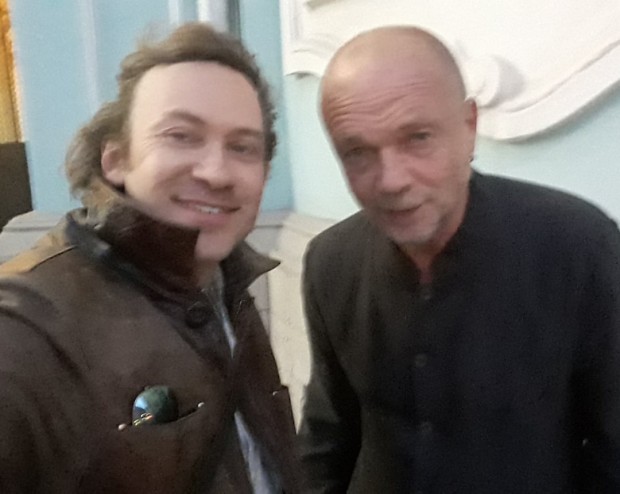 ---
On the top there are Andrew Smolyakov and Svyatoslav Gulyayev. Svyatoslav was inviting to game project the actor, mr.Smolyakov. Svyatoslav wrote on the wall of the game series group on Vk.com that he really likes Andrew's film "Operation «Satan»".
And on the successive photo is Svyatoslav Gulyayev - game idea author, and main artist of the project. On the right is Lyubov Tolkalina, who is in this article the potentially new voice for Lamantina, or in other words - Gulmonica. Below the photograph you can see the video of Lamantina's speeches as of now, prior to the new actress' joining of the game project. As it can be observed, the standard to live up to is quite high.
Also in the news is the new video of Gulforest, which could be seen on the bottom of the media. The difference is that it is complete 99 percent. Possibly soon we will be able to see the coated in gold, title of the game - Gulman 3.
На фото слева стоят Андрей Смоляков и Святослав Гуляев. Святослав приглашал на проект актёра, господина Смолякова. Святослав запостил на стене во вКонтакте на Vk.com о том что ему очень понравилось кино со Смоляковым "Опера́ция «Сатана́»".
Несколько ниже вы можете увидеть фотографию на которой стоят Святослав Гуляев - автор идеи игры и основной художник данного проекта, и Любовь Толкалина, которая в данной статье является потенциальным голосом Ламантины, или же в других словах - Гульмоники.
Также как новость новое видео ГульЛес, которое расположено в низу статьи. Разница в том что лес в нём закончен на 99 процнтов. И возможно вскоре мы сможем увидеть покрытый позолотой проект Гульмэн 3 на полках игровых магазинов.