A new gameplay video of an underground battle where an expedition faces an ambush presenting the progress that has been made in the 3D battles layer of the game.
For the past few weeks, we have been working on improving the graphics of the game. Tinkering with various shaders and creating our own custom ones, we were able to improve significantly the looks of our models, the terrain and the particle effects.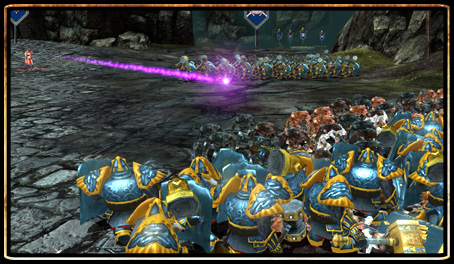 Iron Fists, the Heavy Infantry unit of Dwarves engaged in close combat with Scavengers, a Light Infantry unit of Elirian. Naya the Fire Keeper casts a magic missile while another unit of Iron Fists charges to hit the rear of the Elirian Light Infantry unit.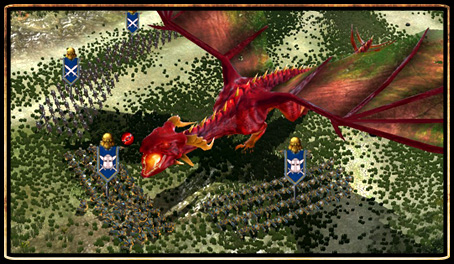 A red ancient dragon surrounded by various units. Hopeless? ;)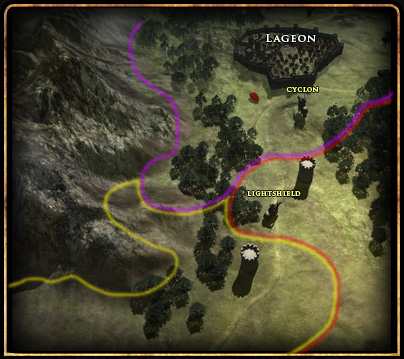 Players can free roam with their armies and interact with the environment, such as cities, trading caravans, roaming AI armies, etc. Guilds can be formed and Guilds can conquer regions on the world map and start building their empire. This involves regional improvements, resources, production, diplomacy, trading, espionage, etc.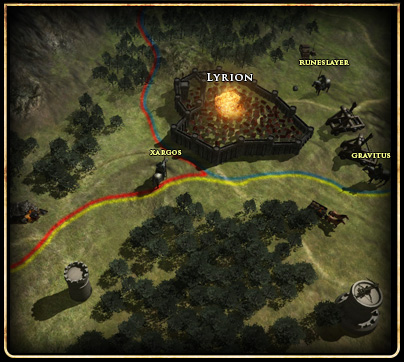 The economy is player driven and it is affected by supply and demand as well as by the actions of the players (eg. Destroying trading caravans of a specific kingdom/Guild can cripple its economy). It is a world where every action of the player can and will affect the game world and politics forge its history through social interaction.
We are launching on Kickstarter early April with exclusive Kickstarter rewards.
Subscribe to our newsletter to get notified about our Kickstarter, as well as for rewards which are accessible only to subscribers, including an early build of the game! Newsletter
Official Site: www.empyreanrule.com
Twitter: @EmpyreanRule
Facebook: Facebook.com
YouTube: Youtube.com