Steam Rush: Robots
The genre of this game is an arcade taymkiller. By its nature the game reminds Jetpack joyride, however looks similar to Machinarium.
The main character - a robot that was created to produce a particular type of fuel and the crystals appears to us with the incredible story of how he managed to survive after a powerful explosion of a reactor at robot's plant.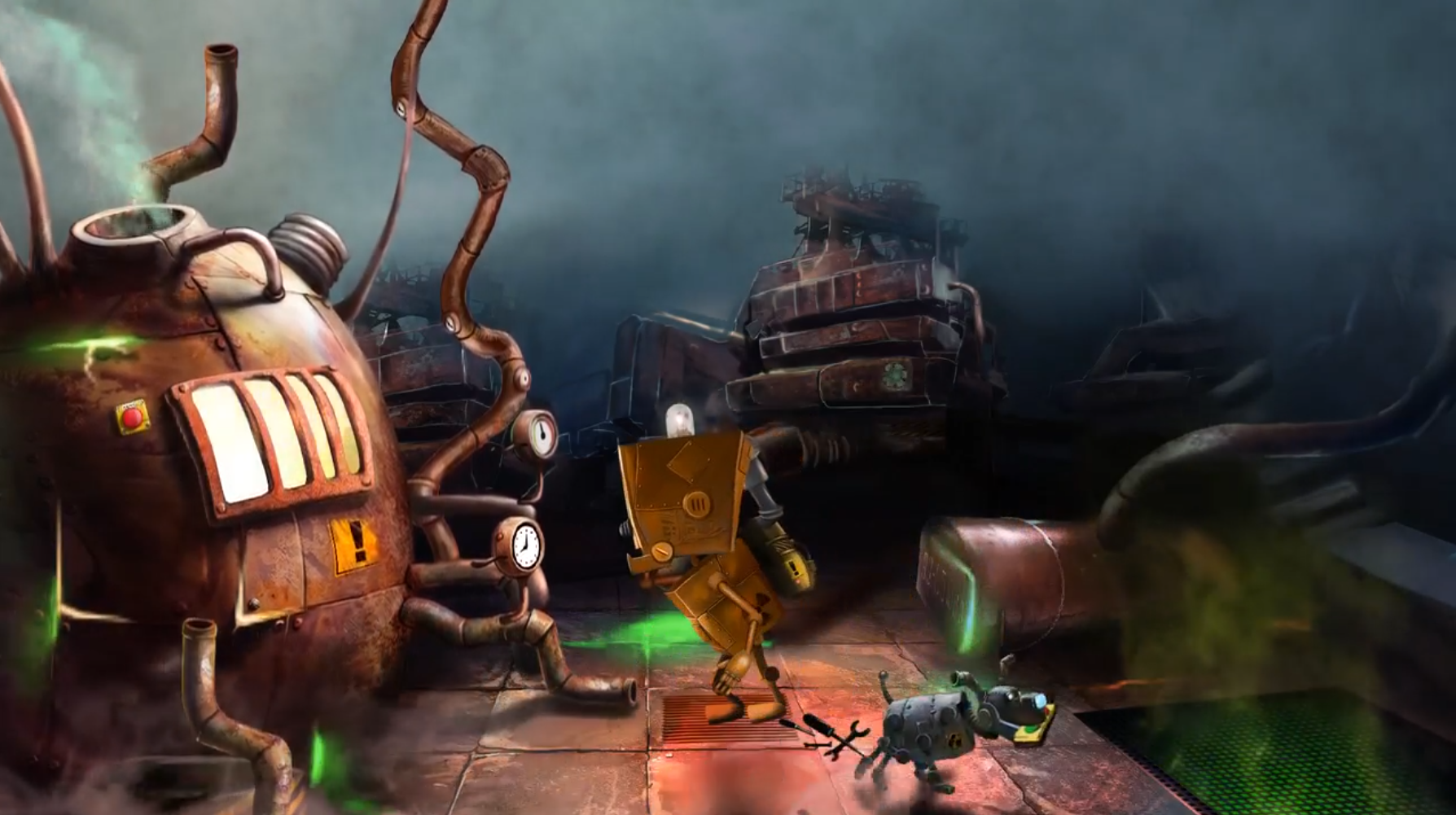 Now he will get out alive and find out whether it was possible someone else from his fellow iron or scientists working there to survive.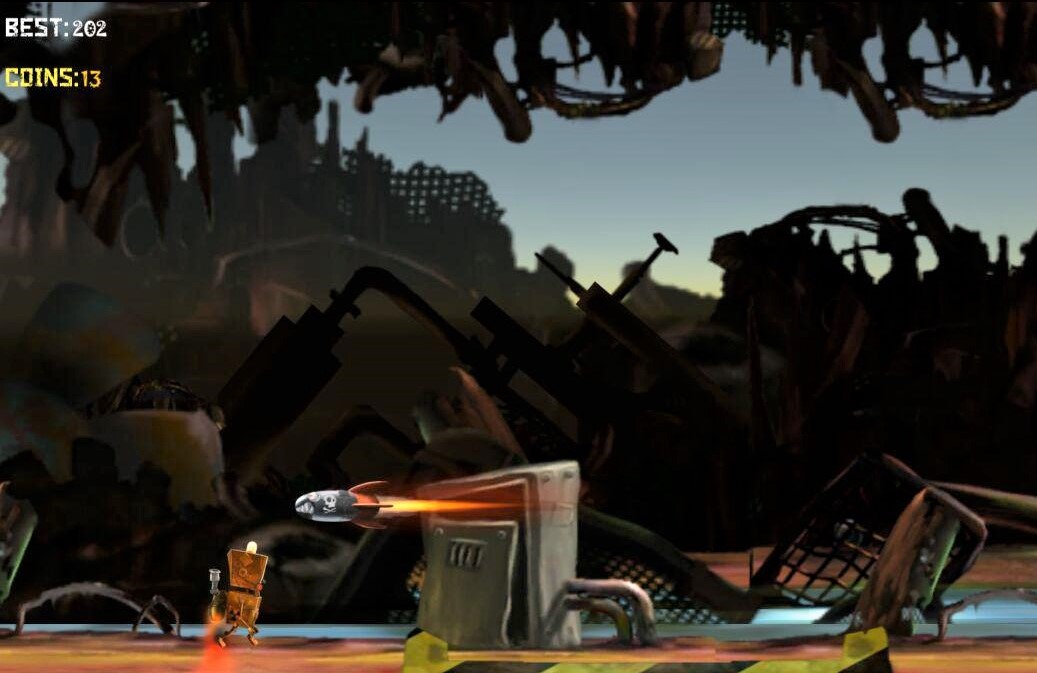 All that he has - a jetpack experimental model, which you will use to fly from one platform to another. You will need to skillfully maneuver to avoid dangerous obstacles: circular saws, wire scraps under electric voltage, a variety of scrap metal debris remaining after the explosion, and other barriers. At the same time its necessary to collect enough coins to improve protective functions of your robot, enhance the action of the magnet and upgrade jetpack.

After all, no one knows exactly when the place finally explodes. Therefore,collect the subjects multiplied nominal value of the coins, and use magnets to attract all the coins, by which you previously ran.

We have updated the game to version 2.0 which got rid of the annoying ads and added various jetpack and skins.
Hope you enjoy!
Try it now: Google Play Itunes