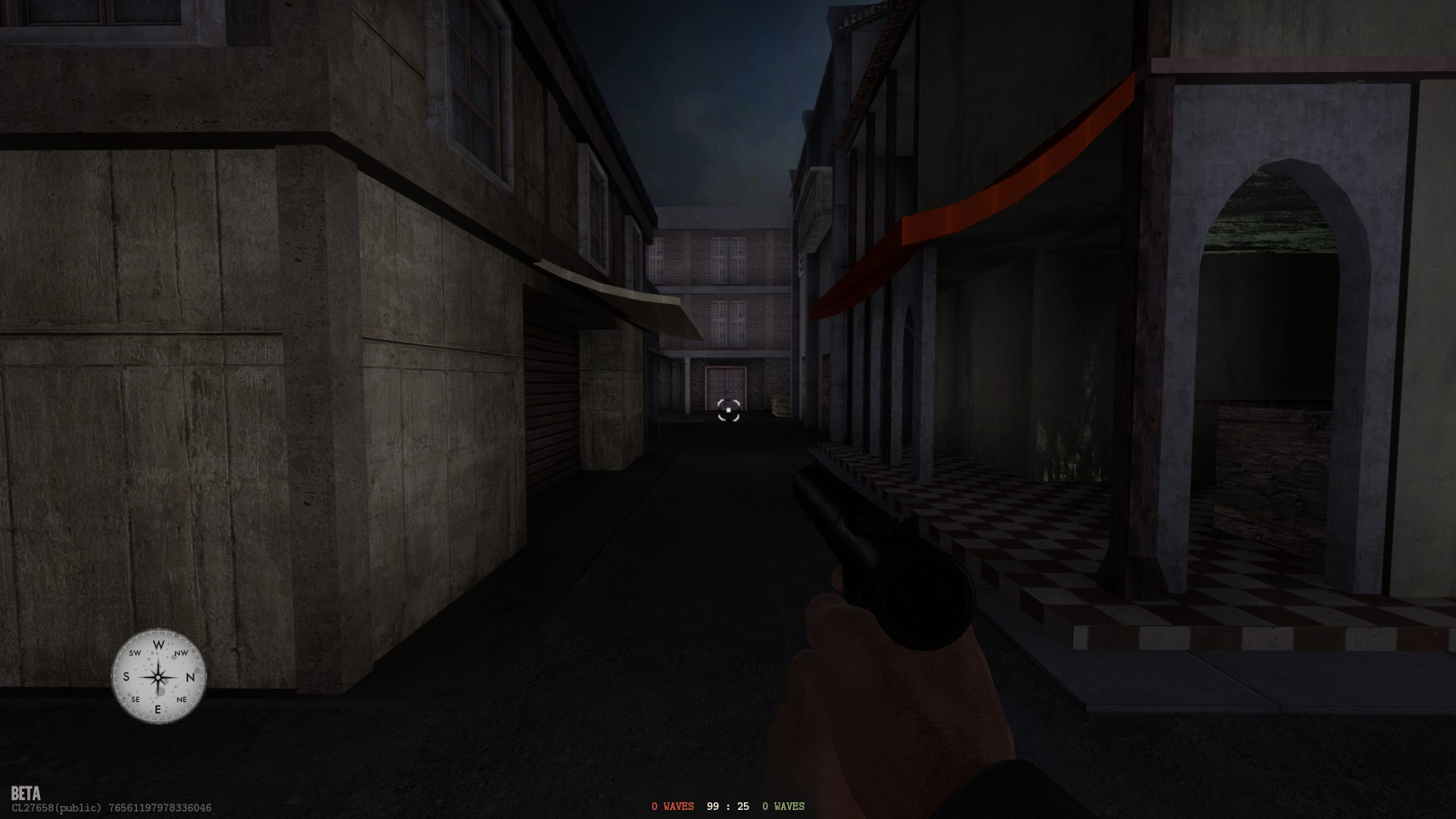 Rising Sun Total Conversion Mod is a remake of the online PS2 multiplayer mode for Medal of Honor Rising Sun. It will include all of our favorite maps (5/9 of the original maps), 3 maps of our own design, and two bonus maps. The mod is faithful to the original game - to an extent. Team Deathmatch and Deathmatch will return, as well as a SOCOM-style Elimination mode. Polygon count is very close to the original so the maps are not cluttered like modern games. The movement and weapons feel close to the original (i.e. not even remotely realistic - but fun). We are using our best judgement to tweak spawn points, weapon damage, etc. The goal is not a 1:1 remake; the goal is to take our favorite game of all time and tweak it to perfection.
The current version of the mod includes:
Maps
Calumpit Chaos
Shima Field
Death in the Orient
(Note: These are not the final versions of these maps. More artwork as well as extensive optimization will be done before version 1.0)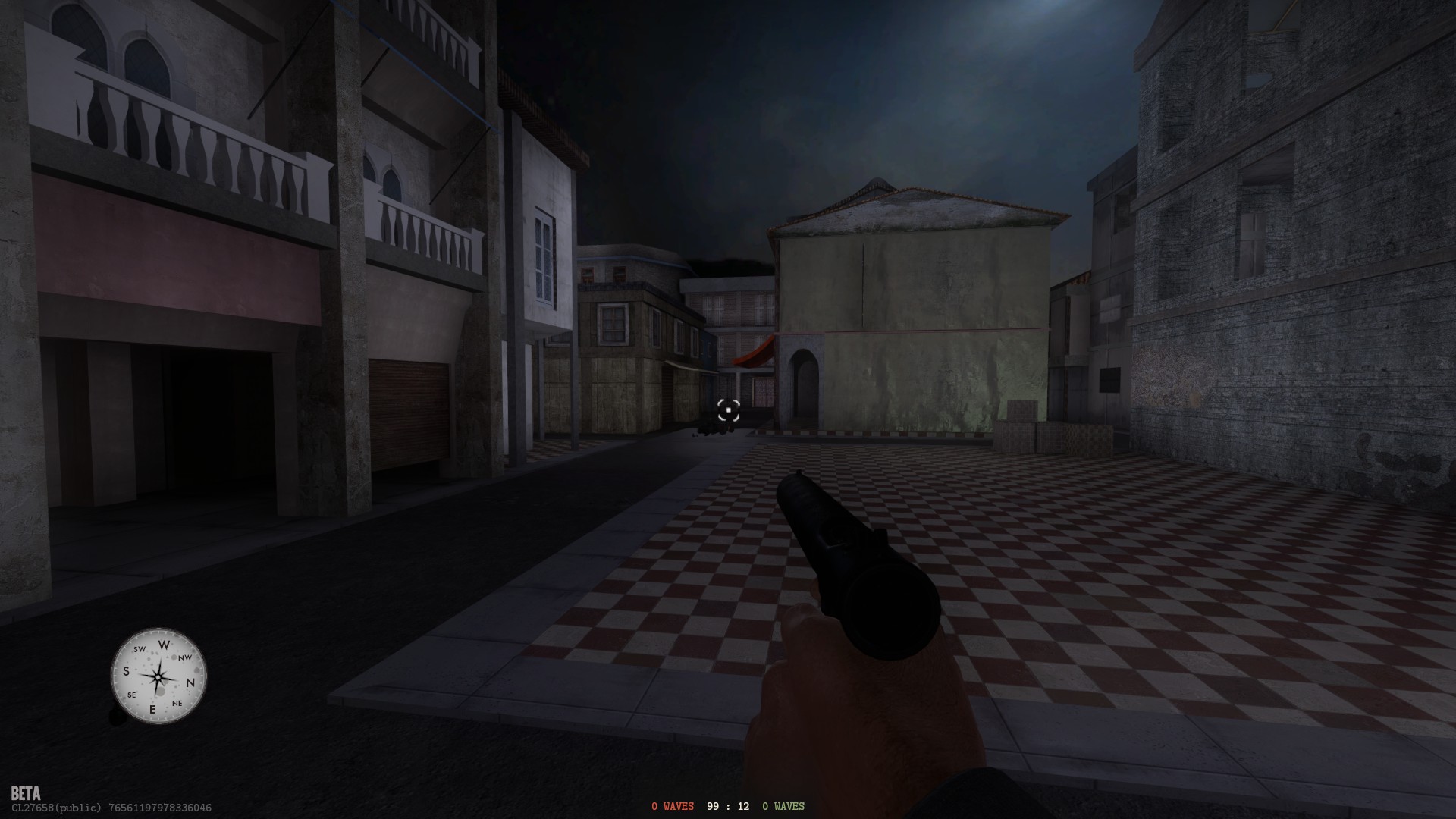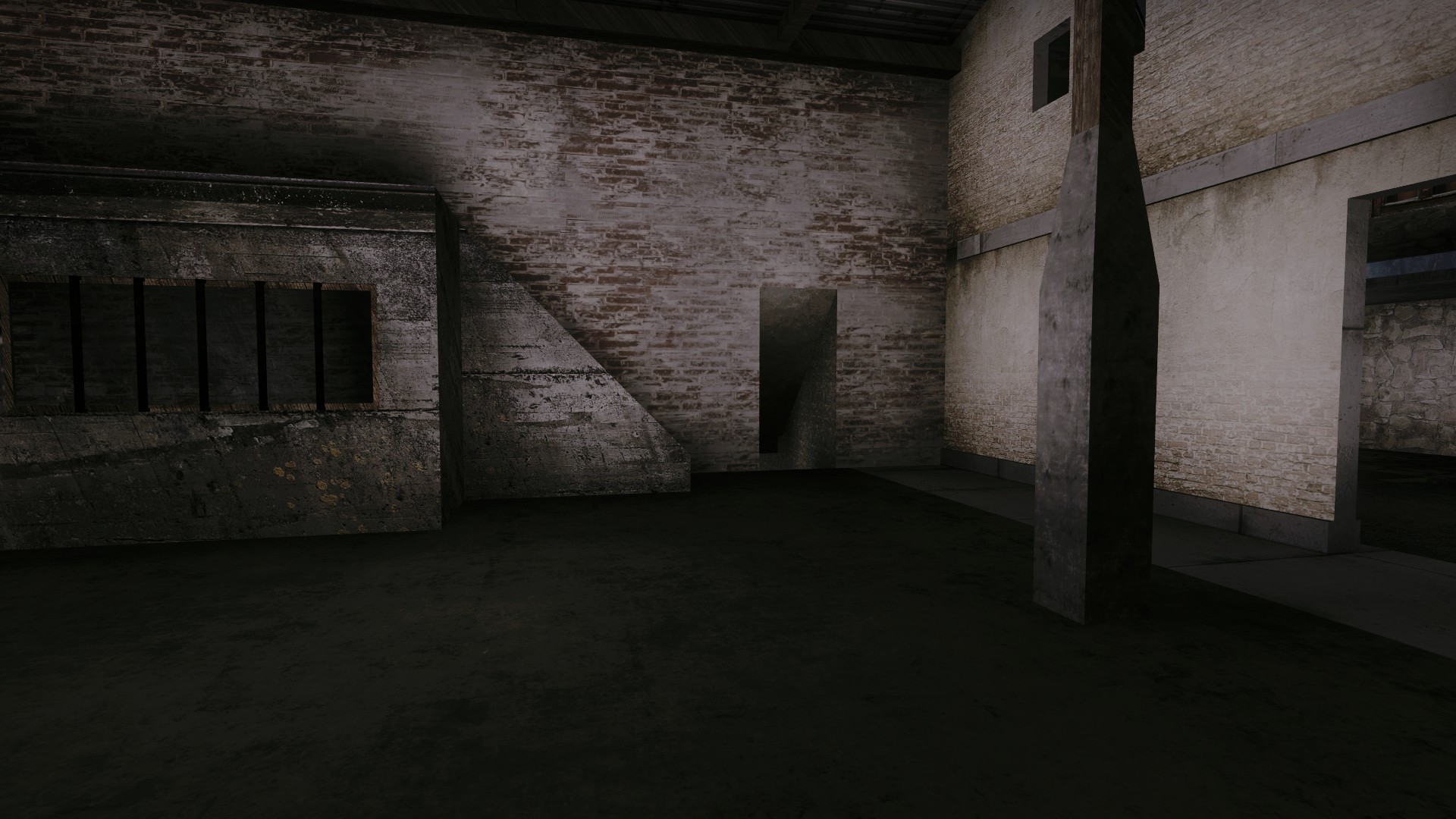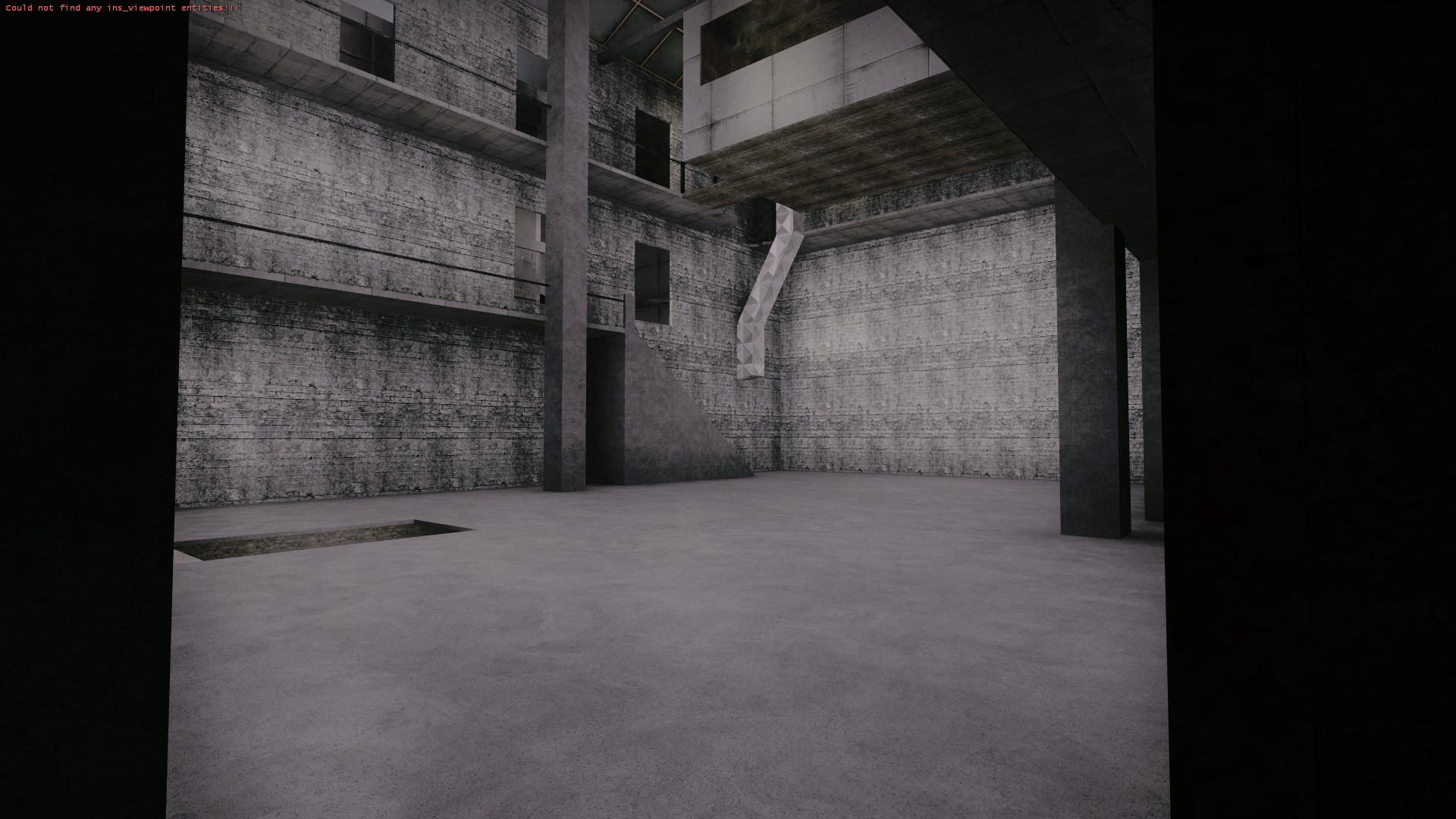 Modes
Team Deathmatch
Weapon Sets
Clandestine
Duelist
US Balanced
Rifles Only


The final version of the mod will include:
Returning Maps
Calumpit Chaos
Shima Field
Death in the Orient
Idol Assault
Hangar Havoc
Original Maps
Pillage in the Village - A quaint village that sits on rice terraces.
Scrapyard Scuffle - Ship graveyard with rusted out battleships, minelayers, and gunboats overgrown with vegetation.
Too Big for Your Bridges - A reimagining (not remake) of the map Boxcar Brawl. The train is intact and there are buildings on either side of the bridge.
(Note: These new maps will be similar in style to Rising Sun maps. They are smallish and fairly low poly. That is what we want out of competitive multiplayer. No clutter. Lean and clean. Every piece of the environment matters.)
Additional Maps
Calumpit x Shima - Our two favorite maps of all time connected with a small town area. Shima's underground extends to the Calumpit hotel and church.
Iron Crossroads­­ - The classic SOCOM 2 maps Crossroads, but with a WWII makeover. No, it does not fit with the Pacific theme, but I doubt anyone cares. It's too cool.


Modes
Team Deathmatch
Deathmatch
Elimination


Weapon Sets
Clandestine - Welrod, Sten, Springfield
Duelist - Welrod
Infantryman - M1 Garand
Pistols Only - Welrod, M1911
Rifles Only - M1 Garand, Shotgun, Springfield
US Balanced - M1 Garand, BAR, Thompson, Shotgun
German Balanced - K96, MP40, STG44, Shotgun
Chainsaws - MG42, Browning
More to be announced


HUD
There will be a custom HUD. We have the concept, but it is not implemented yet.


To Do
Work is being done every day. Maps are our number one priority for now. Calumpit, Shima, and Orient are early alpha versions as of now. When this mod reaches version 1.0, all ten maps will have final artwork and will be optimized. To give you an idea of where we are in development, the only map that has not had any work done on it yet is Idol Assault. The rest are coming along and you will see a steady stream of updates in the coming months. There are only two of us, but we are doing what we can to bring this to the Rising Sun community - and any newcomers - ASAP.


Sincerely,
Eddie Reatherford
Derek Krisky