SECTOR-74: March of the survivors
A new campaign mod with 15 maps made by: CR0NO
Public open beta release (full mod) version 0.95
STORY:
It's been 10 years after the first outbreak of the infected...
Nick, Coach, Ellis and Rochelle have been hiding out in a old deserted prepper bunker wich was full of food, water and supplies...
Sadly after many years the supplies and food ran out, its time to find a better holdout for the longterm somewhere in the vicinity. The survivors start prepping for a long march, a long march for survival! Nick heard about a small island nearby, maybe the infected haven't reached it yet? Its a small army base, near Sector-74.... lets find it....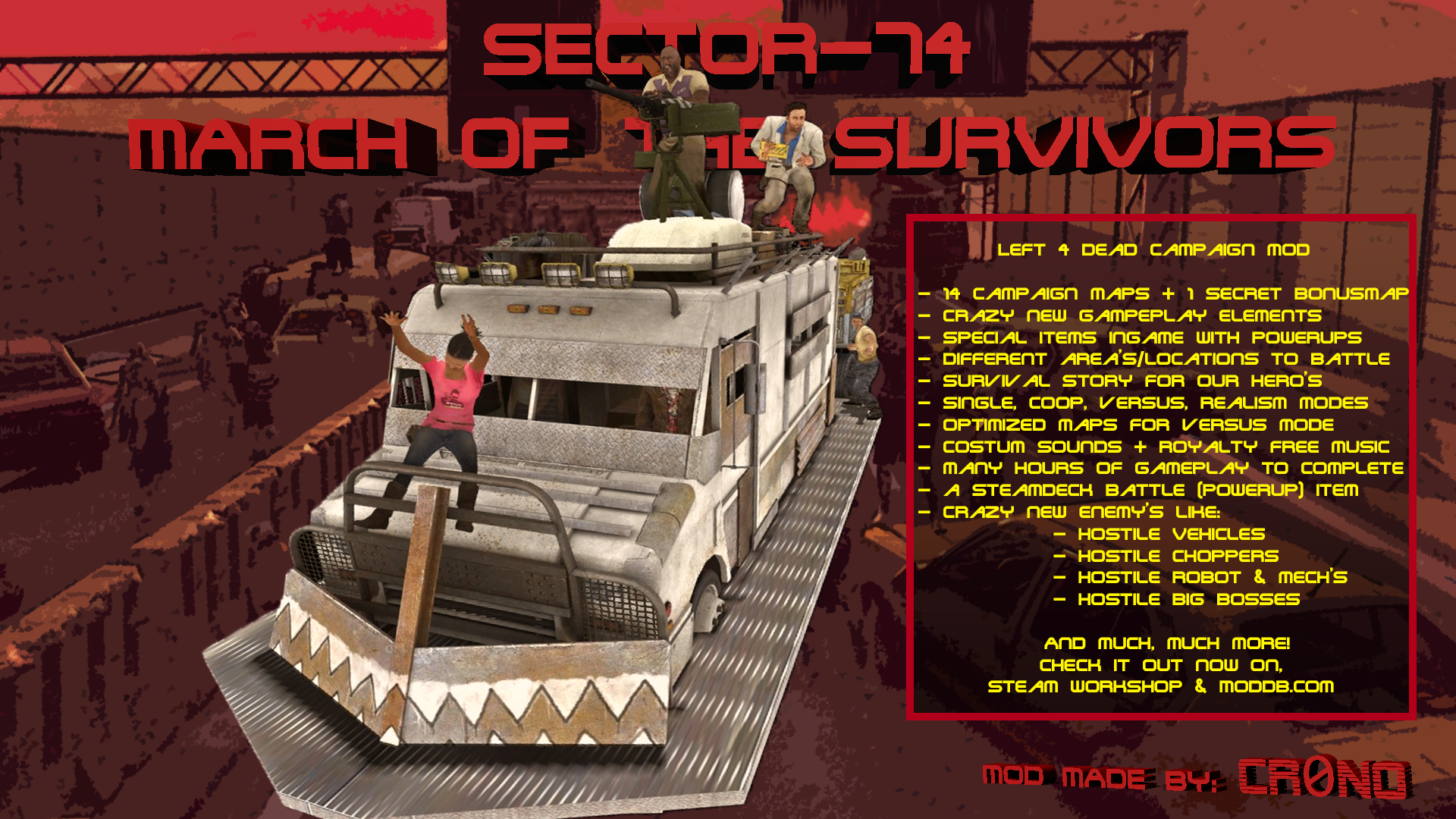 CONTAINS:
-14 MAPS (story campaign)
-1 Secret bonus map
-New gameplay element
-Special powerup items
-Different locations, situations and area's to battle the infected
-Singleplayer, Coop, Multiplayer, Versus, Realism modes
-Costum graphics, sounds and music
-At least 4 to 5 hours to complete, but probably longer then that...
-One of the biggest campaign mods for L4d2
-STEAMDECK powerup item to battle with
-New enemys like: Choppers, Vehicles, Robots, Mech's, small and big bosses
-And much , much more....
Check it out now, on MODDB.com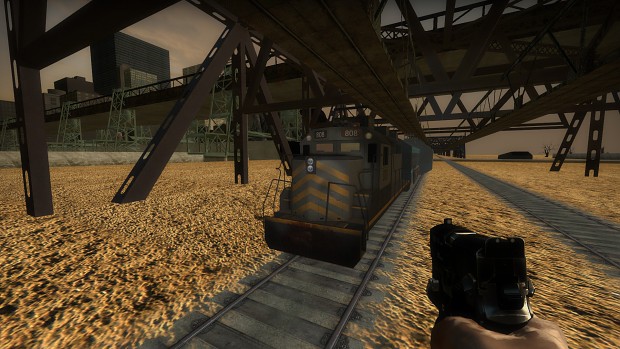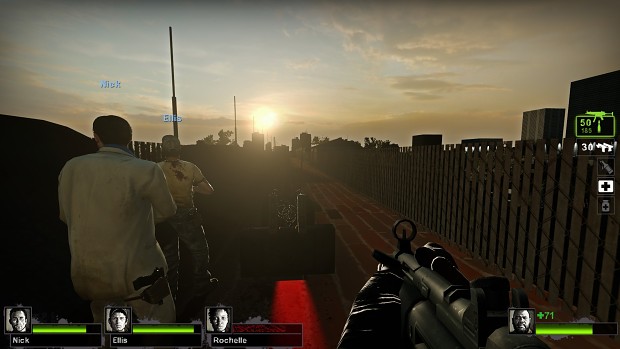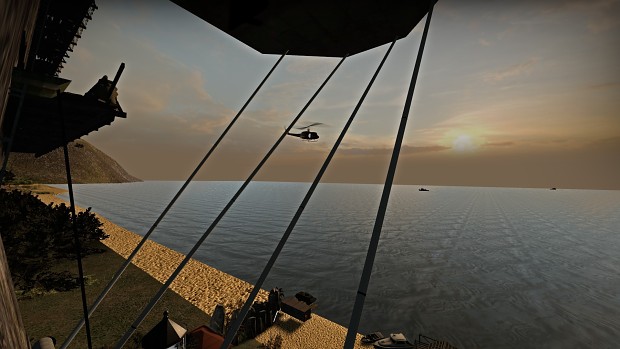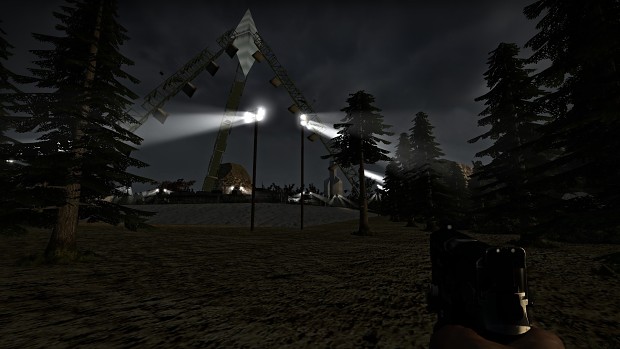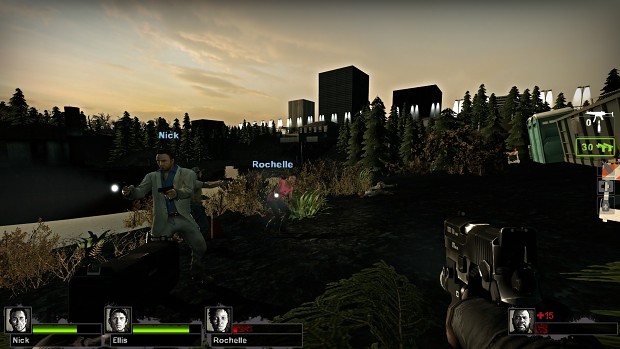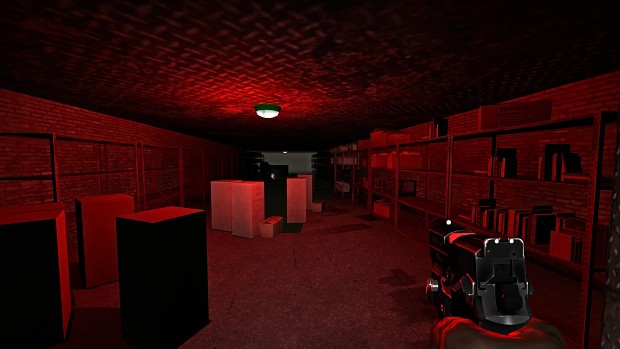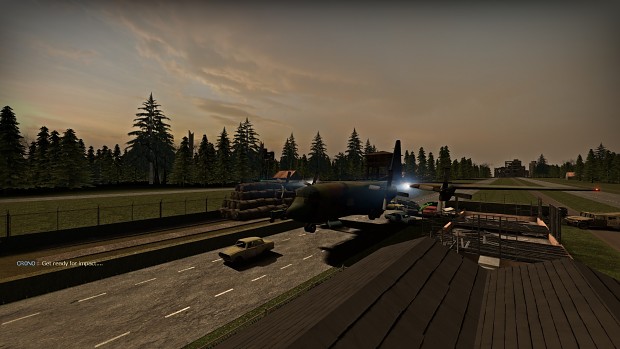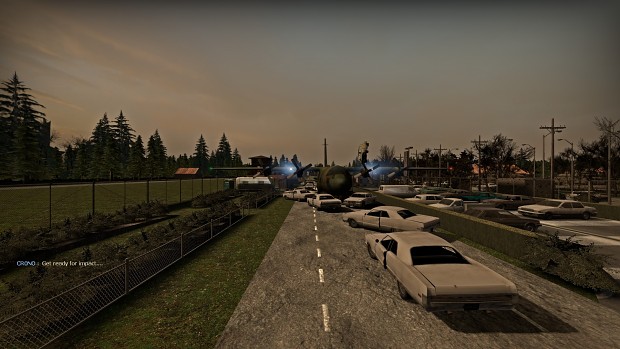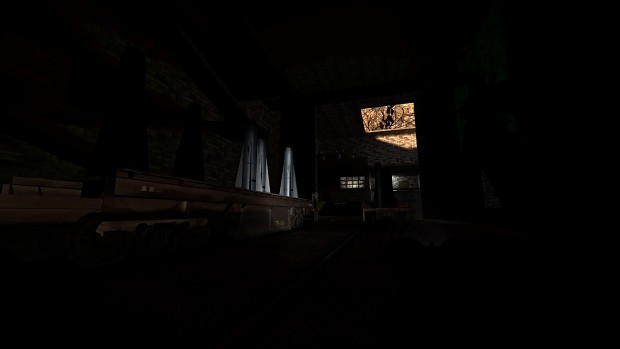 ps. If you make a record of your playsession, please post the link in the comments, i will view, like and subscribe to your (youtube/twitch) channel. Also if you find any bugs , please let me know in the comments.
Many thanks from CR0NO (the developer)...