Finally, 1.9 has been released, a week later than intended due to my seasonal fight with the flu! This update came with some great new features, not least of all new graphics for the Knight (Human) and Dire Boar (Dwarves, Summoned) cards!
Combat reserves
A HUGE new feature in this version is the additional of the reserve deck to armies - this means an army can have more combat cards available to it than it currently has on the table! Play your tanky first hand to the enemy to wear them down then, when space allows, put out the big guns!The size of reserve decks depends on the size of the army you have in play!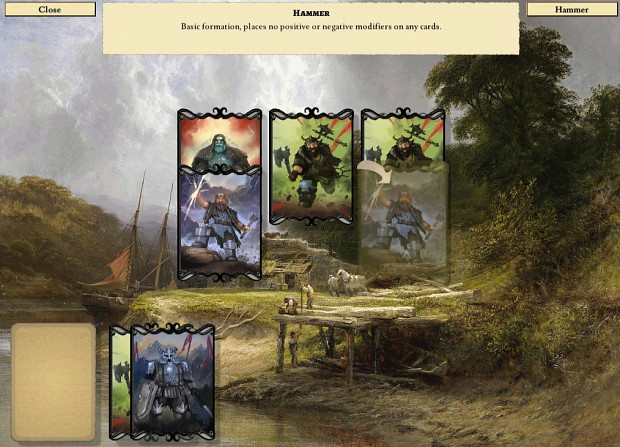 Level 4 decks
We've also upped the maximum deck size to 4 - this means you can have up to 8 combat cards on the table at once, and increases spells, reserves, mana, and action points available to your army!